« Saturday Gardening Thread after Christmas [KT]
|
Main
|
Chess Thread 12-29-2018 »
December 29, 2018
Ace of Spades Pet Thread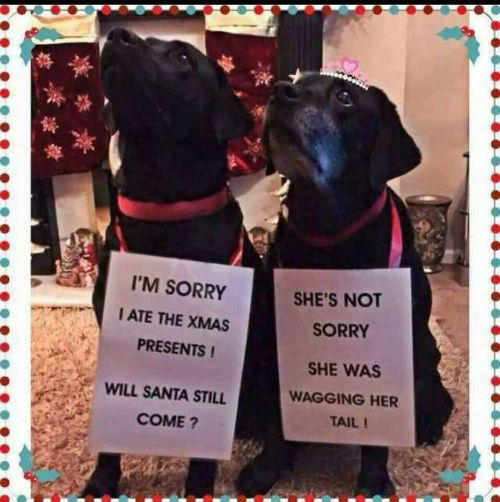 ***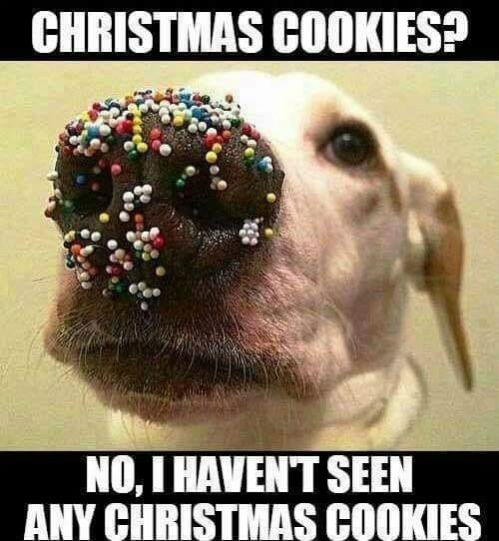 ***

Good afternoon and welcome to the almost world famous Ace of Spades Pet Thread. Hoping your Christmas was a happy one. Also hoping your pets aren't these pictured above.
Let's enjoy the world of pets.
***

Before we get going I received this following request:
This is an unusual request. I'm asking for prayer for my missing cat, Seth. We just moved into a new house a few weeks ago and it's been undergoing remodeling. During the day Seth is closed up in a bedroom while the construction guys are here, but we believe they let him out. He's scared of new people and if they went in his room to look for something, he would have bolted. Construction guys never keep the front door shut, so that would've been his way of escape. I know many of the moron horde are believers, so I'm asking for prayer.
Thank you.
California Girl (not Caligirl)

California Girl here's praying that Seth returns safe and sound.
***
A Little of This. A Little of That.

A couple of links from our resident gardener KT.
***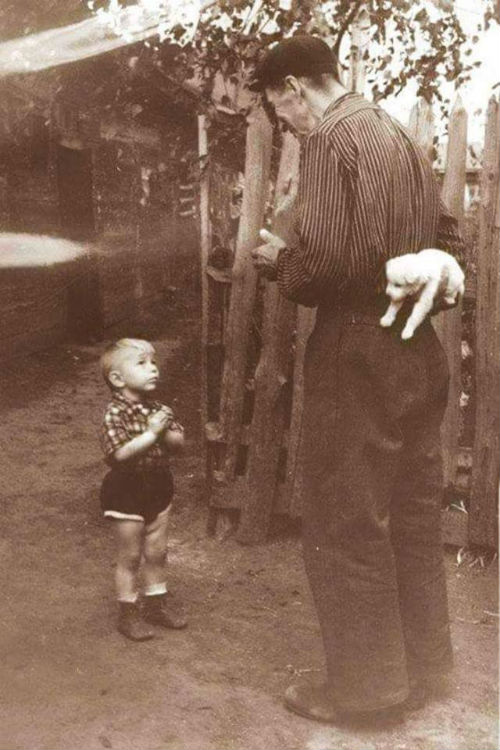 Kids and pets thanks to Anonosaurus Wrecks
***
Meet The PetMorons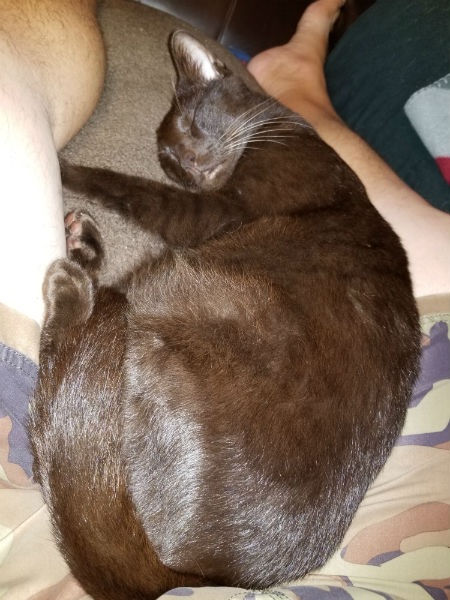 First, a Merry Christmas or Happy Hanuka to all of you, as well a Thank You for the Pet Thread.

Recently, December 5th, I lost the BEST friend I have ever been blessed with, my little Havana Brown cat, Oliver (photo attached). He was only 5 years old and had been the picture of health his whole life. He died from either a Urinary Tract Infection or "Blocked Tom" (Google that phrase).

Oliver's death has just gutted me. Having said that, if his death is to have any good come from it, I want to help spread the word about this health issue in cats. Particularly, neutered male cats, like Oliver. I hope you'll help spread the word about this horrible disorder. If even one of the Horde's animals is spared this torment, it would, I think, make Oliver happy. Below are the symptoms Oliver went through, please urge the Horde to monitor their pets.

In Oliver's case, the day before Thanksgiving, I noticed he was going back and forth to the litter box quite a bit. I noticed that not much water was being passed and suspected a Urinary Tract Infection (UTI). It was 9:30 PM, so my vet wasn't available. A quick bit of research said "As long as he is passing 'some' urine and isn't totally blocked he'll be Okay, until Friday" (when my vet would be back).

On Friday, my vet took X-Rays and palpitated his abdomen, and thought it was a UTI. She gave him an antibiotic; told me to monitor him closely; and if he totally blocked, either bring him back, or take him immediately to an Emergency Vet Hospital. Thankfully, he seemed to be getting better.

On December 4th, he started having problems, again, around 4:30 PM. I called my vet and was told to take him to the ER, as my vet had already left. I took him to the ER and the nice young vet told me, after she examined him, that his bladder appeared to be empty, and said I should take him home and monitor him. Again, with the warning "If he totally blocks, bring him back right away"!

I should have insisted that he stay that night. If I had, they might have caught his blockage earlier and been able to catheterize him immediately. Alas, I didn't know any better and didn't.

The morning of the 5th of December, he was, again, having difficulty passing water and was getting uncomfortable. I took him back to the ER right away. Too late, unfortunately. They gassed him and were preparing to catheterize him when he arrested, on the table. Nothing they did could bring him back.

All this, because of a "Simple" UTI.

Wrong, read up on "Blocked Tom"!

https://www.acvs.org/small-animal/urinary-obstruction-cats

https://www.vin.com/vetzinsight/default.aspx?pid=756&catId=5860&id=6133546

Oliver had "Kitty Health Insurance", through a company called "TRUPANION". (www.trupanion.com) They were, truly, wonderful during this whole process. Their insurance is different from other insurance programs available, in that you choose your deductible, but it's not an annual one, it's per condition. Once you pay that deductible, they pay 90% of the total bill (less initial exam fees), FOR THE LIFE OF THE ANIMAL. That means, if you're insured, and your animal gets diabetes that Trupanion pays 90% of your insulin costs for the life of your animal. Everyone should get this insurance. BOTH of the vets mentioned in this letter were paid THE SAME DAY they treated Oliver! They weren't, at all, skimpy on treatment, either. Both vets were quite surprised about this. Lastly, I had just paid Oliver's December premium on the 3rd and they refunded me the balance the next day. I wish i had this insurance, FOR ME!

Feel free to edit this letter, for brevity or otherwise, but please, help me spread the word about this horrid disorder. Hopefully, a fellow Moron will be able to save their best friend, by learning from my ignorance.

Thank you, again, for the wonderful Pet Thread! Merry Christmas!

FloridaBill

So sorry to hear of your loss FloridaBill. Please don't beat yourself up. Thanks for taking the time to share with us some important health tips.
***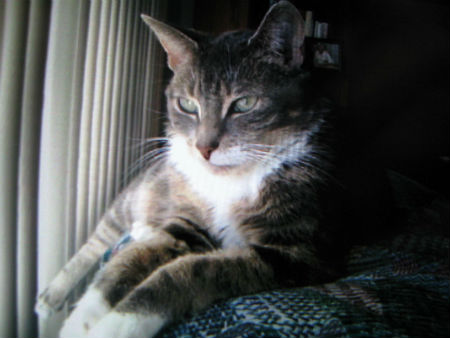 Penny was my first cat; she was shy, but very sweet and loving, and had none of the bad habits that can plague cats. She was a rescue cat who was found under a house in Detroit with her two kittens. Penny was in several foster homes before she found her forever home with me and my Mom; I got her when she was about two. She was very devoted to my Mom, who passed away from lung cancer about a year after we got her. One of Penny's favorite things to do was to root through my small box of various sewing things with abandon, all pointy objects removed. She passed away from an apparent heart attack on the day after Thanksgiving. She is very greatly missed. - Shibumi

What a shock. Penny looks like she was an awesome cat. Thanks for submitting her photo and story.
***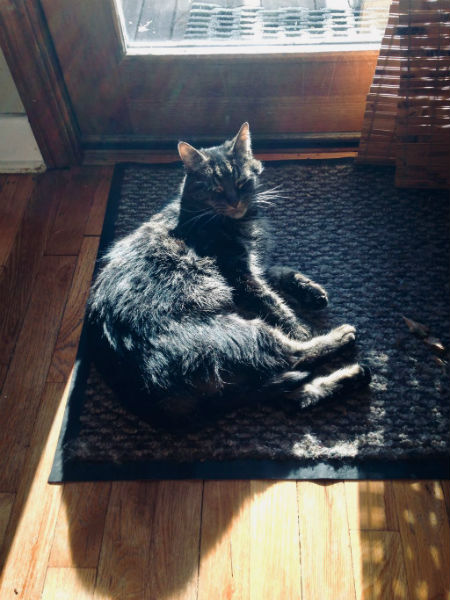 Hi,

Shibumi mentioned that she'd sent in a picture of Penny and that Bozo Conservative was going to send a picture of Trucker since all three of us lost a kitty within the same week. If you're doing one for the pet thread, here's Vanya, lost to cancer on the evening of the 27th. I got him in 2007 from the county shelter, and they estimated that he was about five years old at the time. His hobbies were passive-aggressive pouting, sunbeams, horking up in shoes, and getting his face licked off by his pal Lydia. - Hogmartin

So sorry to hear of your loss Hogmartin. Looks like he had a fine home with you. A true PetMoron.
***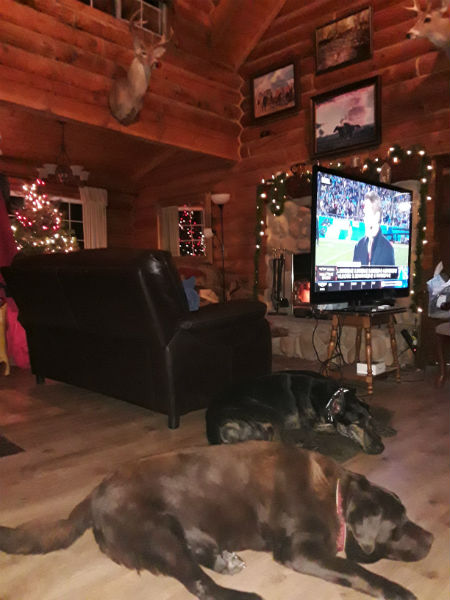 Thanks for publishing the recent photos we sent in. My son was disappointed his dog, our chocolate lab Roscoe (and one with Rocket), didn't make the cut. I promised him I'd try again.
Merry Christmas,
Lurking Quilp
Hopefully everyone is happy after today's Pet Thread. Thanks for your persistence. Nice looking dogs you have there.
***
This is tha' lil nugget. She was adopted about 2 years ago and has established herself as the alpha pup at Casa de Jarhead. She enjoys blueberry pancakes and bacon, sleeping on my pillow at night and drinking my Madeira when I'm in the hot tub with a drink and a cigar and not paying attention -CrotchetyOldJarhead
That puppeh is too cute to be doing the things you claim COJ. Thanks for sharing with us.
***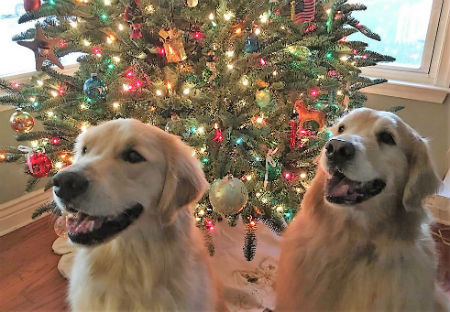 Hi MisHum--

Here's a picture of my two Golden boys: Whiskey on the left who just turned two, and Murphy on the right who will be nine next month. They're the fourth and fifth Golden Retrievers in our family.

Sadly, we couldn't get a picture with their little Santa hats on because as soon as they saw the pom-poms, they tried to bite off each other's hats. This, of course, quickly devolved into a play fight/wrestling match at the base of the tree for about 15 minutes. You wouldn't know it from their sweet, innocent expressions, though. No major damage to the tree, but the hats are no more.

We live down the Shore, and both pups love running on the beach and crashing into the ocean waves. Lately, we've had to put Whiskey on a 25 foot lead because he goes too far out in the water, and I'm not about to go in after him in the middle of winter. Murphy is much more sensible in that regard, but both of them will go for a swim no matter the temperature--the record is 19 degrees! Did I mention they like to roll in the sand afterwards to "dry off" and then nuzzle up to a fragrant dead seagull or horseshoe crab?

Nonetheless, they're the best dogs in the world--isn't every dog?!

Many thanks for the weekly Pet Thread, MisHum, and thanks for the great pic of Derry, Darbie and Dreamer. Great looking doggies.

Merry Christmas!

Regards,
IrishEi
"but the hats are no more." That cracked me up. I was wondering how you got those 2 to sit still. No s-n-a-c-k-s in the mouth? Belated Merry Christmas.
***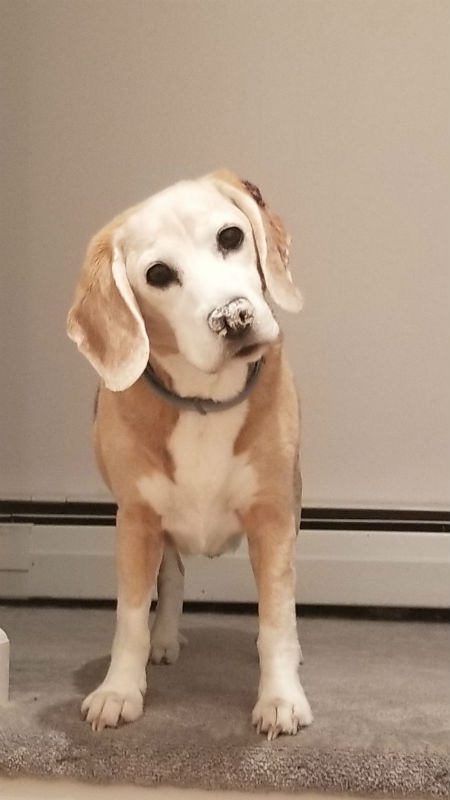 Hello! My handle is Jordan61 on AOS.

This is my boy Sam, who will be 13 in February. One day this past summer, his brother Buck was rolling around in the yard, and he had a small growth on the underside of his ear that he managed to tear partway off. It was bleeding like crazy, and since we lived in the middle of nowhere I was trying to stop the bleeding myself using pressure and some cornstarch. My husband came home, took one look and said we weren't going to be able to get the bleeding stopped and needed to go to the vet. So we loaded Buck into the car and left Sam at home with my mom. A little while later, my son came home from work and texted me, "why does Sam look like Scarface?" Apparently in my haste to get Buck to the vet I had left the jar of cornstarch on the patio, and Sam had a grand old time!
***
So, was the trip to the vet for Buck successful? Looks like Sam had a blast. Thank you for submitting this funny story.
***

Quite an amazing group of pets. The love and affection clearly shows. Thank you all for sharing with us.
If you have something pet related you would like to share you can reach us at petmorons at gmail dot com.
Have a great week and a Happy New Year!!


posted by Misanthropic Humanitarian at
03:01 PM
|
Access Comments