« Saturday Morning Coffee Break
|
Main
|
Saturday Gardening Thread after Christmas [KT] »
December 29, 2018
Thread before the Gardening Thread, December 29 [KT]
Serving your mid-day open thread needs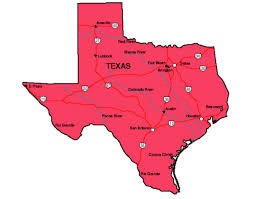 Texas Facts
Howdy! Today is December 29. (Thanks, Old Dominion Mom) On this day in 1845, President James Polk signed legislation making Texas the 28th State of the United States.
Yay, Texas!
A lot of other important events happened on this day in history, too. Considering that it is between Christmas and New Years Day. But back to more recent history.
Here's a typical Texas news story from this week:
A number of men working on a property in North Texas got an unwelcome surprise when they discovered at least 30 rattlesnakes underneath an old hunting cabin.

The men were in Gorman, Texas, when they saw one snake slither under the cabin on Bobby Cowan's property. They decided to lift it up with a skid loader to get a better look at the snake, and discovered a giant nest.

They slammed the building back down, only to lift it again to capture the nest on video.
This story has everything: Rattlesnakes, heavy equipment, a bunch of guys lifting up a hunting cabin to peek underneath it and a property owner named Bobby.
Let the Retrospectives Begin
David Thompson has put up a summary of the year reheated:
In which we marvel at the mental contortions of our self-imagined betters.

The year began on a highbrow note as the University of Denver's Professor Ryan Evely Gildersleeve informed the world that laziness is a "a political stance," a way to "combat the neoliberal condition," and a "tool for contributing to social justice." Half-arsed incompetence is, we were assured, both radical and empowering. The professor also shared his belief that plastic is sentient. Inanimate objects also troubled Dr Jane Bone, a senior lecturer at Monash University, Melbourne, who specialises in "feminist post-structural perspectives" and the political implications of problematic furniture. . .
Some of these stories we have seen before, but some I had forgotten about. Hard to pick the most disturbing month:
The joys of "social justice" surfaced again in July at Midwestern University, where Hispanic students refused to pretend that they were oppressed by "white privilege," and were instantly denounced as racist by sociology professor Maria Isabel Ayala. We also learned, via Everyday Feminism contributor Sophia Stevens, that minority employees shouldn't have to do their jobs or be in any way reliable, on account of their fascinating brownness. Apparently, white employers should only enquire politely whether any brownish employees might be willing to consider doing whatever it is they're being paid to do, and then accept 'no' as an answer. It's the intersectional way. . .
And from the comments:
Getting all this distilled Wokeness in one, huge, end-of-year dollop really drives home the moral poison to which we've been exposed, though perhaps not quite inoculated, in dribs and drabs.
Is there an example of "wokeness" this year that stands out in your mind?
Music
Here's a little Texas Fiddling to get you going.
Hope you have a great weekend and a wonderful New Year.

posted by Open Blogger at
11:28 AM
|
Access Comments