« Let's Prevent Gun Ownership The Old Fashioned Way: Let's Shame Credit Card Companies and Their Customers
|
Main
|
Christmas Eve Caroling Thread »
December 24, 2018
Open Thread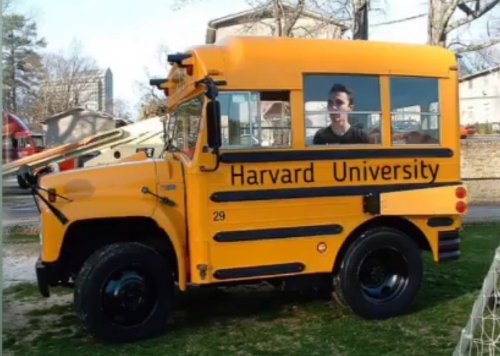 David Hogg To Enroll At Harvard
Hmmm....Little Joseph Goebbels scored a 1270 on his SATs, not good enough to get into most top flight schools. I guess Harvard's requirements are more...elastic!
But wait!
75% of Harvard students score over a 1470 on their SAT with the bottom 25% averaging just over 1400. You really need over a 1470 to be considered.
So what's the over/under on how many semesters Mr. Piggy lasts before moving on to a non-profit that specializes in gutting the 2nd Amendment?
Of course a deeply pessimistic reader has suggested that Harvard will drag the porcine retard across the finish line regardless of his well-documented stupidity and lack of basic skills like spelling, punctuation, etc.
&topic=world_news">

posted by CBD at
06:06 PM
|
Access Comments