« Mid-Morning Open Thread
|
Main
|
Jerry Brown Now Pardoning Illegal Immigrants Facing Deportation Due to Criminal Careers »
December 27, 2018
The Morning Rant: J.V. Edition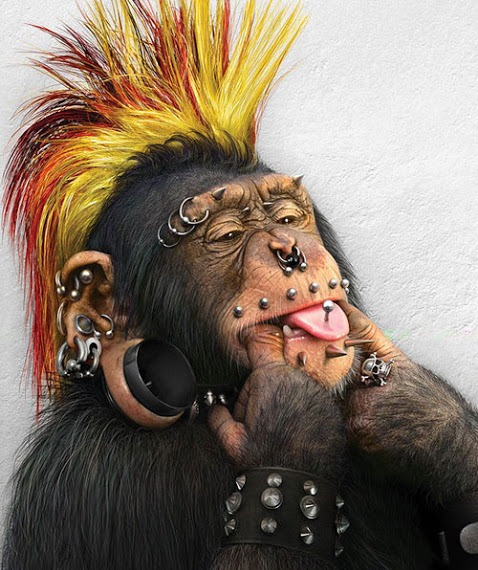 When seconds count, the cops are minutes (or hours) away. But six customers with weapons are a pretty damned good alternative!
The plan was to steal tools. Then customers drew their guns

One customer was standing in front of the car, yelling at the alleged thieves to get out.

"He won't shoot, run him over," one of the suspects reportedly said.

The driver pulled forward, causing the man confronting him to land on the hood, court papers say.

Another customer shot at the driver's side front tire, according to documents. A third fired twice at the rear tire.

Someone shot at the car one more time as it left the parking lot, records show.
One of the many false claims of the gun grabbers is that safety is paramount. But that exposes a profound flaw in their understanding of what freedom really is. I and many others (including the founders) are willing to accept uncertainty in exchange for autonomy and free will. The Left is hell-bent on destroying that.
******
I hope this was real, and I hope he got his ass kicked when he finally came home.

******
Yeah...this looks good, and scary. I am not a big fan of horror movies (I prefer monsters and vampires), but a well-made one is a rare pleasure.

******
Confusing Claire McCaskill is not a particularly difficult thing to do, but it is amusing that she can't even get to the bottom of AOC's supposed popularity. And let us be honest...she is popular the way a white gorilla is popular or an albino rattlesnake is an amazing thing. She beat a Democrat machine candidate, so that is rare. But she will vote exactly like her predecessor, and because she is at heart a suburban millenial, her rise will be limited by her stunning naivite and ignorance. She grew up in northern Westchester (her accent is a tip-off), and moved to The Bronx for a few years. She is as much a Bronx Puertorriqueño as I am. Hell, look at the way she dresses. That requires money and experience outside of what she claims as her roots.
Alexandria Ocasio-Cortez Questioned by Democratic Senator: 'I'm a Little Confused Why She's the Thing'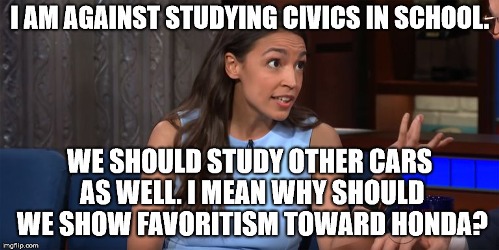 If she survives a few election cycles she will become just another hard-left urban hack, only with nicer shoes. But selfishly, I hope she does. The comedy based on her idiocy is just delicious.

******
My Twitter Feed
&topic=world_news">

posted by CBD at
11:00 AM
|
Access Comments