« Netflix Revives Early 80s Muppet Bomb "The Dark Crystal" As a Series Because There Are Literally No Ideas Left
|
Main
|
The Morning Report - 12/19/18 »
December 18, 2018
Tuesday Overnight Open Thread (12/18/18 )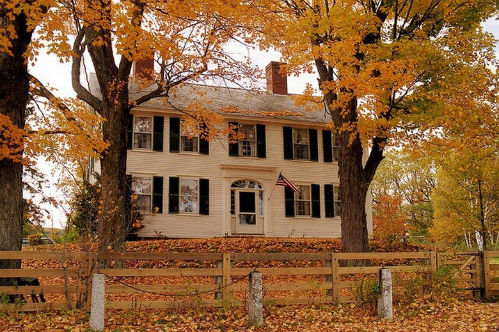 ***
The Quotes of The Day

Quote I

Elites do not see their fellow citizens in exceptional terms of the affinities of a common language, shared history, or sovereign geography. Instead, they envision themselves as Socratic citizens of the world. They are an international siblinghood with common blue-chip educations, wealth, and long service in the administrative state. The anointed alone "see" and "grasp" what is really going on with the world, and therefore what really needs to be done right now, at all costs, regardless of the opposition from what Hillary wrote off as "all that red in the middle." Victor Davis Hanson
Quote II

It's a tragedy in that Comey and his former inner circle – the now infamous troika of fired FBI Deputy Director Andrew McCabe, fired FBI agent Peter Strzok and former FBI lawyer Lisa Page – have attempted to cloak themselves in the FBI's rich tradition of fidelity, bravery, and integrity.

In reality, these four former FBI officials have done more to hinder the daily work of the 35,000 selfless and hardworking men and women of the FBI than anyone in the storied agency's history. Former FBI Assistant Director Chris C. Swecker
Quote III

It is not inequality that enrages people, but indifference or disdain toward them as human beings. Theodore Dalrymple
***

The horror. Overworked, underpaid and unappreciated. Tough to be Congress critter elect Occasional Cortez.
***
What the government needs are more nerds and/or geeks.

No data encryption, no antivirus programs, no multifactor authentication mechanisms, and 28-year-old unpatched vulnerabilities are just some of the cyber-security failings described in a security audit of the US' ballistic missile system released on Friday by the US Department of Defense Inspector General (DOD IG).

The report [PDF] was put together earlier this year, in April, after DOD IG officials inspected five random locations where the Missile Defense Agency (MDA) had placed ballistic missiles part of the Ballistic Missile Defense System (BMDS) --a DOD program developed to protect US territories by launching ballistic missiles to intercept enemy nuclear rockets.
***
***

From the land of plenty to Christmas in monochrome.

December (and of course, Christmas itself) used to be are a cathartic time for Venezuelans, a time where you could finally wind down after a long year. Rejoice, celebrate, eat, drink, sing, love, give some caress to your household, and prepare yourself for the upcoming year. That doesn't seem to be the case anymore—it's not gonna be the case for a long time, I'm afraid.

While our Worker President, Driver of Victories, and Son of Chavez (again, I'm not making any of these titles up) has officially decreed the start of our Christmas festivities on November 23th (the day of his birthday) the spirit of this most sacred holiday is absent.
***
California telecom regulators have abandoned a plan to impose government fees on text-messaging services, saying that a recent Federal Communications Commission vote has limited its authority over text messaging.

The FCC last week voted to classify text-messaging as an information service, rather than a telecommunications service.

"Information service" is the same classification the FCC gave to broadband when it repealed net neutrality rules and claimed that states aren't allowed to impose their own net neutrality laws. California's legislature passed a net neutrality law anyway and is defending it in court. But the state's utility regulator chose not to challenge the FCC on regulation of text messaging.
***
Need a snack? Maybe it is because of a lack of sleep.

Having even one night without sleep leads people to view junk food more favourably, research suggests.

Scientists attribute the effect to the way food rewards are processed by the brain. Previous studies have found that a lack of shuteye is linked to expanding waistlines, with some suggesting disrupted sleep might affect hormone levels, resulting in changes in how hungry or full people feel.

But the latest study suggests that with hormones may have little to do with the phenomenon, and that the cause could be changes in the activity within and between regions of the brain involved in reward and regulation. .

"Our data brings us a little closer to understanding the mechanism behind how sleep deprivation changes food valuation," said Prof Jan Peters, a co-author of the research from the University of Cologne.
***
The ONT Musical Interlude
&
***
Just what the hell is going on out there in California? Are they spraying shit on the crops?

The California farm at least partially responsible for the most recent romaine e.coli scare is now recalling its cauliflower, as well as its red- and green-leaf lettuce, USA Today reports. The Adam Bros. Farms of Santa Maria, CA, were identified publicly for the first time by the FDA last Thursday.

In a statement, the farm explained while none of the aforementioned produce has tested positive for e.coli yet, they were issuing the recall "out of an abundance of caution," as there is a possibility it's been contaminated with e.coli. They elaborate they "discovered that sediment from a reservoir near where the produce was grown tested positive for E. coli. Filtered and treated water from the reservoir may have come in contact with the produce after it was harvested."
***

If you can't use Sharia, use cat shit.
***

Santa Claus needs to be replaced according to the politically correct.

America is completely confused these days: a survey from a graphic design company came out with 10% of the people surveyed wanting Santa Claus to be a woman, and 17% wanting HIM to be gender neutral. Or…wanting him to ditch the fancy red suit for skinny jeans and an iPhone. Oh, and tattoos. And Amazon Prime instead of reindeer.

Probably it's because kids have never seen a reindeer, nor have they ever seen a sleigh or even know what it's like to ride in one. They have their heads firmly ensconced in the iPhone.
***

Pot is not a valid currency at The Golden Arches. 1st Runner Up Genius Award Winner.
***

Adrenaline can lead to a Posthumous Genius Award Winner.

A teenage boy died after he jumped off a tower block while wearing a homemade parachute which failed.

Schoolboy Bogdan Firsov even had his mother by his side supporting him as he stood at the top of the high rise building in Ukraine for his daredevil stunt.


But the 15-year-old's parachute failed to open properly and the boy plummeted to the ground and suffered fatal injuries.

Math. Who knew?
***

Santa Claus is Tonight's Feel Good Story of The Day.

Blind Boy With Autism Meets The Best Santa Ever

A mother took to Facebook to write about the "best Santa ever" after an interaction with her blind and autistic son filled her heart with joy.
***

Tonight's ONT has been brought to you by Games.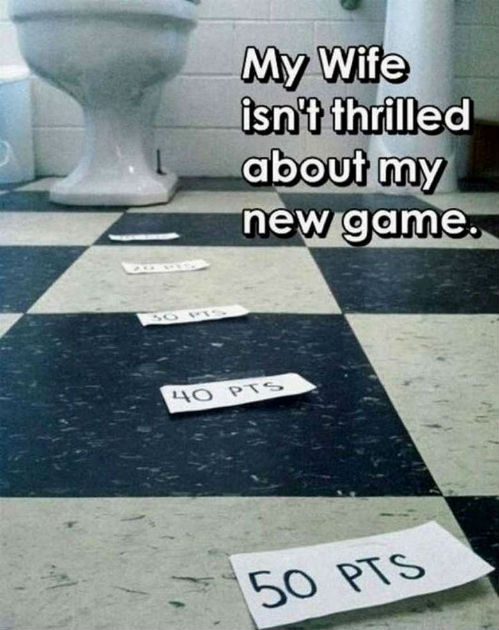 Notice: Posted with permission by The Ace Media Empire and AceCorp, LLC. Not a Nut Free Facility.
&
&topic=world_news">

posted by Misanthropic Humanitarian at
10:03 PM
|
Access Comments