« Gun Thread: MOA vs Mils [Weasel]
|
Main
|
The Morning Report - 12/17/18 »
December 16, 2018
Sunday Overnight Open Thread (12/16/18 )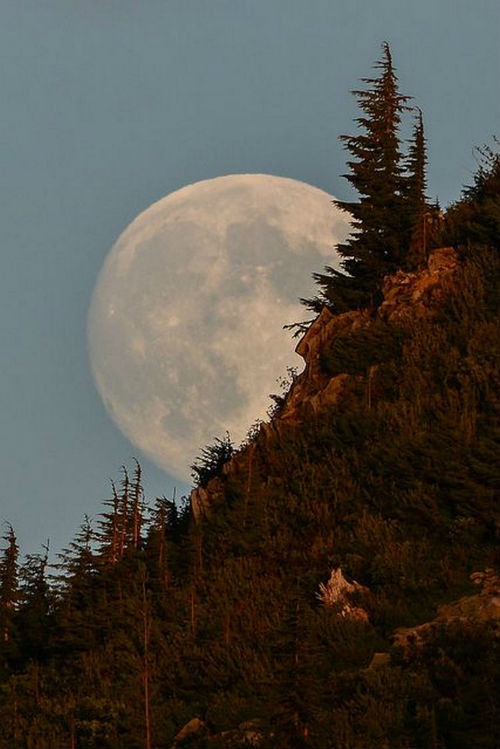 ***
The Quotes of The Day

Quote I

"We have a moral obligation to admit the world's poor, they tell us, even if it makes our own country poorer and dirtier and more divided,"Tucker Carlson

Quote II

"As a country, we need to stop pretending that the same doors open for everyone, because they don't. I'm not a person of color. And I haven't lived your life or experienced anything like the subtle prejudice, or more overt harm, that you may have experienced just because of the color of your skin." Sen. Elizabeth Warren, (D-MA)

Quote III

Not onward, Bill—downward. It's over for you and your ilk.

We hate Kristol not only due to the aggressive Never Trumping, but also due to the fact that he seemed more than willing to believe it was righteous and conservative to send American soldiers over to die on Israel's behalf. And he had the sort of spite for America's indigenous working class that fairly begs for our hatred:
"Look, to be totally honest, if things are so bad as you say with the white working class, don't you want to get new Americans in?….[A]fter two or three generations of hard work everyone becomes kind of decadent, lazy, spoiled—whatever. Then, luckily, you have these waves of people coming in from Italy, Ireland, Russia, and now Mexico, who really want to work hard and really want to succeed…."-Bill Kristol
Taki's Magazine
***
So Canada has legalized recreational marijuana.
A good percentage of Canadians and I suspect Americans do not know the science of getting high.

In a recent study, more than four million Canadians reported using pot.

Yet few of us know what it does in our brains to make us high.
***

It seems we all have at least one in our friends and family circle. The "organic" person because "Organic" is just so much better. Wrong Humus Breath. Your organic farming is having an impact on the climate.
Organically farmed food has a bigger climate impact than conventionally farmed food, due to the greater areas of land required. This is the finding of a new international study involving Chalmers University of Technology, Sweden, published in the journal Nature.

The researchers developed a new method for assessing the climate impact from land-use, and used this, along with other methods, to compare organic and conventional food production. The results show that organic food can result in much greater emissions.
***

It's about "alternative" energy stood on its own. And that includes Elon Musk.

Tesla has had only three profitable quarters in the 15 years since its creation. The third-quarter results reported that Tesla made a $312-million profit due to a surge in production and sales of the Tesla Model 3 sedan. The earnings were thanks in part to the company's cost-cutting, spending less on future models, and delaying of payments to suppliers.

Despite the strong recent showing, doubts still linger over whether Tesla can consistently make a profit and meet its production targets. Much of the uncertainty comes because of statements coming from Musk himself, who recently told Axios that his company had been "within single digit weeks" of death. If the financial books at Tesla are really that bad, prospective Tesla buyers, investors, and government funders don't have much to cheer about, especially since the federal electric vehicle tax is slated to get cut in half by Jan. 1.
***

Do you blame the millennials, their biological friends parents, the school systems or all 3? Millennials are taking courses on the day to day basics of life.


Millennials who feel they lack some basic life skills can now take "adulting" classes, which are expanding across the country. The classes teach life skills like cooking, budgeting and time management, CBS New York reports, and young adults are signing up for lessons in person and online.

Rachel Flehinger co-founded the aptly named Adulting School in Portland, Maine. This month, she is launching online classes geared toward millennials who want to learn how to sew on a button, understand modern art or even deal with love.


The course curriculum on love will include "how to have a relationship, how to talk to someone, conflict resolution — how not to fight," Flehinger said. It will even offer guidance on how to tell someone you love them.
You would figure in a self-esteem class or 3 they would have taught some life basics.
***
***

Funerals are never pleasant. Did this priest make a mistake?

A Michigan couple have called for the removal of a Catholic priest who who used their son's funeral to preach against suicide.

Instead of delivering the homily the Hullibarger family expected from Fr Don LaCuesta for their son Maison, 18, the priest used to funeral to tell mourners that the youth may have ruined his chances of getting to heaven by ending his own life on December 4.
I'm not a Catholic, but my faith shares some tenets with Catholicism. One of those includes suicide and the real possibility of being damned forever. My opinion? The funeral is for the living. The priest was concerned about those present and their souls. That being said, the priest should have just advised the family to go to a different congregation as he was uncomfortable with the decedent's manner of death.
***

Being in jail doesn't automatically make you a genius. Mailing your escape plans to the wrong person does. Genius Award Winners.

An escape plot to blast a hole into the Alamance County Detention Center was thwarted when an inmate mailed the plans to the wrong person, according to the sheriff's office.

A woman received a letter from the Alamance County jail on Dec. 6. Thinking it was a letter to her, she opened it.

Inside, she found a detailed drawing of the Alamance County Detention Center, instructions for making a bomb and a plan for explosives to be planted on the south side of the detention center to create an escape route.
***

A customer was feeling generous. Tonight's Feel Good Story of The Day.
***

Tonight's ONT has been brought to you by Style.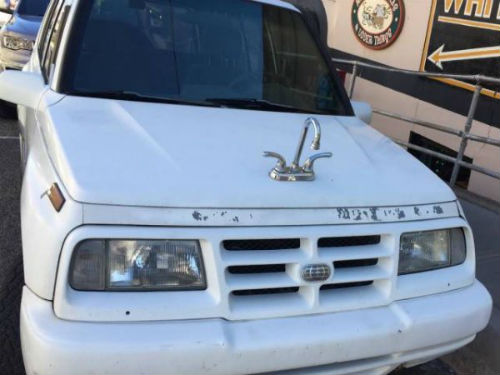 Notice: Posted with permission by the Ace Media Empire and AceCorp, LLC. Only a couple of cucks were injured in the processing of this ONT.
Fvck you and the broom you rode in on.

The ONT Musical Interlude

&

***

&topic=world_news">

posted by Misanthropic Humanitarian at
10:00 PM
|
Access Comments