« No-NT
|
Main
|
Mid-Morning Open Thread »
December 14, 2018
The Morning Report - 12/14/18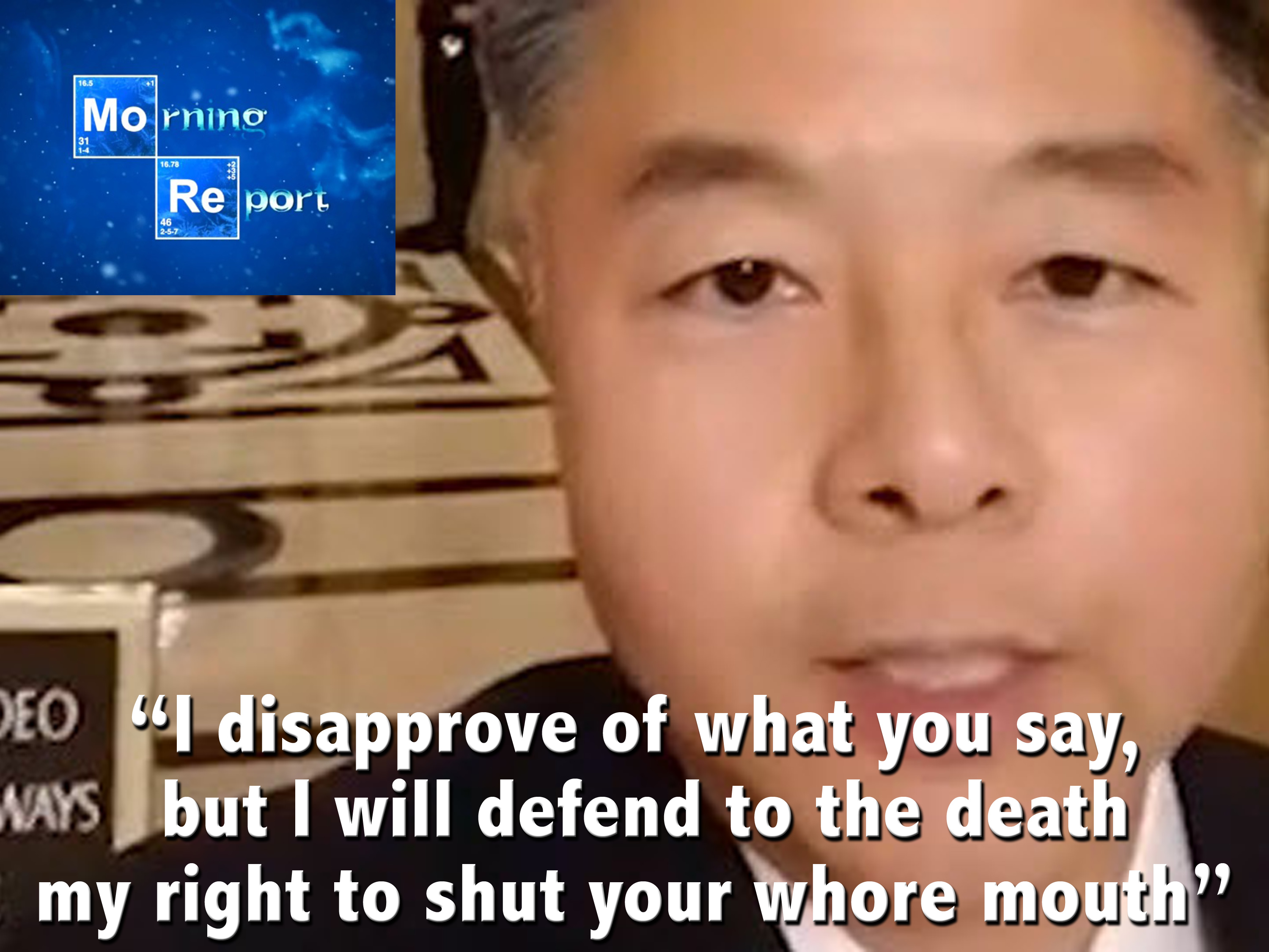 Good morning kids. The weekend's here so let's get with it. As usual lots of things can be categorized into multiple buckets but let's get to the number one with a rubber-bullet category, Amnesty and Immigration. Grandma Gran-Mal Nancy Palsi insists there will be no wall funding even if it means the government is shut down forever. That orgasm inducing phrase aside, this indicates the President in the wake of that meeting with her and that goniffing momzer Cuck Schemer has painted the Dems as not wanting border security and responsible for any shut down of the government (not that that means a damn thing but it is a weapon used far too long on the GOP). Hang tough, Mr. President. Elsewhere, an infuriating statistic on foreign worker employment, we have a migrant invasion daily across the southern border, and wall or no wall (and we DO need one), high tech can be a powerful weapon in security. That said, enforcing the laws already on the books and punishing any and all lawbreakers whatever their nationality would do wonders all by itself.
In the wake of yesterday's big news about the judge in the Michael Flynn case going apeshit over the FBI's Stasi entrapment racket, Mueller-gate continues with Fat Eddie Munster-looking Andrew Napolitano lying about what the Cohen plea means vis a vis redounding on Trump, but lastly, Jerome Corsi could be in actual hot water over some sort of charity money raised to pay a doctor who evidently doesn't exist. Technically Doctor "Who?" but I digress...
To Politics where in the scandal subset, Maxine "Mikvah" Waters is getting into deeper hock with her daughter over campaign lucre, a Defense Department employee had a nice 17-year-long overtime pay going and then got caught and Paul Kengor looks back 20 years to Bill Clinton's impeachment. In other links, Trump puts the blame squarely on the Dems for a shutdown, a new bill makes Congresscritters responsible for their own "mish"-ugas, two weird ones where a new poll indicates a majority of Dems want their party to be less liberal (which calls into question the definition of the term "liberal') and Moonbeam thinks the party is getting too extreme. Have another bong hit, dude, and get your mind right. Another look at the insanity of vote harvesting, when does Trump finally put his foot down and two good essays vis a vis France's troubles and the madness of electoral college abolition and how We The People reassert our sovereignty.
Lots of First Amendment and Fake News Fakery news, Ted Lieu is outraged at conservative media daring to quote his exact words in wanting to cut our collective tongue out, the new NAFTA treaty preserves and expands Big Tech's Big Brother powers, a case study in how NBS crafts memes by lies and distortions, an alarming story about how a VA whistleblower got raided by the FBI (sound familiar?) sent to a psych ward (happy birthday, Solzhenitsyn) and was fired all because of some Tweets, DeadSpin has pleasant, congenial debate with tells gay conservative to shut the fuck up, Politifact's Lie of the Year is itself a big fat lie, and the Guardian equates Jooz with terrorists, or day-ending-in-"Y" department.
At the foreign desk, NSA John Bolton gets Africa-tough on the Chi-Coms, Russkies and UN while the administration is slashing funding for peacekeeping ops on the dark continent, Iran promises to ramp up nuke weapons production (thanks Obama and Corker!), the Chi-Coms arrest a drinking chum of Whoa, Fat! and Dennis Rodman, Lindsay Graham has Khashoggi on the brain, zee French dilemma, the continued Chi-Com threat in the western Pacific and go long on Thai sticks. Obama has.
In the religion of Peace, Daniel Greenfield has a rundown (no pun) of 20 years of Islamic Christmas terror in Deutschland, I have coined a new phrase because of Natalie Portman: the self-gassing Jew, and the Strasbourg terrorist is room temperature and ISIS is claiming responsibility, as the world media is still looking for a motive.
Domestically, NY State is persecuting a faith-based adoption agency, a former VA employee is challenging the law that makes it easy to fire corrupt government hacks such as him, Matt Whitaker did not violate the hosta Act, the FCC kneecaps California's insane text tax, and while Chief Justice John Crockovich is the next Anthony Kennedy, the jury is still out on Brett Kavanaugh despite last week's Planned Parenthood ruling.
In non-Dostoyevsky crime and punishment, scrambling to shore up and modify that FIRST STEP bill, the poster child for bail reform misses a gala event with Obama (heh) and former NYC sex crimes prosecutor Linda Fairstein, who was and is a decent person/prosecutor, gets the SJW Emanuel Goldstein treatment for doing her job fairly in a notorious gang rape case. Guess the races of the victim and the perps.
In other news, Air BnB is in deep-doo-doo over its Joo-boycott and that doesn't bode well for its upcoming IPO, miraculously, all the chancellors from U. Cal colleges are against the BDS movement despite the rogue professoriate, and a Prager U new video on child indoctrination. Two items from Enviro-Commie HQ, the lawyers in the Big Oil lawsuit shakedowns stand to make a ton of money and this Green New Deal is a total scam and economic disaster.
To Feminazism with a look at the Blasey-Ford follies vis a vis the future is female tripe and Planned Parenthood stands with the Nazis. From hither and yon, Amy Schumer makes us sad, and Santayana has a black magic century...
Anyway, links from around the world, across the nation and up your street. Have a better one and remain blessed.
MIGRANT INVASION AMNESTY, IMMIGRATION

posted by at
07:03 AM
|
Access Comments