« Time For Coffee And Some News
|
Main
|
Saturday Gardening Thread: Not much time before Christmas [KT] »
December 15, 2018
They want to be understood [KT]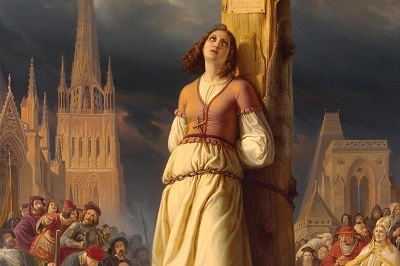 Happy Saturday! Today's musings turned out to be about the efforts of people on The Left to be understood, mostly.
Social Media
I am finding interesting things at Quillette on a regular basis now. The image above is from a piece on the travails of someone from The Left in dealing with Twitter.
So what are we to make of my ban? The only sensible conclusion is that Twitter is run by a coterie of crypto-fascists. Needless to say, this bodes ill for the social justice movement. . .

Do not pity me. As a woman in a heteronormative patriarchal world I am accustomed to males like Jack Dorsey attempting to keep me silent. In my absence from Twitter, I took the opportunity to spend some time at a resort in Val d'Isere, where I could relax and contemplate my oppression. I even managed to write a book which I have entitled Woke: A Guide to Social Justice. I did want to call it My Struggle, but that title was already taken apparently.
Entertainment
We are all aware of the angst caused on The Left by the song, "Baby, It's Cold Outside". But David Thompson alerts us to another American Classic which has been given a fresh, dismaying interpretation:
The Wizard of Oz is a grotesque predictor of Trump's America.
"It says so right here, in The Guardian. Specifically,
Oz is first wondrous and revelatory, then sinister and suspect, a good trip that goes wrong... It's this lurking inner wrongness, the darkness at its edges and the emptiness at its core, that speaks to me now.
"The author of the above is Bidisha, a mono-named entity who may be familiar to long-term readers, and who describes herself, unironically, as a "non-white angry political female." One who seems determined to find yet another staple of Christmas both ghastly and problematic:"
It's impossible to watch the newly crowned 'most influential film ever' without seeing the parallels to the sickly US of today.
"Oh, ye doubters. Madame Bidisha has her reasons."
We can read the catastrophic effects of climate change into the tornado that sets the narrative off,
"I didn't say they would be convincing."
Check out her reasons for being overwhelmed by the predictive power of this movie. Maybe you can help answer her question about why she is reading so much into this movie at this time.
From the comments: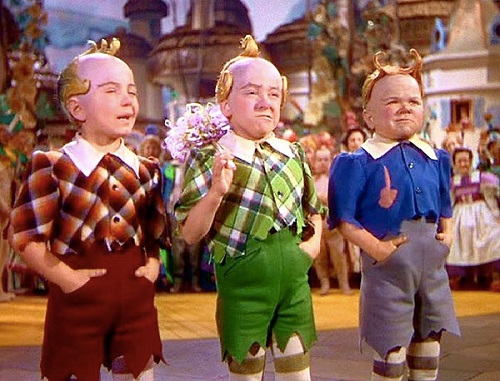 Bad haircuts, small hands, "Munch" rhymes with "Drumpf",
that is certainly no coincidence.
You can see how that could set off the sirens in some minds. Similar effects could be noted with other classic movies.
Dictators want to be understood
Back to Quillette for something a little more serious: What can we learn from dictators' literature?
In fact, 20th century dictators were often writers before they were political leaders, rehearsing their ideological fantasies on paper in anticipation of the day when they would have entire populations at their mercy. At one end of the century, you have Lenin and Mussolini who both had two decades worth of published work behind them when they ascended to power; at the other, you have the Ayatollah Khomeini, writing thick volumes on Islamic jurisprudence and theology before he became the supreme leader of Iran. But dictators also write when they are in power: For instance, Lenin, Stalin, Franco, Saddam Hussein, Salazar, Gaddafi and Mao all found time to write, despite their busy schedules.

The variety is startling. There are novels: Mussolini wrote The Cardinal's Mistress, a historical potboiler; Franco produced Raza, a fictionalized account of the Civil War, while Saddam Hussein wrote four novels in the last years of his regime, among them the historical romance Zabiba and the King. Gaddafi wrote prose miniatures; Mao, Salazar, Stalin and Ho Chi Minh dabbled in poetry; Stalin wrote a pamphlet on linguistics; Enver Hoxha, the dictator of Albania, wrote a sequence of memoirs vast enough to rival Proust, while Kim Jong-il issued treatises on opera, journalism and cinema containing piercing insights such as: "A film's images must look good on the screen."
You might want to read the whole thing. Anybody old enough to remember when college students in the USA carried around copies of Mao's Little Red Book? I don't remember seeing this myself, but I certainly heard about it.
Music

NOTE: This is the Thread before the Gardening Thread.
Serving your mid-day open thread needs

posted by Open Blogger at
11:17 AM
|
Access Comments