« Wednesday Overnight Open Thread (12/12/18 )
|
Main
|
Mid-Morning Open Thread »
December 13, 2018
The Morning Report - 12/13/18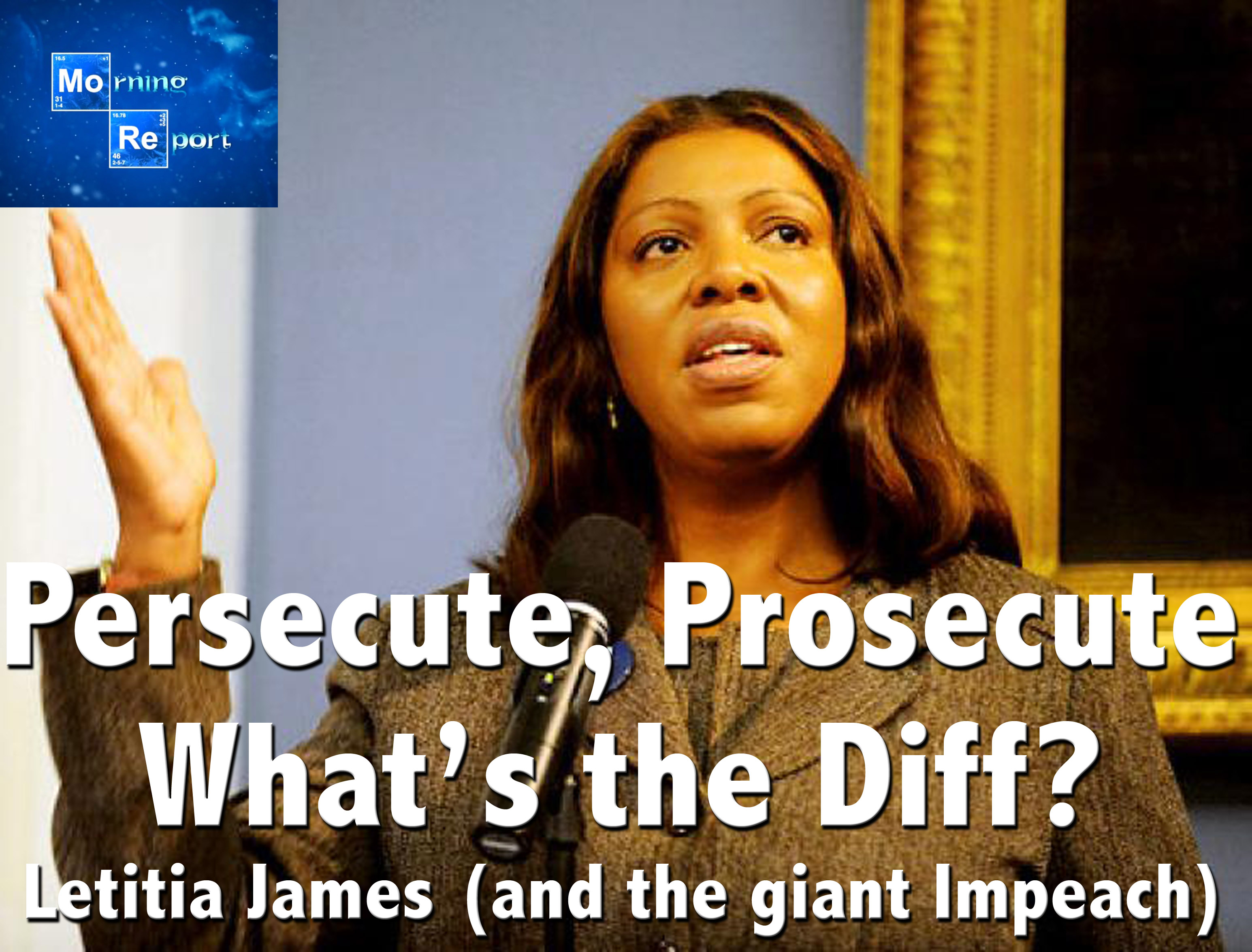 Good morning kids. Thursday and let's get with it. The Mueller witch hunt and continued Deep State coup against this President and the American people leads the way, mostly in the wake of yesterday's conviction of President Trump's former private attorney for things that in no way, shape or form in the real world have anything to do with violations of campaign finance laws or otherwise redound or implicate Trump in same or in this completely exploded myth that he colluded with Russia to steal the 2016 election. But we're not dealing with reality; we're dealing with a smear machine that wants to generate more smoke and illusions than a David Cop-a-feel routine so as to force his approval numbers low enough to allow enough stooges in Congress to impeach and then convict and remove from office. But it doesn't stop there.
If the President and we as a nation get through the next two years with a House of Representatives controlled by a group of anti-American thugs and vermin and if please G-d he is reelected in 2020 and serves out his full term, he will be hounded for the rest of his born days along with his children and grandchildren. The powers that be will seek his personal destruction as well as his financial ruin to punish him for the sin of derailing the 100+ year socialist/globalist hijacking of America as founded, and also breaking up their very lucrative racket. More importantly, to whatever extent they can succeed in doing the aforementioned to him and his legacy, the intent is to deliver a dead fish wrapped in Luca Brasi's East River-bedewed bullet proof vest to anyone who dares do what he did and crucially to the rest of us who would be uppity enough to vote for him or her.
Case in point: New York State's new attorney general is a piece of work that goes by the name of Letitia James. She has basically announced that she intends to dedicate every waking moment of her term in office to essentially go after the President, his family, associates and business interests to try and find the most microscopic scintilla of an infraction and then persecute the living shit out of them. And as if that wasn't enough, she's pushing for legislation that would punish the aforementioned for things that aren't considered crimes - yet. Yes, gentle reader, you are correct; Ex-post facto laws are considered unconstitutional but when has that ever stopped "progress?" And I expect bills of attainder to follow on as well. Feh.
Elsewhere in this bucket, meet the board of a Fusion GPS-linked group that is investigating the President, an ex-FEC commissioner confirms that despite Cohen, Trump broke no election laws whatsoever, Adam Schiff-for-brains also wipes his ass with the Constitution, Jeff Lord is high on Gregg Jarrett's new book about the coup, and Victor Davis Hanson takes James Comey apart in the classiest frickin' manner evah.
On the Amnesty and Immigration invasion front, the leader of one of these groups that demanded $50,000 for each invader for them to go home turns out to be a Honduran terrorist, now Mexico is getting tough with its southern borders and the good Roger Simon rips Cuck and Palsi over their cluelessness in ridiculing the putting of the border situation and Strasbourg in the same context.
Over to politics where Cuck Schemer is falling directly into the trap set by BadassOrangeMan Bad. Trump is just a red nether hair's breadth away from destroying the "government shutdown" meme and I wish he would call bullshit on it. Elsewhere, Nancy Palsi wielded her whip hand and seems to have the votes for Speaker, but Loopy Ocasio-Fiasco is going to gaffe her way into Nancy's spotlight over the next two years, Tom Styrene seems to be getting serious about running in '20, the Dem bigwigs are nervous about what the primary debates are going to look like with a few dozen candidates, Sherrod Brown-note burnishes his populist credentials by taking big bucks from Wall Street and the bankers, Trump has seemingly ruled out Mark Meadows for chief of staff, Nikki Haley appreciated Trump's supposed unpredictability, what the hell is wrong with Kansas? This dame, that's what. And finally, the Left loved SCOTUS until they now hate it. But Kavanaugh (Candygram for Sonia Sotomayor!).
Lots of First Amendment and Fake News Fakery, Google's CEO had no words for the question about his company's get out the Latino vote project for the midterms, real journalist David Daleiden who Big Uterus tried to silence will have his day in court, Ted Lieu is a fucking tyrant, a former CIA Analyst slams the Nat'l Laughingstock for propaganda, the Khashoggi/Obama double standard, Chi-Com propaganda is only slightly less laughable than the Nat-Laugher, and the media's cover-up and lies about what happened in Strasbourg.
Moving down an amendment, Bloomberg and the Mothers lie like rugs and 10 reasons to own an AR-15. In the quiet words of the classic Kinks Christmas tune "...so I can scare all the kids down the street!"
Over at the foreign desk, Theresa May survived the vote of no confidence, the braying of pigs - Russkies and the Vuvuzelans are flying jet bombers over the Caribbean, Pakistan assures us that it is a tolerant and open society (mostly when non-Muslims are dead), and Obama's war is here, fueled by pallets o'cash. Thad "Stratocaster" McCotter is sounding the alarm on Chi-Com infiltration underscored by the link about a dead physicist with Chi-Com ties to their plan to corner the global tech market. To the religion of peace where the vermin who stabbed two Yanks in Amsterdam boasts he'd do it again and Marc Lamont Hill is passing out candy and doing an end zone dance to celebrate the death of an unborn Jewish child at the hands of "Palestinians" so-called.
Domestically, the farm bill is about as larded up with lucre as you can imagine, the Fight for $15 fraudsters are being bashed by D.C. waiters, and a sensible approach for Trump and China. In healthcare, a new Tennessee Congressman goes full Tardisil on the autism by vaccination myth and Obamacare continues its implosion, mostly all over us poor citizens. Sanity at one school where students stage a walkout to protest the persecution of the professor who refused to kiss the ring of the psycho perverts, and see the related link about what transgenderism is really all about (spoiler alert: power and control over you). Staying in that vein, the Boy Scouts are dying thanks to girl power, woman flutist claims pay discrimination and fails and a nation of bastards (again, power and control).
In Enviro-Commie news, two items highlighting the continuing theme of power and control enabled by insanity. From hither and yon, Christian Toto asks if the actress who imitated Christine Blasey-Ford's weird fake affected uptalk voice was fired because of it, how does Loopy Ocasio-Fiasco account for Communism's 100 million (at least) victims and Daniel Greenfield on the nightmare that is Venezuela.
Finally, Christmas 2018 marks the 50th anniversary of Apollo 8 circling the moon and Frank Borman's recitation of the opening verses of the Book of Genesis. At a time when the world was coming apart at the seams, the shot of the earth from a quarter million miles away with the word of God as a soundtrack made quite an impression. 50 years later, we could use those words and images more than ever, it seems to me.
Anyway, links from around the world, across the nation and up your street. Have a better one and remain blessed.

SPYGATE, MUELLER WITCH HUNT, DEEP STATE, COUP


posted by at
07:49 AM
|
Access Comments