« Blow-Off Thread: Are These Something?
|
Main
|
The Morning Report - 12/12/18 »
December 11, 2018
Tuesday Overnight Open Thread (12/11/18 )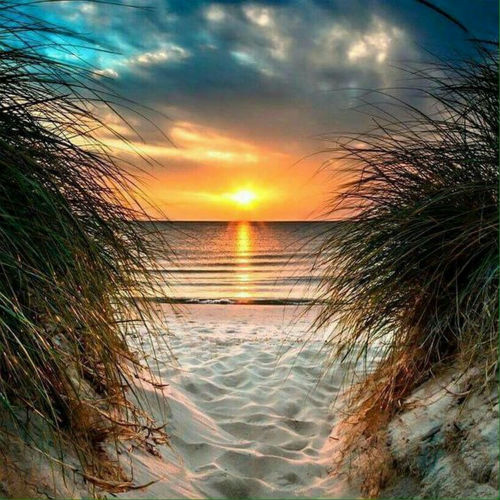 ***
The Quotes of The Day
Quote I

If you're having trouble keeping track, the French protests, Trump, Brexit, the Austrian and Italian elections, and the sudden cancellation of the "Murphy Brown" reboot are all the work of Russian bots. Whereas the Tijuana caravan, the UK grooming gangs and that rental car heading toward you on the sidewalk outside the Berlin Christmas market are the authentic vox populi. Mark Steyn

Quote II

"There's nothing bad about that song. And it just breaks my heart and I know my dad would be going insane right now … He would say, what's the matter with you? You know, get over it. It's just a fun song," Deana Martin

Quote III

"Some tenuous connection to a politically fraught issue does not justify abdicating our judicial duty. If anything, neutrally applying the law is all the more important when political issues are in the background,"Supreme Court Justice Clarence Thomas
***

Alex Jones of InfoWars fame is a pretty darn good heckler. Googles CEO ripped for Chi-Com assistance.

Conspiracy theorist and Infowars founder Alex Jones was on hand to greet Google CEO Sundar Pichai on his arrival for a House Judiciary Committee hearing on the company's data collection practices and alleged political bias within search engine results.

"You sold this country out," Jones shouted at Pichai. "You won't even help the Pentagon out and you help the Chicoms. You bet on the wrong country, Sundar."
***

Miracles never cease. And Madison and Miguel the Mutts are a perfect example.

At first, Bill Gaylord didn't think much of the black smoke that loomed across the horizon near his home on the morning of Nov. 8. As his neighbors prepared to flee, Gaylord hopped in his silver Chevy Blazer and drove to a nearby cafe to grab coffee.

After all, the stubborn 75-year-old Gaylord had lived his entire life in Paradise. Why would this fire be any different than so many others? he thought.

But by the time he got home about 7:15 a.m., all hell had broken loose.
***

Of course Silly, it's body shaming......Man with boobs pretends he is a woman.

Due to Mouncey's weight, height, and testosterone levels, he was barred from entering the Australian Football League, Women's (AFLW) draft, last year. Mouncey wrote a piece for The Guardian in September blasting the AFL for their regulations. He noted specifically that the weight regulation is a form of "body shaming" and a blow to all women, transgender or not.


"My biggest concern is the fact that weight is being used as one of the key physical measures for possible exclusion. Forget the fact that in a game that has such an emphasis on endurance and speed, being heavy is not necessarily an advantage and think about the message it sends to women and girls about their bodies: if you're too big, you can't play. That is incredibly dangerous and backward," Mouncey said.
***

The Fight For $15 is fairly silent about Flippy.

Walmart (WMT) is in the early stages of testing a kitchen robot assistant named "Flippy" at its Bentonville, Arkansas, headquarters to see whether or not it's the right fit for its in-store delis.

Flippy is the world's first autonomous robotic kitchen assistant powered by artificial intelligence from Miso Robotics, a two-year-old startup. The robot made headlines a year ago debuting as the burger-flipping robot at a CaliBurger franchise in Pasadena.

More recently, Flippy got a gig at Dodger Stadium in Los Angeles with vending food service company Levy Restaurants, part of Compass Group, to fry up chicken tenders and tater tots. Through the World Series, Flippy churned out 17,000 pounds worth of the fried foods. It's able to fry up to eight baskets of food simultaneously.
***

My kind of medical test, especially after a full morning of coffee.
Bladder cancer is among the most common and deadly of cancers. Because of its high recurrence rate (50-80 percent), patients must be monitored frequently for recurrence or progression of the disease. This monitoring currently consists of visual analysis of cells taken from the patient's bladder. It is uncomfortable, it is expensive, and it is not even especially accurate, detecting only around 60 percent of low-grade tumors.

Now, scientists have figured out how to use atomic force microscopy (AFM) to detect bladder cancer in urine samples. By analyzing only five cells, it can achieve 94 percent accuracy.
***

Do you have a Leftist relative? Are you cheap? Or do you just want to suck up to Skipper Bill and The Cucksters? The ONT has the perfect Christmas present for you!

Bill and Hillary Clinton are selling discount tickets on Groupon in an attempt to improve upon the feeble opening crowd they had on their speaking tour.

Tickets for nine of the "Evening With the Clintons" tour stops have gone up on Groupon at heavy discounts, Fox News reports. The first stop in Toronto had "vast swathes" of empty seats, while the second stop in Houston had to be delayed because of George H.W. Bush's funeral.

Even in heavily Democratic parts of the country, the former first couple appear to be having difficulty selling people on their latest speaking tour. Phildelphia, New York, Detroit, and Boston are among the venues where tickets are available at a steep discount.
***
Great debates through the years:
Ginger vs. Mary Ann
Cross bow vs. Long bow
***

So what happens to solar panels when they have outlived their usefulness? The law of unintended consequences?

The last few years have seen growing concern over what happens to solar panels at the end of their life. Consider the following statements:

- The problem of solar panel disposal will explode with full force in two or three decades and wreck the environment because it is a huge amount of waste which is not easy to recycle. 1

- Solar panels create 300 times more toxic waste per unit of energy than do nuclear power plants. If solar and nuclear produce the same amount of electricity over the next 25 years that nuclear produced in 2016, and the wastes are stacked on football fields, the nuclear waste would reach the height of the Leaning Tower of Pisa (53 meters), while the solar waste would reach the height of two Mt. Everests (16 km). 2
***
The ONT Musical Interlude
&
***
"I have not yet begun to fight!" And other clever military comebacks.
***

Typical Leftie, phony and hypocritical. Lena Dunham.

A year ago, Dunham lied in order to discredit a woman who had just gone to the police to report a sexual assault.

On Wednesday, she penned a rambling, pretentious opus about women in Hollywood ("Heroines have emerged. We are cracking open windows and beating down doors. The air is circulating and the light is pouring in,") and sneaked a whiny, halfhearted mea culpa into the ninth paragraph.

We're so used to Dunham apologizing at this point (Lena Dunham Apologizes is an actual Twitter handle) that we went ahead and lumped this garbage onto her giant apology pile.
***

Barack Obama the Shit Midas Touch again.
Obama also meddled in the Israeli election in 2016, sending our taxpayer money to try to oust Netanyahu.

Maybe Obama and Kerry can send James Taylor back to Paris to sing "You've Got a Friend" again.

Democrats are okay with foreign meddling in elections when they do it.

As France devolves into what some are saying could be a civil war in the streets of Paris, the French should recall who wanted them to elect Emmanuel Marcon in the first place: former U.S. president Barack Obama….
***

Alcohol and firearms do not mix, I repeat, do not mix. Genius Award Winner-1st Runner Up.


Deputies in Summit County, Utah arrested 56-year-old Randal Weed Dickinson Sunday after his roommates allege he stumbled out of his room drunk and knocked over a Christmas tree.

"The homeowner and his son were in the kitchen of the home when Dickinson came out of his room and fell into the Christmas tree, knocking it over. The roommates then told him to go back into his room," KTVX reports.

"As the roommates started to walk from the kitchen to the backdoor, gunfire started from behind them. Dickinson shot approximately 15 rounds from a handgun at the two. The bullets hit appliances and went through walls, but no one was actually hit with the gun fire," according to the news site. "When the firearm ran empty, Dickinson was subdued by the roommates until deputies arrived.
***

I'll take a burger, fries and some ecstasy. Sonic Genius Award Winners.

An illegal drug served in a fast food burger led to the arrest of three Sonic employees in Taylor.

The Taylor Police Department reported that a family went to the Sonic Drive-in Thursday night and ordered some food. When they got their order, police said the family's 11-year-old daughter unwrapped her four-year-old brother's burger and found a pill in the wrapping.

Police say the girl initially mistook the pill for candy, but her parents suspected something worse. The family then drove to the Taylor police station, where officers said a field test determined the pill was ecstasy.
The Taylor Police Department reported that a family went to the Sonic Drive-in Thursday night and ordered some food. When they got their order, police said the family's 11-year-old daughter unwrapped her four-year-old brother's burger and found a pill in the wrapping.
Police say the girl initially mistook the pill for candy, but her parents suspected something worse. The family then drove to the Taylor police station, where officers said a field test determined the pill was ecstasy.
***
Yes Morons, there is a Santa Claus. Actually several of them. Tonight's Feel Good Story of The Day.

aterford Township — The skies over Oakland County were busy Saturday with an estimated 250 flights by aircraft of all sizes taking off with gifts for foster children across Michigan.

It's called Operation Good Cheer, a unique charitable effort in its 48th year sponsored by the nonprofit Child and Family Services of Michigan.

Since 1971, more than 50,000 children — from infants to adults with disabilities — have received holiday presents with the help of 15,000 volunteers, including 250 pilots donating their time and aircraft to the effort. This year, they planned to reach 6,671 kids.
***

Tonight's ONT has been brought to you by The Ultimate Training Manual ;)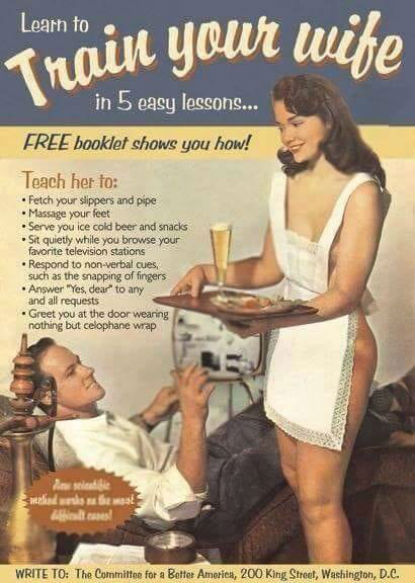 Notice: Posted with permission by the Ace Media Empire and AceCorp, LLC. Sammiches, toasted whole wheat, lightly buttered with roast beef appreciated.

&
&topic=world_news">

posted by Misanthropic Humanitarian at
10:04 PM
|
Access Comments