« EMT 12/02/18
|
Main
|
Hope For Alzheimers On The Horizon? Maybe! »
December 02, 2018
Sunday Morning Book Thread 12-02-2018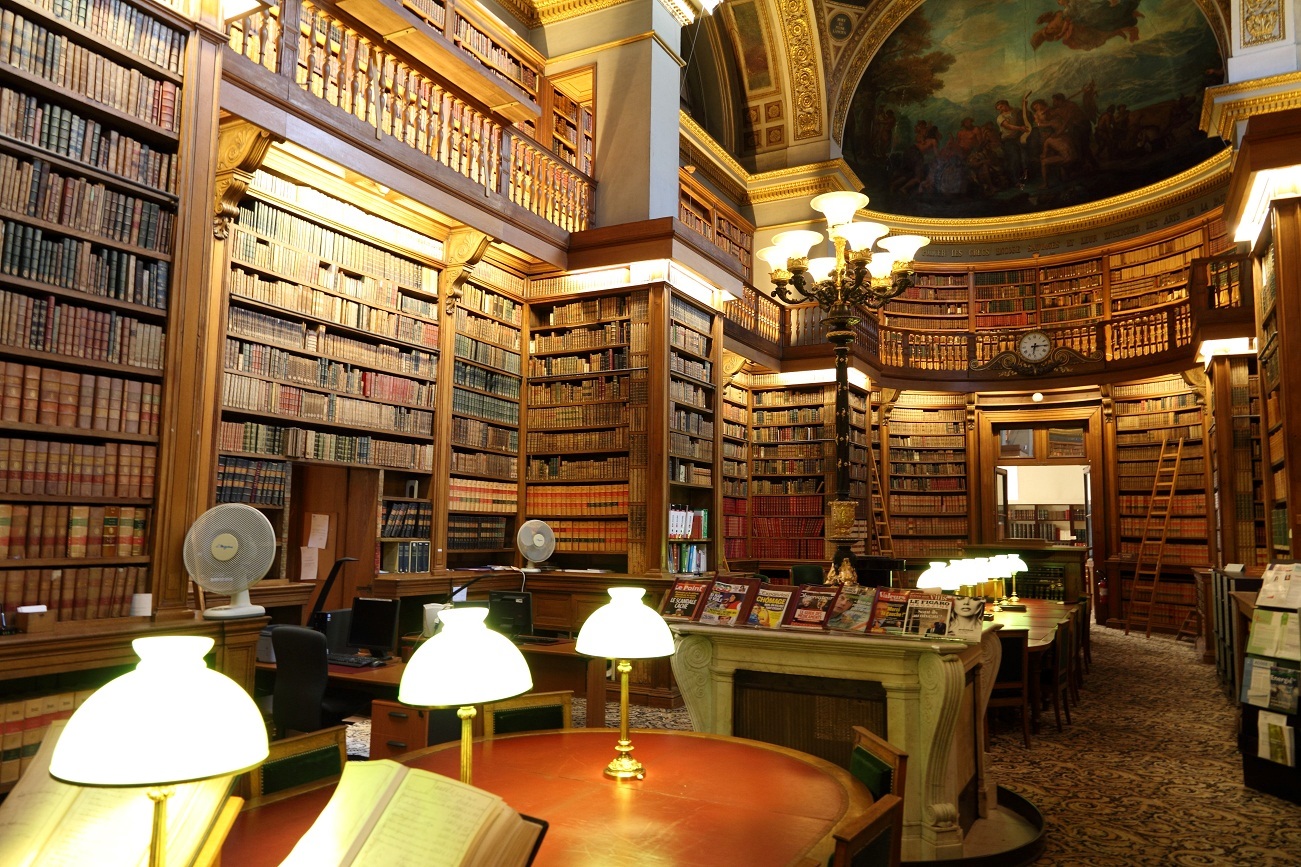 Bibliothèque de l'Assemblée Nationale, Paris


Good morning to all you 'rons, 'ettes, lurkers, and lurkettes, wine moms, frat bros, and everybody who's holding your beer. Welcome once again to the stately, prestigious, internationally acclaimed and high-class Sunday Morning Book Thread, a weekly compendium of reviews, observations, and a continuing conversation on books, reading, and publishing by escaped oafs who follow words with their fingers and whose lips move as they read. Unlike other AoSHQ comment threads, the Sunday Morning Book Thread is so hoity-toity, pants are required. Even if it's these pants, which do not exactly strike fear into the hearts of our enemies, who are only in danger of dying of laughter.


Bookshelf Inserts
I thought these little wooden bookshelf inserts are clever:
Japanese artist Monde has created a beautiful series of woodworks complete with a light switch! The Tokyo-based artist built and designed intricate, wooden bookshelf inserts that are like miniature dioramas of narrow alleyways you might find in the streets of Tokyo.
I wonder if they have miniature thugs who will jump out and mug any unsuspecting mice who happen to be passing by.

It Pays To Increase Your Word Power®
Inanition: exhaustion caused by lack of nourishment.
Usage: Similar to eating celery, activities such as watching CNN, reading the NY Times, or spending hours and hours on social media is an exercise in mental inanition.
(h/t KT)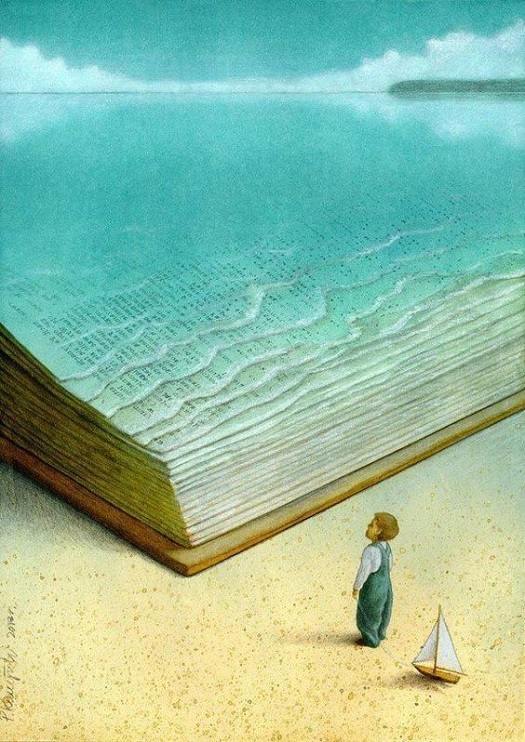 Tom Swift
Last week, moron author naturalfake put in a good word for the old "Tom Swift":
Holy Cow! I loved the Tom Swift series when a wee lad.

I must've read every one of them at that time.

They were definitely optimistic, and the idea of a single scientist/inventor making a huge difference for the betterment of the world seemed a real possibility with the last century or so as an example.

Plus, they weren't so far out that they seemed impossible for a boy genius to invent.

...TS was an inventor and boy genius, who provided new inventions and got into cool adventures mostly from lunkheads or rivals trying to steal or cripple his inventions.

Posted by: naturalfake at November 25, 2018 09:48 AM (CRRq9)
The history of the Tom Swift books is a bit complicated. There are actually 5 distinct series within the main series with a sixth scheduled to begin publication in 2019. No word yet on whether Tom is going to tackle global warming, global cooling, misogyny in the STEM fields, or whether he will be recast as a gay tranny midget with herpes.
The writing style of the early books gave rise to the the Tom Swifty, a type of pun in which a quoted sentence is linked by a pun to the manner in which it is attributed. For example, "That HCl stuff is pretty corrosive," said Tom acidly. Yeah, I know it's not very good. Here are some better ones from the wiki page:
"That's the last time I'll stick my arm in a lion's mouth," the lion-tamer said off-handedly.

"We could have made a fortune canning pineapples," Tom groaned dolefully.

"I wonder if this radium is radioactive?" asked Marie curiously.

"I have no flowers," Tom said lackadaisically.

"They had to amputate them both at the ankles," said Tom defeatedly.
Waiting for Muldoon in 3.. 2.. 1...
Back in the day, my brother and I would make up our own titles for Tom Swift Books. Like "Tom Swift and His Electric Roach Clip." Or "Tom Swift and His Atomic Hookah." Yeah, this was the early 70s and marijuana was a thing, so, you know...
You can purchase Kindle Editions of the Tom Swift books quite inexpensively. For example, The Tom Swift MEGAPACK® reprints 25 titles such as "Tom Swift and His Submarine Boat", "Tom Swift and His Electric Rifle", "Tom Swift and His Wizard Camera", "Tom Swift and His Big Tunnel" and "Tom Swift and His Giant Cannon", all for only 55 cents.

Books By Morons
[Some of you might recognize this next pimpage as a repeat from last week. Which is my bad, I forgot to include it and ended up making it a late update. So I thought I'd give it a boost one more time. My apologies to the author.]
Moron author Francis Porretto has just released the sequel to Innocents, an exporation of both the good and the unspeakable evil that come from genetic engineering and zygotic microsurgery.
Experiences continues these topics:
A neurophysiologist develops a technique for altering human desires...

A college strictly for futanari finds its protective obscurity threatened...

A romance novelist becomes the emotional target of a young transwoman...

A young American genius unknowingly courts a futanari from distant China...

A Japanese sex slaver whose business was destroyed by an American security company seeks vengeance...

Once again, Father Raymond Altomare, pastor of Onteora County, has his hands full.
The first novel is NC-17 and this new one appears to be even more so. Not for the faint of heart. Note: If you don't know what 'futanari' is, you'd best not bing it. Especially not images. I'm embarrassed that I can tell you this.
___________
Moron author Max Cossack e-mailed to tell me of his wife's new book:
Under the name "Ammo Grrrll," Susan Vass writes a weekly Friday column on PowerLineBlog.com. The column is called "Notes from the Ammo Line." She's just put out a new book which is a collection of the first year's columns.
The Amazon blurb for this book is spectacularly useless. I got a much better feel for it from Susan's author page:
Susan Vass was a standup comedian for over 30 years, logging several thousand performances from coast to coast. In 2010, when she retired, she and her husband, novelist Max Cossack, moved from Minnesota to Arizona where she took up walking in shorts outdoors in January and target shooting in the desert with a variety of pistols. Because of the vast number of hours spent in ammo lines waiting for scarce ammo during that period, Susan acquired the nickname Ammo Grrrll.

She approached a friend who co-owned a very popular center-right political commentary site called Power Line to see if they would like a regular guest columnist to write a humor column touching on politics, guns, marriage, popular culture, and American life. They did. And she did. Ammo Grrrll has been writing a Friday column weekly for nearly five years.
Ammo Grrrll Hits The Target: A Humorist's Friday Columns From Power Line (Volume 1) contains her columns from 2014-2015 and the Kindle edition is $9.99.
___________

Don't forget the AoSHQ reading group on Goodreads. It's meant to support horde writers and to talk about the great books that come up on the book thread. It's called AoSHQ Moron Horde and the link to it is here: https://www.goodreads.com/group/show/175335-aoshq-moron-horde.
___________
So that's all for this week. As always, book thread tips, suggestions, bribes, insults, threats, ugly pants pics and moron library submissions may be sent to OregonMuse, Proprietor, AoSHQ Book Thread, at the book thread e-mail address: aoshqbookthread, followed by the 'at' sign, and then 'G' mail, and then dot cee oh emm.
What have you all been reading this week? Hopefully something good, because, as you all know, life is too short to be reading lousy books.


posted by OregonMuse at
09:40 AM
|
Access Comments