« CNN's Ground-Troop Allies, Antifa, Arrested for Beating, Macing, and Robbing Marine Reservists
|
Main
|
The Morning Report - 11/29/18 »
November 28, 2018
Wednesday Overnight Open Thread (11/28/18 )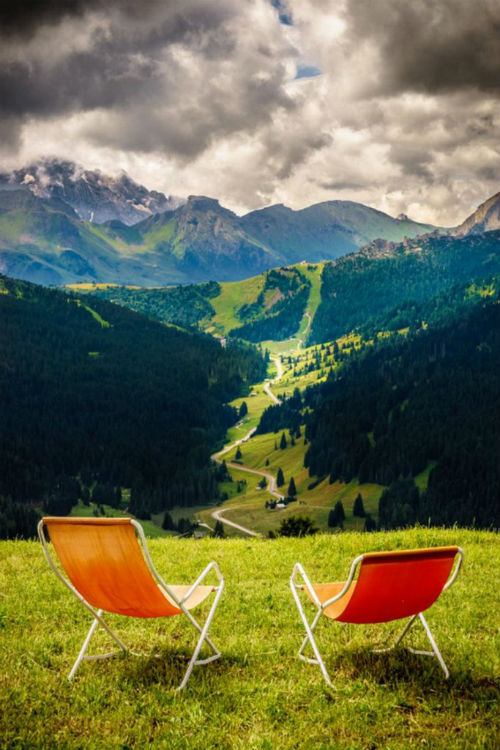 (You. Me. And The ONT.)
***
The Quotes of The Day

Quote I

In the last five years, gender ideology has overtaken every major public institution in our society from mass and social media, to public and private education from pre-school forward, to professional medicine and psychiatry, and increasingly, law. It has essentially become America's government-sponsored religion. Drs. Michelle Cretella and Felipe E. Vizcarrondo

Quote II

There will be consequences. Twitter's ban of Kelly prompted Instapundit, Glenn Reynolds, to quit the platform in disgust. I suspect he wasn't the first. And I know Jesse will not be the last. That's because Jack Dorsey is allowed to lie, and those who push the Trans agenda are allowed to lie, and if you push back against them with the truth, you eventually find you have no place on Twitter. That's a line of delineation that in the past put you in the same category as people who were truly abusive rabble rousers. In the near future, it may just mean that you're one of those infuriating people who still insist there are four lights. Ben Domenech

Quote III

Also, dead trees store carbon for decades. As they decompose, much of their carbon returns to the soil, where it is held for thousands of years. In a large-scale removal, all that carbon is disturbed." Perhaps Sierra Club environmental sensitivity is well-meant, but such orthodoxy ensures that the summer and autumn air that 40 million residents breathe, along with the lives of thousands living in the mountains, become secondary concerns to beetles and woodpeckers.Victor Davis Hanson

Quote IV

Stop the pain. Stop the violence. Stop the homogenous assessment. See me for my actions not my body. I am an experience. I am intentions. I am an awareness. Not simply flesh." Rain Dove Dubilewski
***

Civil forfeitures have been around for quite some time. In this instance did an Indiana forfeiture go too far? The SCOTUS will decide if it did.

An Indiana man has gone all the way to the Supreme Court to recover his expensive Land Rover after he was convicted of selling heroin to undercover police officers, claiming the seizure of his vehicle was "excessive."

Tyson Timbs, 37, was sentenced to a year of home detention and five years of probation in 2015 after he pleaded guilty to the charges. But his 2012 Land Rover LR2, which he used to transport the heroin, was also seized, prompting a years-long legal battle to recover it.

On Wednesday, the fate of his vehicle will be the subject of the Supreme Court, where his legal team will urge the court to decide that the U.S. Constitution's Eighth Amendment prohibiting "excessive fines" also applies to states. Under Indiana law, the maximum fine for Timbs' crime was $10,000, which is well below the value of the vehicle.
***

If Hillary 'Nacho Your President' was president, would you get a judge who supports dwarf tossing?

Seven years ago Neomi Rao, President Donald Trump's pick to replace now-Justice Brett Kavanaugh on the U.S. Court of Appeals for the District of Columbia Circuit, defended the concept of "dwarf tossing"—wherein someone with dwarfism voluntarily allows himself to be thrown, while wearing protective gear, onto a padded surface. While invoking the example was no doubt provocative, Rao's larger point dealt not with the sport itself but with the dignity inherent to making consensual arrangements.
***

My, how times have changed. Do you remember when parents were allowed to parent?

Anytime you hear the words "for the safety of our precious children," grab your little ones and run. Someone who thinks he cares more about your kids than you do is about to make you grovel. If he's from the government, run faster.

Chicago mom Kim Brooks learned that lesson a few years back when she was hurrying to get everything ready for a plane trip home from visiting her parents in Virginia. Brooks knew that if her son didn't have a set of headphones, it would be a miserable flight for him (and anyone seated near them, I would guess), so she drove to the store to buy a pair. When the boy said he didn't want to come in with her, she made the kind of split-second decision all parents will have to make a thousand times before their kids leave the nest: "What makes the most sense for my family, right here, right now?" She decided to let him wait in the car, playing on an iPad, with the windows cracked open on a mild day.

My parents were loving parents. In today's society they would probably be serving 15-20 years.
***

You can pair wine with foods. But can you pair wine with Metallica? That is doubtful when you can 10 WAYS TO PAIR METALLICA'S BLACKENED WHISKEY WITH EACH OF THEIR ALBUMS

As Mark Twain once said, "Too much of anything is bad, but too much good whiskey is barely enough." The same can be said of Metallica's music: while some bands' catalogs leave you worn out, the thrash titans' albums only make you want more every time you listen to them.

It's unsurprising, then, that Metallica's new Blackened whiskey reflects its sponsors. Crafted by whiskey legend Dave Pickerell (former master distiller for both Makers Mark and Whistle Pig who, sadly, only very recently passed away), and blasted with "black noise" via Metallica's music while aging in black brandy barrels, Blackened is a delicious American blend that will no doubt have drinkers begging for an encore: It's rich and spicy, with intoxicating notes of toffee, vanilla, and dried apricot on the nose (and thankfully, nothing like the aroma of a sweaty metal band after a two-hour performance, as we'd feared).
***

Depending on your belief sets, the world has been around thousands to millions of years. Human problems? The right solution hasn't been attempted yet.

Let's face it, our world is full of major human problems. Even very wealthy modern America has its share of these major human problems: poverty, drug addiction, homelessness, unaffordable health care, unaffordable housing, unaffordable education, and you could go on and on.

Now, how to address these problems? You could try this: Take a some of our very brightest thinkers. Send them to some top Ivy League or equivalent schools to get the very best educations. Then turn them loose into the policy arena, full of moral righteousness and energy and a burning passion to fix the world. And what will emerge? Remarkably, in every case you can find, what will emerge will be the exact same thing: a proposal for some new government "program" and spending that supposedly will fix whatever problem the particular guru may focus on at the moment.
***

Time for the most recent Craigslist Kicker............Manitowoc Minute style.

***

Tonight's deep thought..................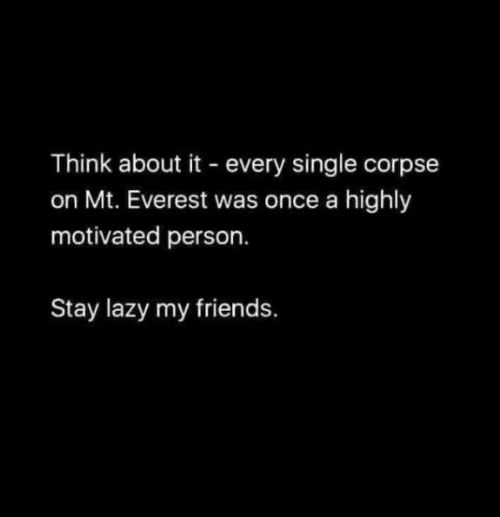 ***

Mmmmm good is in deep trouble.
At the risk of putting a major damper on your holiday spirit, I'm here with news on the seemingly devastating state of things over at Campbell's Soup. According to the New York Times, not only is the company billions of dollars in debt, but it's also reportedly refusing help from a hedge fund hoping to overtake majority share in Campbell's to turn things around.

Last quarter alone, "earnings were down 50% ... soup sales have been eroding and the company's chief executive, Denise Morrison, stepped down under pressure in May," the Times explains. Attempts at salvaging things with new acquisitions left the company "billions in debt."
***

Amazon confirms it's working on a project to mine patient records and more accurately diagnose diseases.

Amazon confirmed on Tuesday that it's launched a project to mine data from electronic medical records, as the company pushes deeper into the health-care market.

Coinciding with the Amazon Web Services re:Invent conference in Las Vegas this week, the company introduced Amazon Comprehend Medical, which "allows developers to process unstructured medical text and identify information such as patient diagnosis, treatments, dosages, symptoms and signs, and more," according to a blog post.

Amazon with your medical records? That is disconcerting.
***
Talk about a hot party. h/t Hank Curmudgeon
***
The ONT Musical Interlude
November 28, 1929, Born on this day, Berry Gordy, founder of Motown Records. In 1957 Jackie Wilson recorded 'Reet Petite', a song Gordy had co-written with his sister Gwen and writer-producer Billy Davis. Wilson recorded six more songs co-written by Gordy over the next two years, including 'Lonely Teardrops'. Gordy reinvested the profits from his songwriting success into producing. In 1957, he discovered the Miracles (originally known as the Matadors) and began building a portfolio of successful artists. Over the next decade, he signed such artists as The Supremes, Marvin Gaye, The Temptations, The Four Tops, Gladys Knight & The Pips, Stevie Wonder and the Jackson 5. via thisdayinmusic.com
*
November 28, 1943, Born on this day, Randy Newman, singer, songwriter, Composer of 'Mama Told Me Not To Come', 'Simon Smith And The Amazing Dancing Bear', 1977 US No.2 single 'Short People.' Film soundtracks including 'Ragtime.' Once hailed as the greatest songwriter alive by Paul McCartney. Since the 1980s, Newman has worked mostly as a film composer, his film scores include Ragtime, Toy Story; A Bug's Life; Toy Story 2; Monsters, Inc.; Cars; Toy Story 3; and Monsters University. via thisdayinmusic.com
***

In situations like this the internet is a useful tool. Why we hate the media.
***

What happens in Florida, doesn't stay in Florida. Genius Award Winning Couple.
The couple that makes bail together..............
***

Medication break through with FDA approval. Tonight's Feel Good Story of The Day.

The FDA has just approved a first-of-its-kind drug that can target and treat over a dozen different kinds of cancers based on a common gene, rather than its location in the body.

Larotrectinib is an oral drug that received accelerated breakthrough status after it displayed remarkable success in treating adult and pediatric cancers that currently have no satisfactory alternative treatments or have progressed following treatment.

This is the second ever FDA-approved drug that treats cancers based on a certain genetic trait, regardless of the patient's age or cancer type, and it is the first drug to ever treat cancers that contain the specific NTRK gene that is present in several common forms of adult cancer and many forms of rare pediatric cancers.
***
Tonight's ONT has been brought to you by Control.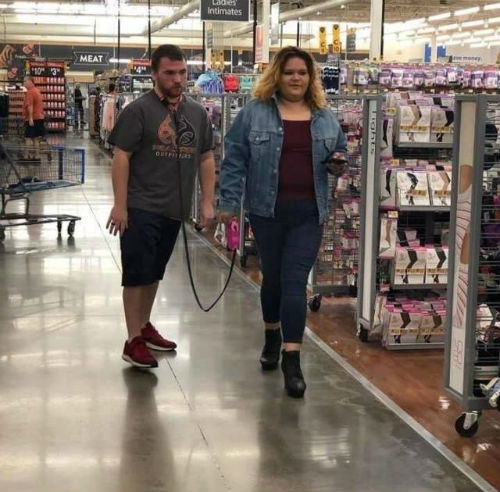 Notice: Posted with permission by The Ace Media Empire and AceCorp, LLC. Silver linings are overrated.
&topic=world_news">

posted by Misanthropic Humanitarian at
10:03 PM
|
Access Comments