« EMT 11/25/18
|
Main
|
Dropping Out Of College...Or For Real Efficiency...Don't Go! »
November 25, 2018
Sunday Morning Book Thread 11-25-2018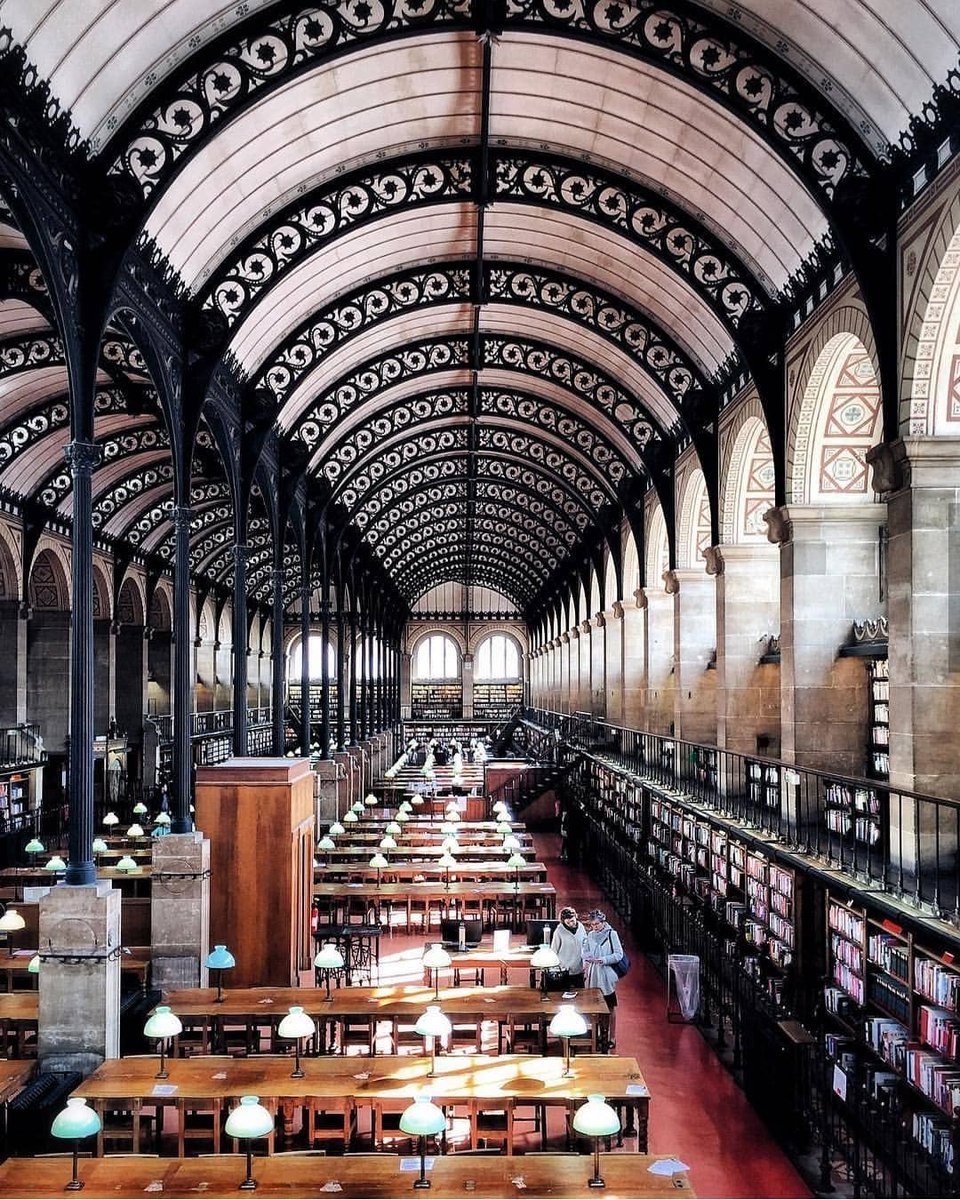 Bibliothèque Sainte-Geneviève, Paris


Good morning to all you 'rons, 'ettes, lurkers, and lurkettes, wine moms, frat bros, and everybody who's holding your beer. Welcome once again to the stately, prestigious, internationally acclaimed and high-class Sunday Morning Book Thread, a weekly compendium of reviews, observations, and a continuing conversation on books, reading, and publishing by people who follow words with their fingers and whose lips move as they read. Unlike other AoSHQ comment threads, the Sunday Morning Book Thread is so hoity-toity, pants are required. Even if it's these pants, which have the worst case of VPL (visible panty line) you'll ever see.

It Pays To Increase Your Word Power®
A BIBLIOPHAGIST is a devourer of books.
Usage: I was diagnosed with bibliophagy at a young age and the doctor said the bad news was that it was incurable and would only get worse. I said, "so what's the bad news you were talking about?"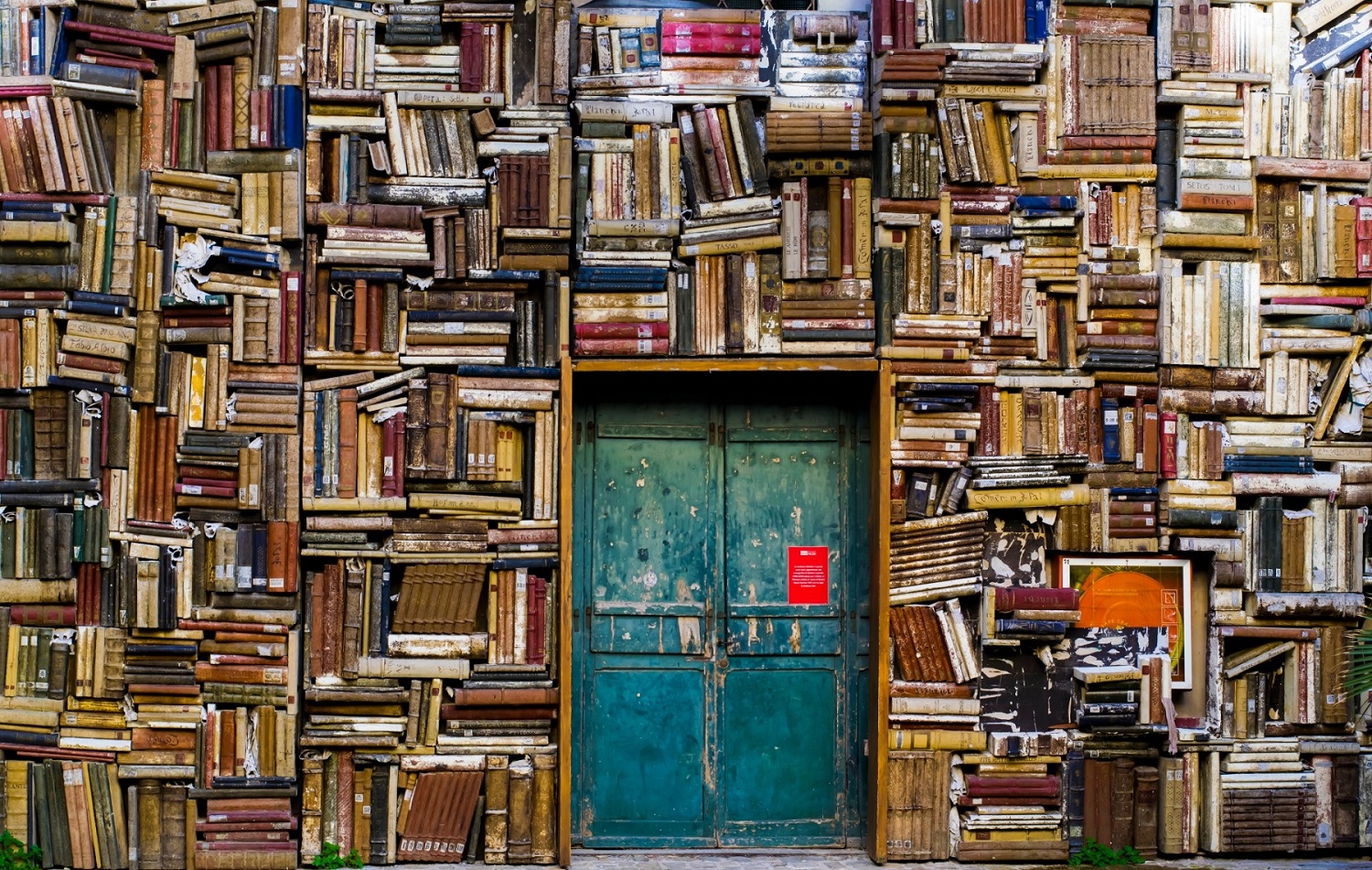 Dream of the Bibliophagist

Throwback
Last week's book pic sparked some discussion, including this:
As mentioned earlier, the image is found online with the caption "The cemetery of forgotten books." Searching for more on that led to an article on a Spanish author named Carlos Ruiz Zafon who's writing the fourth in a "Cemetery of forgotten books" series.

That UK Independent article headline is "Writer Carlos Ruiz Zafón says technophile society will stunt young minds" and he's turned down numerous offers to have his books turned into Hollywood films despite living in L.A. part of the year:
https://preview.tinyurl.com/yd3ecn9h
Sounds like he'd fit right in here ...

Posted by: ShainS - Kavanaugh Shitshow Survivor at November 18, 2018 12:21 PM (WqPYg)
Reading this reminded me of another throwback character, Calvin and Hobbes cartoonist Bill Watterson who refused to allow C&H merchandise to be licensed (so if you've ever seen a C&H t-shirt or sticker or poster, or the like, it's pirate merchandise), and thus forfeiting millions of dollars of annual income. I've got to admire the guy, I don't think I could withstand that sort of temptation.
Anyway, I've never heard of this Zafón fellow, probably because he has never permitted his books have never been made into movies or TV series:
Best-selling author Carlos Ruiz Zafón says young people are "being turned into compliant customers" of big technology companies rather than citizens and says that artists must work harder than ever to capture the imagination.

The writer of The Shadow of the Wind, which has sold almost 1.7 million copies in the UK and 20 million worldwide, says he has a "disturbing vision" of the future where "the only thing people stand in line for is to buy an iPhone, and not to listen to Mozart".

Ruiz Zafón also revealed that he has turned down numerous offers to turn his Cemetery of Forgotten Books series into Hollywood films, despite being based part of the year in Los Angeles.
The first of Zafón's 'Cemetery of Forgotten Books' series is The Shadow of the Wind:
Barcelona, 1945: A city slowly heals in the aftermath of the Spanish Civil War. Daniel, an antiquarian book dealer's son who mourns the loss of his mother, finds solace in what he finds in the "cemetery of lost books," a mysterious book entitled The Shadow of the Wind, by one Julián Carax. But when he sets out to find the author's other works, he makes a shocking discovery: someone has been systematically destroying every copy of every book Carax has written. In fact, Daniel may have the last of Carax's books in existence. Soon Daniel's seemingly innocent quest opens a door into one of Barcelona's darkest secrets--an epic story of murder, madness, and doomed love.
Zafón argues that "nothing tells a story with the richness, wonder and complexity that a novel does, if it is done right." Unless the author is Philip K. Dick, in which case the movie version will always be better.
___________
Moron Recommendation
Moron author A.H. Lloyd recommends the auobiographical Radical Son: A Generational Oddysey by David Horowitz. This is not a new book. In fact, it was written over 20 years ago, but Lloyd says,
...one thing I think is critical to emphasize is that everything we are seeing about the left going nuts was known to Horowitz and pointed out in 1997 when he published the book. It's all in there, even the recent Never Trump meltdown.
Horowitz first showed that
...the left was NEVER about racial integration from the get-go, that was just a stalking horse to distract attention from the Soviet Union's own atrocities. Any time a critic pointed out the Gulag, leftists could say "Jim Crow" and it was treated as a wash.
And not just this issue. They don't really care about minority rights, women's rights, gay rights, tranny rights, global warming, ending 'rape culture', etc. in themselves, but only as a club they can use to wield against their political enemies (normal Americans) and to attain power for themselves and their allies. Once I understood this, everything they did became obvious.
___________
Also, for non-fiction, try Naill Ferguson's Empire: The Rise and Demise of the British World Order and the Lessons for Global Power. As even-handed as you can get today.

Posted by: NaCly Dog at November 18, 2018 01:02 PM (hyuyC)
Empire: The Rise and Demise of the British World Order and the Lessons for Global Power by Niall Ferguson, a British historian who
boldly recasts the British Empire as one of the world's greatest modernizing forces. An important new work of synthesis and revision, Empire argues that the world we know today is in large measure the product of Britain's Age of Empire. The spread of capitalism, the communications revolution, the notion of humanitarianism, and the institutions of parliamentary democracy -- all these can be traced back to the extraordinary expansion of Britain's economy, population, and culture from the seventeenth century until the mid-twentieth.
I don't know if Niall gets into this, but I would guess that the main reason for all of this wonderfulness was because it was an empire built and maintained by Christian white guys. Not that everything they did was right, or just, or even fair, far from it, but compared with earlier empires, it was remarkably beneficial. i.e. earlier empires made slaves out of their enemies, but the British rulers abolished slavery within their borders. The chief problem with western civilization is that there needs to be more of it.

[Update] Sorry, I left this one out:
Books By Morons
Moron author Francis Porretto has just released the sequel to Innocents, an exporation of both the good and the unspeakable evil that come from genetic engineering and zygotic microsurgery.
Experiences continues these topics:
A neurophysiologist develops a technique for altering human desires...

A college strictly for futanari finds its protective obscurity threatened...

A romance novelist becomes the emotional target of a young transwoman...

A young American genius unknowingly courts a futanari from distant China...

A Japanese sex slaver whose business was destroyed by an American security company seeks vengeance...

Once again, Father Raymond Altomare, pastor of Onteora County, has his hands full.
The first novel is NC-17 and this new one appears to be even more so. Not for the faint of heart. Note: If you don't know what 'futanari' is, you'd best not bing it. Especially not images.
Apologies to Francis for originally leaving this out.

What I'm Reading
Started reading Ship of Fools by Tucker Carlson, as recommended by numerous morons. Subtitled 'How a Selfish Ruling Class Is Bringing America to the Brink of Revolution', the main theme appears to be that the elites of the two main political parties, which used to be in opposition to each other, have gradually merged into one solid entity. This should come us no surprise to us, as ace has been hammering on this point with great gusto for months now.
This comment, pulled from my "Best AoSHQ Comments" file I keep on my hard drive, is pitch perfect in this regard:
There's a club. We're not members. They make the decisions. We live with the decisions that are made. It's as if they are an incestuous nest of rat-spiders who spin a web, and we're all caught in it.

Posted by: grammie winger, watching the fig tree at October 23, 2015 09:03 AM (dFi94)
You know who's also not a member of the Incestuous Rat-Spider Club? Donald Trump.

___________
Don't forget the AoSHQ reading group on Goodreads. It's meant to support horde writers and to talk about the great books that come up on the book thread. It's called AoSHQ Moron Horde and the link to it is here: https://www.goodreads.com/group/show/175335-aoshq-moron-horde.
___________
So that's all for this week. As always, book thread tips, suggestions, bribes, insults, threats, ugly pants pics and moron library submissions may be sent to OregonMuse, Proprietor, AoSHQ Book Thread, at the book thread e-mail address: aoshqbookthread, followed by the 'at' sign, and then 'G' mail, and then dot cee oh emm.
What have you all been reading this week? Hopefully something good, because, as you all know, life is too short to be reading lousy books.


posted by OregonMuse at
09:00 AM
|
Access Comments