« Saturday Evening Movie Thread 09-15-2018 [Hosted By: Moviegique]
|
Main
|
EMT 11/25/18 »
November 24, 2018
Saturday Overnight Open Thread (11/24/18)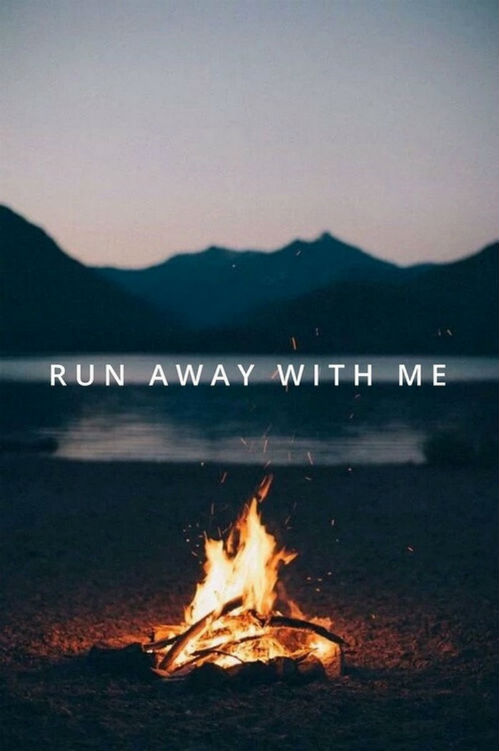 (Or at least with The ONT)
The Saturday Night Joke

An elderly couple, who were both widowed, had been going out with each other for a long time. Urged on by their friends, they decided it was finally time to get married. Before the wedding, they went out to dinner and had a long conversation regarding how their marriage might work. They discussed finances, living arrangements and so on.

Finally, the old gentleman decided it was time to broach the subject of their physical relationship.

'How do you feel about sex?' he asked, rather tentatively.

'I would like it infrequently' she replied.


The old gentleman sat quietly for a moment, leaned over towards her and whispered - 'Is that one word or two?'
h/t Laurie
***
What keeps you up at night? Bills? Teenage daughter out on a date? Zombies? Well if it is Zombies, fall back to sleep the US Military will keep you safe.



Are we properly prepared for the zombie apocalypse? OK, you're thinking that's just science fiction. It could never happen, so why bother getting ready? But after watching some of the frenzied television coverage of this week's sudden snowstorm that paralyzed the Eastern Seaboard, I'm not so sure. Reporters kept asking each other, in all solemn gravity, who's to blame for the fact that cities and states were so poorly prepared.

The usual academic wisdom is that if we prepare for every low-probability event, we'll bankrupt ourselves. Only hindsight bias insists that the signs of every unlikely catastrophe were always there. But it's a hindsight bias to which we cling, venting our fury at those who didn't put the clues together. So in the highly unlikely event that the zombie apocalypse happens, journalists and commentators, from their fortified redoubts, will certainly be demanding to know why nobody planned for this eventuality.


Happily, we have an answer: The U.S. military is on the case.

Seriously.

Well, sort of seriously.

On the website of the U.S. Strategic Command, you can find CONPLAN 8888-11, a detailed plan for "counter-zombie dominance" prepared by a group of junior officers as part of a training exercise. The document, which came to public attention a few years ago, is festooned with disclaimers, including a large red box on the first page informing readers that the assignment was based on a "completely fictitious scenario" — but presumably the disclaimers would themselves be disclaimed in any congressional hearing attempting to fix blame in the event of an actual zombie invasion. So let's spend a few minutes taking CONPLAN 8888-11 more or less seriously.
***

There are 3-D parts being printed from Moon dust.

Working with an Australian company called Lithoz, the ESA 3D-printed a sample of various parts using a light-sensitive binding agent mixed with the regolith—which itself is made of silicon, aluminum, calcium, and iron oxides that have been ground to a very fine dust. Instead of heating the mixture, extruding it like hot glue, and they letting it cool and harden, the 3D-printing technique used here instead lays down very thin layers of the regolith mixture, which are exposed to light, causing the binding agent to solidify.
***

The family has left. You're down to the last piece of pie. The frig still has leftovers you don't want to eat. It's time to start thinking about Christmas and when to buy that tree.

Hidden Springs Tree Farm, a family-owned outfit in Atascadero, California, is an idyllic place to pick up a Christmas tree. There are thousands of options to choose from, each of them sturdy, sustainable, and organic (because, trees). The scenic backdrop makes for a great Instagram photo, and perhaps most important: They serve customers free hot apple cider.

Olivia Dobbs—the assistant manager and granddaughter of the Hidden Springs founders Fred and Wanda Frank—says operations like her family's have seen a resurgence of interest in recent years, especially among customers looking to recreate the choose-and-cut Christmas-tree experience they grew up with. Prices are on the rise
***

Lutheran pot-luck dinners may never be the same.

Your body is probably still digesting yesterday's fantastic feast (and bracing for leftovers) but it's already time to start planning next year's Thanksgiving dinner, and now that Kraft Foods has seemingly done the impossible and invented edible slime, grandma's Jell-O salad will never be the same.

Edible slime? Isn't that what school hot lunch programs are known for? At least so I said in the 6th Grade and got into big trouble for it.
***
The ONT Musical Interlude
***
A couple of weeks ago our resident Foodie CBD had a story about some jerk tasting soup at a buffet. If that didn't turn your stomach in going out to eat this story probably will.

A burger joint in Honolulu has been forced to close its doors temporarily after two employees posted a video apparently showing them cooking a rat on the grill.

Teddy's Bigger Burgers, a Hawaii-based burger chain, announced that one of their locations was closed and the two employees were fired after the video surfaced on social media.
***

Group sex Soviet-style is getting together with some Polish friends who tell you what they saw in a Swedish porno movie. Or why sex is better under socialism than capitalism.

One of the most mercilessly mocked New York Times op-eds of recent memory was "Why Women Had Better Sex Under Socialism," a 2017 piece by Kristen R. Ghodsee. Undeterred by a flood of snarky Twitter commentary ("Before or after their husbands were sent to the Gulag?"), Ghodsee has now expanded her article into a short book with an almost identical title—it is now in the present tense, presumably for a more forward-looking approach.
***

Did Grandma's turkey suck this past Thursday? Don't blame Granny, it was Global Warming.

It wouldn't be Thanksgiving without a patriotic pinup. It also wouldn't be a modern Thanksgiving without someone complaining about "climate change"

Expert says climate change negatively affecting turkey meat quality

Gale Strasburg balks at the suggestion that he is trying to save Thanksgiving. He is a food scientist. He doesn't rescue holidays.

But he is trying to save the rest of us from a future of dry and stringy Thanksgiving turkeys.

Turkeys as it happens, are vulnerable to heat and cold. Exposure to extreme temperatures early in their development can create changes in the quality of their meat that last all the way to the dining room table.
***

A "Hunter" harvests the buck of a lifetime. He also wins the Genius Award

LAPEER COUNTY, MI - When you go on Facebook to brag about a "monster" 13-point buck you just bagged and share pictures to show your hunting prowess, you might want to make sure you have all your paperwork i
***

Tonight's ONT has been brought to you by Why?
***
Posted with permission by The Ace Media Empire, proud parent of AceCorp, LLC. Loose change, blueberry pies, 123 batteries and discarded jokes can be sent to petmorons at gmail dot com or the Twitter Thingy

***

&topic=world_news">

posted by Misanthropic Humanitarian at
09:32 PM
|
Access Comments