« Saturday Evening Movie Thread 11-10-2018 [Hosted By: Moviegique]
|
Main
|
EMT 11/11/18 »
November 10, 2018
Saturday Overnight Open Thread (11/10/18 )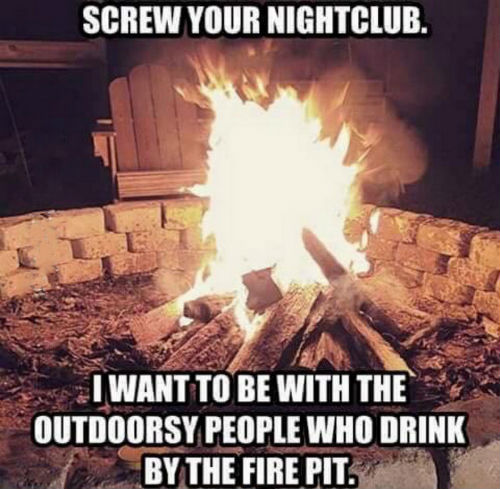 ***
The Saturday Night Joke

A successful rancher died and left everything to his devoted wife.

She was a very good-looking woman and determined to keep the ranch,but knew very little about ranching, so she decided to place an ad inthe newspaper for a ranch hand..

Two cowboys applied for the job. One was gay and the other a drunk. She thought long and hard about it, and when no one else applied she decided to hire the gay guy, figuring it would be safer to have him around the house than the drunk.

He proved to be a hard worker who put in long hours every day and knew a lot about ranching.
For weeks, the two of them worked, and the ranch was doing very well.

Then one day, the rancher's widow said to the hired hand, "You have done a really good job, and the ranch looks great. You should go into town and kick up your heels."

The hired hand readily agreed and went into town one Saturday night.

One o'clock came, however, and he didn't return.

Two o'clock and no hired hand.

Finally he returned around two-thirty, and upon entering the room, he found the rancher's widow sitting by the fireplace with a glass of wine, waiting for him.

She quietly called him over to her..

"Unbutton my blouse and take it off," she said.

Trembling, he did as she directed. "Now take off my boots."

He did as she asked, ever so slowly. "Now take off my socks."

He removed each gently and placed them neatly by her boots.

"Now take off my skirt."

He slowly unbuttoned it, constantly watching her eyes in the fire light.

"Now take off my bra.." Again, with trembling hands, he did as he was told and dropped it to the floor.

Then she looked at him and said,

"If you ever wear my clothes into town again, you're fired."
***
***

Hoo-rah, Happy Birthday US Marine Corps.
***

Sometimes revisiting things from one's childhood will bring a smile to one's face. One of the first television shows I just had to watch as a child.
***
'Inside The Yakuza, The 400-Year-Old Japanese Criminal Syndicate'

But that notion of the Yakuza gets it all wrong. The Yakuza were never just some Japanese version of the Mafia. They were something else altogether – a complex group of organizations, inexorably tied to 400 years of Japanese history.

The Yakuza, as it turns out, aren't what you think.
***

When it wants, our Federal Government is awesome. A special cell was responsible for bringing down Osama Bin Laden.

Do you know how many doors were there in the compound where al Qaeda leader Osama bin Laden was hiding in Abbottabad, Pakistan? How about the most likely weather forecast in early May? And there's a military academy nearby, do they have tanks? If so, how many?

Those are some of the decidedly unsexy but operationally critical questions that are generally left out of the Hollywood version of the most famous military operation in recent history. Luckily, before the real life mission to kill bin Laden on May 1, 2011 they were answered by a little-known group of intelligence officers and analysts called the "joint Abbottabad coordination cell.
***
Cat Scratch Fever
***
If you are in the first stages of planning that block party or soiree for your significant other some information you should have. The cost to book your favorite band.

Most of mine are somewhere in the afterlife.
***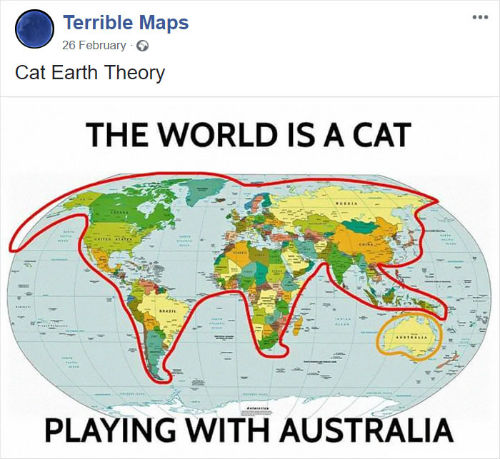 Terrible. Funny. Terribly funny maps.
***
The ONT Musical Interlude

No. No Status Quo tonight, but an evening with Frank Zappa.
Check in Next Saturday for the ONT Musical Interlude. Will it be Status Quo? Will it be Yoko? Could it be Tanya? Saturday same ONT channel same ONT time for the Musical Interlude.
***

Old news, but still fun........

***

A Go Fund Me campaign has been set up for this Dumb F*ck Genius Award Winner.

A Utah man has become the state's first recorded rabies death in nearly three-quarters of a century.

Gary Giles, 55, passed away on Sunday at the Intermountain Medical Center hospital in Murray, Utah, surrounded by his family, according to his obituary.

Gary likely contracted rabies from bats that he and his widow, Juanita Giles, would allow to land on their hands and lick them, and even walk around in their beds.
Wonder if 'ol Juanita has had her rabies and distemper shots?
***

Her face was bleeding and stuff. Bleeding is bad enough. Stuff? Genius Award Winner.

SARASOTA, Fla. – A brawl between two moms at a school bus stop landed both in the hospital. Both moms used a broken coffee mug as a weapon. Tuesday night, one of the moms spoke with WFTS.

Tiffani Cruz just got out of the hospital. Cruz defends why she smashed a coffee mug over the head of another mom.

"It was self-defense over an incident that made no sense," she said.
Florida, what an interesting state.
***

Tonight's ONT has been brought to you by Random Thoughts.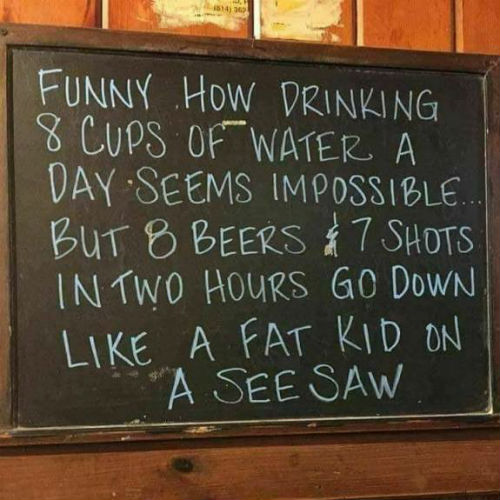 Notice: Posted with permission by the Ace Media Empire and AceCorp, LLC. and the International Brotherhood of ONT Musical Interluders.
Check in Next Saturday for the ONT Musical Interlude. Will it be Status Quo? Will it be Yoko? Could it be Tanya? Saturday same ONT channel same ONT time for the Musical Interlude.
***
Old news, but still fun........
&topic=world_news">

posted by Misanthropic Humanitarian at
09:31 PM
|
Access Comments