« CNN Maybe Missed a Few Key Details About the Synagogue Vandal
|
Main
|
The Morning Report - 11/6/18 »
November 05, 2018
Monday Overnight Open Thread (11/5/18 )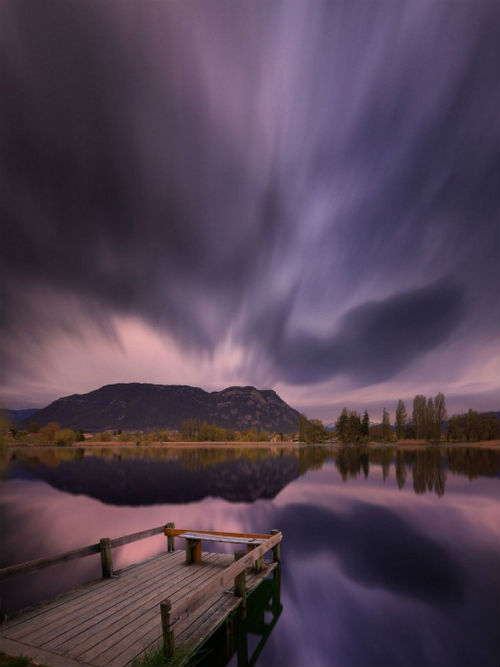 ***
The Quotes of The Day

Quote I

This warped ideological distribution among college administrators should give our students and their families pause. To students who are in their first semester at school, I urge you not to accept unthinkingly what your campus administrators are telling you. Their ideological imbalance, coupled with their agenda-setting power, threatens the free and open exchange of ideas, which is precisely what we need to protect in higher education in these politically polarized times. Professor Samuel Adams

Quote II

I don't regard Louis Farrakhan as an aberration or anything, I regard him as an outstanding human being who commands a following of individuals who are learned and articulate and he plays a big role in the lives of thousands and thousands and thousands and thousands of people. Illinois Democratic Representative Danny K. Davis
So where was your minister, priest, rabbi this past weekend?

Quote III

The elites and the political class "look at the populist movement as a bunch of racist, nativist, xenophobes," Bannon said. "Well it's not. They're the backbone of our country, the most decent people on earth. Here in Canada, you're built upon the same building blocks of the little guy, the little person, what do you call it, for the common good?" Steve Bannon

Quote IV

"Man, if he beats her… Jesus! Fucking John James. That would suck! Whew I don't think it's going to happen though," Brenda Battel, reporter with the Huron Daily Tribune in Bad Axe, Michigan
My guess? She just cemented a gig at MSNBC, because of course the media isn't biased.
***

Remember when SNL was funny? It has been decades.

Pete Davidson was sharing his thoughts on the 2018 congressional candidates during the show's "Weekend Update" when a photo of Crenshaw appeared on the screen.

"This guy is kind of cool, Dan Crenshaw," Davidson said. "You may be surprised to hear he's a congressional candidate for Texas and not a hit-man in a porno movie."

"I'm sorry, I know he lost his eye in war, or whatever," he continued, laughing.

The Left better drop the pretense of "we support our troops", the hell you do.
***
What ails you? 18 home remedies to cure what ails you.
***
Just a reminder in case you forgot there is an election tomorrow. Vote Republican Song by the adorable Deplorable Choir h/t mindful webworker
Catchy little tune.
***

Why apologize? They still want to destroy you and everything in your life.
I begin by noting that at present, as so often in the past, I'm sorry. Yes, I am very, very sorry. It was all my fault and I am sorry for it all.

I am sorry, as always, for what I said. It was thoughtless and rude. It wasn't really what I meant or felt in my heart. Many have taken my remarks to mean other than what I said. So true. Even I meant them to mean other than what they meant when I said them.

Well, the damage is done and I can't undo the past.
***

Once again, The ONT is looking out for you. Drink moar lambic beer.

Researchers in Belgium have identified an additional inoculation source -- the wooden casks or foeders -- for producing lambic beers. Traditional lambic beer production takes place through wort inoculation with environmental air and fermentation and maturation in wooden barrels. Up to now, these lambic barrels have only been examined with culture-dependent techniques, missing a part of the microorganisms present. The research is published in the journal Applied and Environmental Microbiology.
***

If you can't dazzle them with brilliance, just spew Bull Shit over and over and over again.

Perez: Democrats Have Never Hesitated to Take Action Against Those Accused of Sexual Misconduct

Mary Jo Kopechne would argue with you Mr. Perez, but she is dead at the hands of the Lion of The Senate.

Gerry Studds says thanks for the vote of confidence.
***

So if the temps continue to rise and the ice caps melt and the cities are under water why will these cities be over run by rats? The non-coastal residents can just use guns.

How about "rat explosion"?

As the climate warms, rats in New York, Philadelphia and Boston are breeding faster — and experts warn of a population explosion.

…

The physics of climate change doesn't have the same fear factor as the biology. Many living things are sensitive to small changes in temperature, so warming of 2 degrees Celsius will transform the flora and fauna that surround us in a big way. Other life forms are also very sensitive to moisture, and so populations will crash or explode as anthropogenic climate change continues to make wet areas more sodden and dry areas, more parched.
***

When the U.S.A. pulled out of the Paris Accords, the world as we knew it was going to come to an end. Not so fast "The Sky Is Falling Society".

The ozone layer that shields life from cancer-causing solar rays is slowly recovering, a UN study has revealed.

A hole in the ozone layer above Antarctica was first discovered in the 1980s as a result of harmful chemicals.

Severe bans on the manufacture of these products has seen the hole in the ozone recover at a rate of one to three per cent per decade.

This process reverses the damage done by years of dangerous depletion and is expected to be fully repaired by the 2060s, the study revealed.
***

The Thought Police caring and well intentioned left wants to protect you. Gun purchase background checks wanted to include Social Media.

If you're someone who occasionally pops off on Facebook, Twitter, Reddit or some other forum, this may give you pause . . .


Two New York lawmakers are working to draft a bill that would propose a social media check before a gun purchase.

But it's OK. They only want to look at the last three years of your online activity.

Brooklyn Borough President Eric Adams and state Sen. Kevin Palmer's proposal would allow authorities to review three years of social media history and one year of internet search history of any person seeking to purchase a firearm.
***
The ONT Musical Interlude
November 5, 1947, Born on this day, Peter Noone, singer with English beat rock band, Herman's Hermits who scored the 1964 UK No.1 single 'I'm Into Something Good' (cover of Earl-Jean's) and the 1965 US No.1 single 'Mrs Brown You've Got A Lovely Daughter'. via thisdayinmusic.com
**
November 5, 2003, Bobby Hatfield of The Righteous Brothers was found dead in hotel room in Michigan 30 minutes before he was due on stage, aged 63. The autopsy report from the Kalamazoo County Medical Examiner gave the opinion that Hatfield suffered a sudden, unexpected death due to acute cocaine toxicity. The Righteous Brothers had the 1965 UK & US No.1 single 'You've Lost That Lovin' Feelin', and the 1990 UK No.1 single 'Unchained Melody' first released in 1965. via thisdayinmusic.com
***

There is a difference between frugal and cheap. Genius Award Winner.

GREENVILLE, S.C. – A county prosecutor who had received death threats signed a gun out of the sheriff's evidence room only to have it stolen a month later.

Though the events happened in 2013, the gun never was recovered. And Walt Wilkins, 13th Judicial Circuit solicitor for Greenville and Pickens counties in South Carolina, is facing repercussions in his bid for re-election Tuesday.
***

We previously covered a Jimmy John's employee saving someone. Now, for every action.........Tonight's Feel Good Story of The Day.
The Jimmy John's delivery driver who went above and beyond the call of duty to help a fellow veteran in need has been rewarded for his kindness by the restaurant chain's CEO whom he's never met.

Jimmy John Liautaud, the founder of the sandwich empire, flew from Chicago to Columbus, Nebraska, so he could personally deliver a thank-you gift to Zach Hillmer after a wrong number—dialed out of desperation—became the perfectly right number
***
Tonight's ONT has been brought to you by Bad Jobs.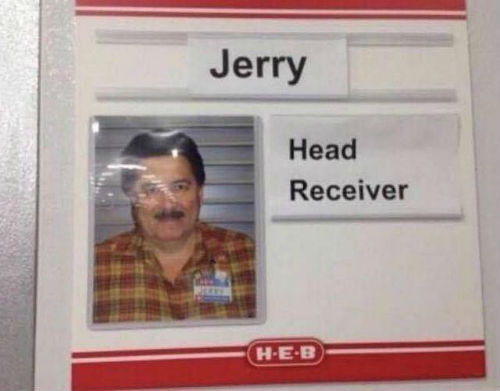 Notice: Posted with permission by the Ace Media Empire, AceCorp, LLC. ONT tips to petmorons at gmail dot com. IKEA, Home Depot & Menard's gift certificates to Ace.

posted by Misanthropic Humanitarian at
10:01 PM
|
Access Comments