« End of Day Links and Nonsense
|
Main
|
The Morning Report - 10/31/18 »
October 30, 2018
Tuesday Overnight Open Thread (10/30/18 )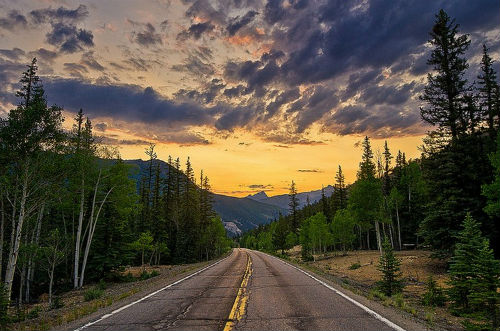 ***
The Quotes of The Day

Quote I

"Why is it always our people?" "Why us? Bork, Thomas, Alito, and now Kavanaugh. Why us? Because it's a noble cause in their eyes to destroy a conservative judicial candidate, and I hope it blows up in their face. I hope politically they pay a price for this … losing is not enough, they need to pay a price at the ballot box." Sen. Lindsey Graham (R-SC)

Quote II

"At the time that a law enforcement official has to go to a weapon, to a gun, to a baton, to a Taser, then they have already had to go too far. By their very presence, by the very trust that they inspire in community and society, they are supposed to be able to bring most situations to heel." Andrew Gillum, (D-FL)
***

When someone tells you to STFU: Perhaps you should listen!

Frustrated when his colleague kept on telling him the ending of books, a scientist in a remote outpost in Antarctica resorted to violence:

Sergey Savitsky, 55, and Oleg Beloguzov, 52, were avid readers to pass the lonely hours during four harsh years together. But Savitsky became angry after Beloguzov kept telling him the endings, it is alleged. The victim is now in intensive care after being flown from Russia's Bellingshausen research station on King George Island to Chile with a knife injury to his heart.
***

If you weren't aware, tomorrow is Halloween. If you're having a party, Here are some musical ideas for that party of yours.
***

Experts from the Religion of Pieces Peace to meet at a conference. How to do we prove that we are peaceful?

800 influential Islamic scholars from 120 countries to meet in order to establish that Islam is a religion of peace

Jihad Watch: If it really were a religion of peace, they wouldn't have to hold big conferences to prove it; it would be obvious to everyone
***
The Leftards enjoy preaching at us about measures that save lives, even if it saves just one life. Except when it comes to one sided firearm studies.

GVA defines gun incidents as all types of shootings, including officer involved, accidental, children shooting themselves, murders, armed robberies, mass shootings, home Invasions and drivebys.

"Only by being totally inclusionary in our definitions is our data accurate, allowing the researcher to decide which parts of the complete dataset they need for their work. Our goal is to provide a complete picture of impact," said the group in a statement on its website
...
...
...

But among the 2018 shooting incidents, only 1,478 cases, or 3.1% of the total, involved the defensive use of weapons.
***

What are the odds this deadbeat pays up? Slim to none is The ONT's guess.

Attorneys representing the interests of President Trump in the case of Gifford v. Trump previously won a dismissal of all claims against Mr. Trump. As a consequence the court ordered the plaintiff "Stormy Daniels" and her creepy porn lawyer, Michael Avenatti, to reimburse Donald Trump's legal team for all expenses incurred during their defense of the frivolous lawsuit.

The lawyers representing Mr. Trump filed a motion with the court and now submit a claim for $341,559.50 for legal costs incurred (full pdf below). The court will also likely impose monetary sanctions upon CPL Avenatti.
***

Tone deaf? Or just brazen? It really doesn't matter as the MSM continues its slide into the sewer. Choke it down voters. You must elect the democrat.

This year's U.S. Senate race presents the most depressing choice for New Jersey voters in a generation, with two awful candidates whose most convincing argument is that the other guy is unfit to serve.

But please, don't walk away. Being a patriotic American is not just about fighting enemies abroad or helping flood victims at home. It's about making our democracy work, even when pulling the lever brings no joy.

Why no joy? Because both candidates are slippery characters, even by Washington standards.
Choking and sexual misconduct allegations. Ha.
***
If we don't drown from melting glaciers we will eat the world to death.

A report by the World Wildlife Fund released today charges humanity with wiping out 60% of animal species since 1970 through reckless habitat destruction and "exploding human consumption."

The Living Planet Report is compiled for the WWF every two years with indicators from the Zoological Society of London, and tracks almost 17,000 populations of 4,000 vertebrate species to establish "trends in global biodiversity and the health of the planet." This year's report is one shocking statistic after another, including our role in the loss of 83% of freshwater wildlife since 1970, 20% of the Amazon, and half of the world's shallow-water corals.
***

It is about time that this fight be fought. Plans brewing to end birthright citizenship of illegal immigrant children.

In a report that essentially confirms some of the worst fears of American progressives, Axios said Tuesday that President Trump is planning to sign an executive order to end birthright citizenship for babies of non-citizens and unauthorized immigrants born on US soil...
It won't be easy. But, if not now, when?
***

From out of nowhere to why would would she lie. Follow the money. Always follow the money. If you can't take down a SCOTUS nomination might as well cash in.

When Judge Brett Kavanaugh's accuser came forward, Senate Democrats such as Kamala Harris and Dick Durbin falsely claimed that she had "nothing to gain" from making her accusations. Similarly, the Washington Post's Max Boot, who says "the Republican Party needs to be burned down" and that he wants "the Democrats to take over," peddled precisely the same refrain, falsely stating that the accuser had nothing to gain from her accusation.

But she obviously did have a great deal to gain from her accusation — over a million dollars. It is wise to be skeptical of accusations when the accuser may have a powerful motive to lie.
***
The ONT Musical Interlude

Hodge Podge evening. Enjoy!!!
**
***
There has to be an easier way to start a fire. But, then again this is the Genius Award Winner.

A 12-year-old boy urinated on an electrical outlet Friday morning at Sunnyside Intermediate School in an attempt to start a fire, Lafayette police reported.

The boy managed to start a fire or enough smoke to set off the fire alarm, Lafayette Fire Investigator Todd Trent said.

To the relief of many, the boy's plan to failed, according to police and Trent.

Someone hurried into the first-floor boys' restroom with a fire extinguisher and put out the small fire, which was contained to the electrical outlet, Trent said.
***
Risk vs. Reward. Good guy wins and Tonight's Feel Good Story of The Day.

A father leaving an Alabama McDonald's with his two sons found himself in a gunfight with an armed suspect who was about to enter the store. The gunman was killed in the fight, while the father and one of the sons sustained injuries.
***
Tonight's ONT has been brought to you by Realization.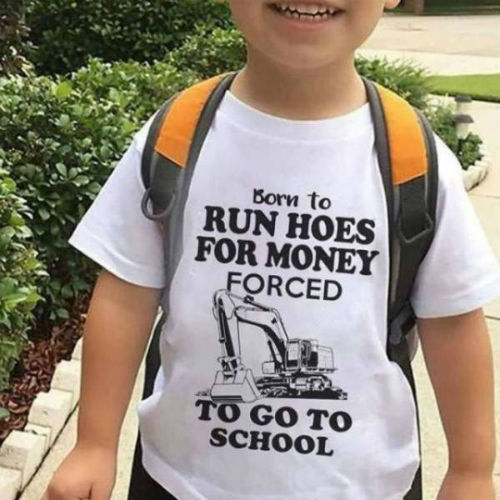 Notice: Posted with permission by The Ace Media Empire, AceCorp, LLC and the unwoke.

posted by Misanthropic Humanitarian at
10:00 PM
|
Access Comments