« Did a Dirty Trick Just Cost Jon Tester the Senate Race in Montana?
|
Main
|
The Morning Report - 11/1/18 »
October 31, 2018
Halloween ONT (10/31/18 )
(Trick or Treat? And Exact Change)
***
The Quotes of The Day

Quote I

"We're all going to die, all of us, what a circus! That alone should make us love each other but it doesn't. We are terrorized and flattened by trivialities, we are eaten up by nothing." Charles Bukowski

Quote II

"I've been fighting to be who I am all my life. What's the point of being who I am, if I can't have the person who was worth all the fighting for?" Stephanie Lennox

Quote III

"When you are courting a nice girl an hour seems like a second. When you sit on a red-hot cinder a second seems like an hour. That's relativity." Albert Einstein

Quote IV

For some time I have been a supporter of the Second Amendment -- intellectually. I agreed with the Founders' rationale for the right to bear arms. I even joined the NRA.

But I never bought a gun.

Although I know the basics of how to shoot, I didn't want a pistol around the house. I didn't think I needed it Roger Simon

Quote V

"We will have a government that represents us and not the donor class. We will cut through the corruption, [and] we won't have to do what comes next, which is either a non-violent revolution or a violent one, because this has got to end," James Cromwell

And you think we are going to sit back and take it Mr. Cromwell?
***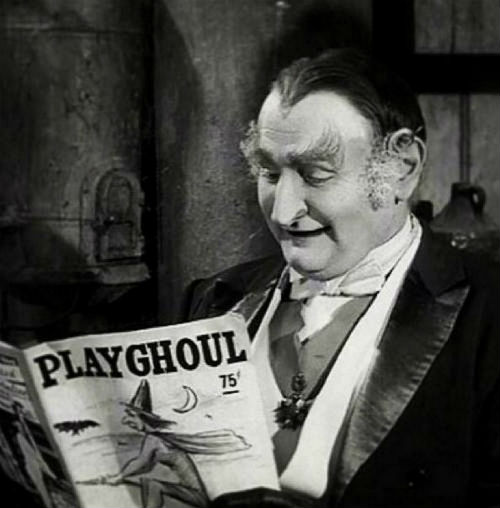 ***

Multiple iPhones were disabled at a hospital. The cause? A helium leak of course.

An IT worker at a medical facility made a remarkable discovery about iPhones and Apple watches earlier this month, after a freshly installed MRI machine appeared to disable every iOS device in the hospital.

As detailed in a post on the r/sysadmin subreddit, Eric Woolridge, a system administrator at Morris Hospital in Illinois, was flooded with calls on October 8 after several iPhones owned by hospital employees all stopped working for no discernible reason. At the time, the hospital was having a new MRI machine installed, which is used to make high resolution scans of the brain.
***

So was your costume creepy tonight? If not here are some ideas for next year. Creepy vintage costumes.
***

Robber vs. Shop Keeper, Shop Keeper 1 Robber 0 h/t ibguy
***
The ONT's guess? If you attended any Halloween activities dressed as an innocuous paper bag you triggered someone or something.

Princeton University's Undergraduate Student Government (USG) issued a checklist to students on Thursday to ensure that their Halloween costumes fostered an "inclusive experience for all students."

USG distributed its checklist to Princeton's undergraduate students in an email obtained by Campus Reform. The email contained several questions that students were to "take some time out and ask [themselves]" before attending the Ivy League school's annual Halloween function, dubbed "Princetoween."

F*ck off and grow up. Want to live in a perfect world? Your parents basement is calling.
***
Ha. And here I thought I was a klutz. Getting one's head stuck in a pumpkin.
***

My guess? Even cats don't want to live with this crazy woman.

A British woman who claimed she has slept with at least 20 ghosts says she's now engaged to a poltergeist.

In December, Amethyst Realm told British TV show "ITV This Morning" that she cheated on her fiancé with a ghost, and has since gone on to have supernatural affairs with at least 20 paranormal beings.

Well, now she says she's found true love with an apparition.
***
NSFW

Fishermen attempting to fish and are harassed. Harassment assessed.

h/t Hank Curmudgeon
***
The ONT Musical Interlude
Happy Halloween.........
**
***
Was the Pittsburgh Shooter a blank slate? Or is the press not doing their basic function?

There has been a remarkable failure of journalism in the Pittsburgh synagogue shooting. The gunman, 46-year-old Robert Bowers, remains a cipher. Except for the fact that he posted anti-Semitic rants on the Internet, worked as a truck driver and lived alone in an apartment, we know nothing about Bowers. Who are his parents? Does he have any siblings? Girlfriends? Did he have any hobbies other than hating Jews?
***

Already coming to California? Illegal aliens. Next? Autonomous cars.

THE DRIVERLESS CARS cometh. Waymo just became the first company allowed to test fully self-driving cars—the kind with no carbon-based beings behind the wheel—in the state of California.

The outfit that started life as Google's self-driving car project has been running driver-free cars in Arizona for almost a year, where the state testing rules are far more lax than in California, and where it plans to launch a commercial robo-taxi service by the end of the year. But securing the right to do the same in its home state is still a milestone, and evidence it can win over even comparatively wary regulators to the way of the robot.
***

Say it aint so!!! Medical advice found on the internet is wrong, WRONG OMG!!!

In 2015, The BMJ (formerly British Medical Journal) did a thorough audit of online symptom checkers. It found that, on average, the sites listed the correct diagnosis first only about a third of the time. Carl Shen, an ophthalmology resident at McMaster University, has led a team of researchers in a small-scale follow-up looking specifically at eye health and got equally concerning results: the correct diagnoses popped up first only a quarter of the time.

The results, presented at the Annual Meeting of the American Academy of Ophthalmology this week, are early and provisional, but Dr. Shen and his team are planning a larger follow-up study. In the meantime, WebMD has done an update of its algorithm.

Vignettes of unpleasantries
To assess WebMD's accuracy, Shen and his colleagues compiled 42 eye-health "clinical vignettes" based on the medical literature. A decidedly unpleasant vignette of someone suffering from acute angle-closure glaucoma, for instance, describes a "44-year-old woman present[ing] to ER... with severe pain around her right eye of four-hour duration... She is also nauseated and has thrown up once... Intraocular pressure is extremely elevated
***
You don't have to watch it tonight. But when you have some free time I suggest that you watch Jonah Goldberg and his disgust for PDT and us. Must be a bitch going through life being oh so much better than everyone who isn't in the Faculty Lounge.
***

Obviously chain saw control isn't working. But, we do have a Genius Award Winner.


OAKLAND, Calif. (KTVU) - BART has heard its fair share of stories of unusual moments on its trains, but one woman's Tweet Monday prompted BART to respond, "We've never seen anything like this before."

The woman Tweeted video to BART which showed a man holding a chainsaw, before opening another box that contained a second chainsaw.
***

Missing a concert is a bummer. Missing a concert because you're admitted to hospice is worse. Tonight's Feel Good Story of The Day.

Marissa English was planning to see her favorite singer Keith Urban in concert. Although she had tickets to his sold-out show at the Huntington Center in Toledo, Ohio, she was unable to attend because she was admitted to hospice care before the concert.

So, Keith came to her...
***
Tonight's ONT has been brought to you by Moron Costumes.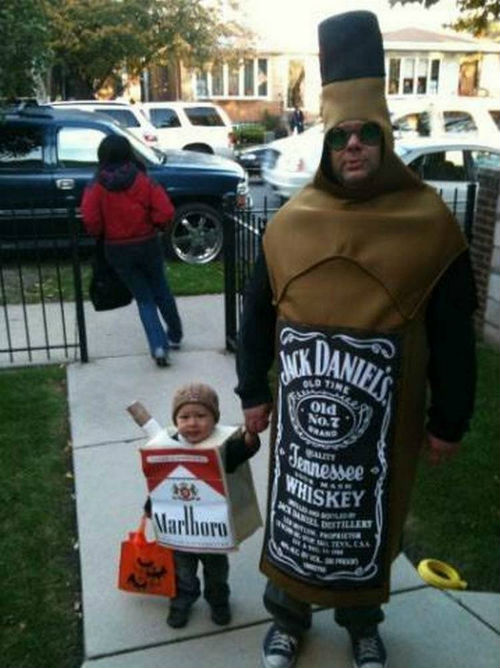 Notice: Posted with permission by The Ace Media Empire. AceCorp, LLC is still the favorite step-child and the reason why Skipper Biff drinks.

posted by Misanthropic Humanitarian at
10:02 PM
|
Access Comments