« Weird News Dump
|
Main
|
Saturday Gardening Thread, October 20 [KT] »
October 20, 2018
When the Dream of Diversity Goes Wrong [KT]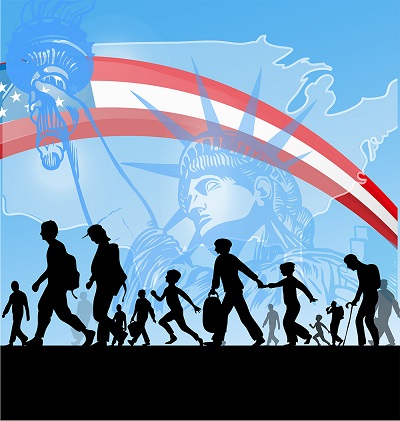 What happens when the left's goal of diversity runs into either reality or some of their other goals? Some vignettes from the news:
Rural California becomes less diverse, more dangerous
Victor Davis Hanson's message here is not new, but this piece is particularly graphic as a harbinger of where illegal immigration and Democratic rule are taking us.
I live on a farm beside a rural avenue in central California, the fifth generation to reside in the same house. And after years of thefts, home break-ins, and dangerous encounters, I have concluded that it is no longer safe to live where I was born. I stay for a while longer because I am sixty-five years old and either too old to move or too worried about selling the final family parcel of what was homesteaded in the 1870s.

Rural Fresno County used to be one of the most ethnically diverse areas in the United States. I grew up with first-, second-, and third-generation farmers--agrarians of Armenian, German, Greek, Mexican, Japanese, Portuguese, Punjabi, and Scandinavian descent.

Race and ethnicity were richly diverse; yet assimilation was the collective shared goal--made easier because immigration was almost entirely a legal and measured enterprise.
I have seen huge bags of trash thrown onto the side of Highway 43 through VDH's hometown, Selma. I haven't spent a lot of time on its back roads, but nearby I have seen dumped couches, beds and appliances. He describes worse.
The tragedy of illegal immigration is that it did not have to be this way. Legal, measured, meritocratic, and diverse immigration leads to rapid assimilation and Americanization and enriches the country culturally and economically.

Its antithesis--illegal, mass, non-meritocratic, and non-diverse immigration--hinders the melting pot. It fuels tribalism, while incurring vast costs in social services to ensure some sort of parity for those from impoverished southern Mexico and Central America. The wages of our citizen working poor and their access to needed social services are not helped by thousands of new arrivals without legality and English.

Yet illegal immigration in such numbers certainly empowers a host of special interests. . . .
He identifies some of them. Sure seems like we have been stupid about immigration for a long time.
Harvard vs. Asians
JJ Sefton picked up this piece by Justin Torres in City Journal on the discrimination case against Harvard, See Their Faces.
This week, after more than four years of pretrial litigation and sifting through 160,000 documents, Students for Fair Admission will get its day in a Massachusetts federal district court on allegations that Harvard University discriminates against Asian-American applicants. The trial is expected to last for at least three weeks. Based on the evidence that SFA presented in pretrial motions, Harvard--whether it wins or loses in court--is in for a long, embarrassing slog.

The case is the latest in the federal courts' tortured consideration of affirmative-action policies in higher education. (Harvard, as a private university, is not subject to constitutional requirements that apply to public universities, but because it accepts federal funding, it is subject to Title VI, the civil rights law that replicates much of the constitutional structure.) The law governing affirmative-action practices is a complete mess. . . .
Nice piece with some interesting details. Check it out.
Lost in the abstract discussion of numbers and trends is the fact that the victimized students are real people, often from disadvantaged backgrounds, with their own legitimate aspirations built on years of sterling academic achievement. The most poignant section of a motion bristling with statistics and regression analysis is an excerpt of deposition testimony from a college admissions counselor at Stuyvesant High School in New York City. Admissions to Stuyvesant are race-blind and based on test scores--at least for now, though Mayor Bill de Blasio is advocating for a "holistic" admissions review there as well. . .

Q. You want to keep going? You want to tell me why this is upsetting to you?

A. Because these numbers make it seem like there's discrimination, and I love these kids, and I know how hard they work. And these just look like numbers to all of you guys, but I see their faces.
Elizabeth Warren needs to Face the Music
Earlier this week, JJ Sefton linked a Daniel Greenfield piece that reminded us of some of the earlier transformations in the life of Elizabeth Warren, in addition to becoming a Native American:
Elizabeth Ann Herring has been many things in her life. All of them fake.

She represented an insurance company in an asbestos case before becoming a consumer rights crusader. She was paid $350,000 to teach a single course before deciding to fight student debt. She was a Republican, then became a socialist, and then announced, "I am a capitalist to my bones."
Ironic how her political career has intersected (ahem) in unfortunate ways changes in leftist causes over the years.
As OregonMuse suggested yesterday, even many on the left are concluding that Elizabeth Warren has now blown it big time. Here is one of them, in Current Affairs:
I like Elizabeth Warren a lot. She's probably my second-favorite elected official. It's only thanks to her that we have the Consumer Financial Protection Bureau, the best agency in the U.S. federal government. She is gutsy, smart, and she cares about the economic well-being of ordinary people. Which is why I am so frustrated that Warren has so badly mishandled this native ancestry issue. Obviously Donald Trump does not care about Native people. (He put a picture of Andrew Jackson in the Oval Office, for God's sake.)
Side note: Dang, these people get upset over statues and portraits and such lately. Trump does a little symbolic reach across the aisle by hanging a portrait of the Democrat whose face is on the 20 dollar bill and it proves he hates Native Americans.
But back to Elizabeth Warren: The author of this piece outlines the times Warren has used the claim of Native American heritage professionally before ripping into her handing of the resulting controversy. His bottom line:
After offending Cherokee people and doubling down on an indefensible claim, Warren really cannot run for president.
Interesting to see his question about why Warren didn't consult with some Cherokees before proceeding, in light of Daniel Greenfield's comments on Native American attitudes toward DNA testing in the piece linked just above.
Perhaps it's time for Elizabeth Warren to relax and reflect on her natural tendency to choose the recipes of a French chef for a Native American cookbook. Could she be part French? When she was young, was she La Fille aux cheveux de lin? The Girl with the Flaxen Hair? Go ahead and retire to a little place in Provence, Elizabeth. Cook some of your favorite recipes and tell some stories. We won't mind.
Note: This is the Thread before the Gardening Thread.
Serving your mid-day open thread needs
Hope you have a great weekend.

posted by Open Blogger at
11:22 AM
|
Access Comments