« Creepy Porn Lawyer and His Client Sloppy Daniels Have Their Nuisance Suit Dismissed
Trump Entitled to Legal Expenses?
|
Main
|
The Morning Report - 10/16/18 »
October 15, 2018
Monday Overnight Open Thread (10/15/18 )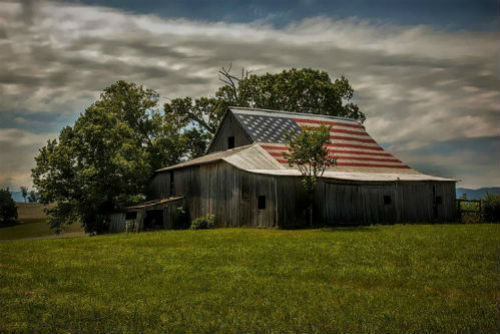 ***
The Quotes of The Day

Quote I

'What I dislike is the left-wing media in America are trying to smear the bloke as a racist and that's completely not true.' Johnny Rotten

Quote II


"This is the story of Goldilocks and the two bears. The porridge is either too hot or it's too cold. At any given moment in this city, the police are criticized for being heavy-handed and intervening too quickly, or they're being criticized for being standoffish and not intervening quickly enough." Portland Mayor Ted Wheeler

Quote III

"I was asked by the chair of the Allegheny County Democratic Party to resign my position due to the controversy that was taking place on social media, and I did. It's never easy when people you have never met accuse you of things and call you names, and you've never met them." Mark Salvas

Quote IV

"Focusing on performance advantage is largely irrelevant because this is a rights issue. We shouldn't be worried about trans people taking over the Olympics. We should be worried about their fairness and human rights instead." Rachel McKinnon
***

The science is settled! How often do we hear this? The next time you hear this remind them of this study.

Harvard Medical School and Brigham and Women's Hospital have recommended that 31 papers from a former lab director be retracted from medical journals.

The papers from the lab of Dr. Piero Anversa, who studied cardiac stem cells, "included falsified and/or fabricated data," according to a statement to Retraction Watch and STAT from the two institutions.

Last year, the hospital agreed to a $10 million settlement with the U.S. government over allegations Anversa and two colleagues' work had been used to fraudulently obtain federal funding. Anversa and Dr. Annarosa Leri — who have had at least one paper already retracted, and one subject to an expression of concern — had at one point sued Harvard and the Brigham unsuccessfully for alerting journals to problems in their work back in 2014. Anversa's lab closed in 2015; Anversa, Leri, and their colleague Dr. Jan Kajstura no longer work at the hospital.
***
Where is the outrage? Remember when Rush Limbaugh uttered, I hope Obama fails.
Where is the Leftist outrage now, when one of their own talk about overthrow?

"The way we implement change in America is through elections. We change governments here at home in an orderly and formal way," the actor said.

"In that orderly and formal way and lawful way, we need to overthrow the government of the United States under Donald Trump."
***
The ONT Musical Interlude
October 15, 1973, Keith Richards was found guilty of trafficking cannabis by a Court in Nice, France. The Rolling Stone was given a one-year suspended sentence and a 5,000 franc fine. He was also banned from entering France for two years. via thisdayinmusic.com
October 15, 2003, Mike Smith, the former lead singer of The Dave Clark Five suffered a fall at his home in Spain that left him paralyzed from the waist down. Smith died of pneumonia on February 28th, 2008, less than two weeks before the band was to be inducted into the Rock and Roll Hall of Fame. via thisdayinmusic.com
***
Hurricane Michael
***

Does Silicon Valley have a problem with Saudi Arabia? Some people think so.

Somewhere in the United States, someone is getting into an Uber en route to a WeWork co-working space. Their dog is with a walker whom they hired through the app Wag. They will eat a lunch delivered by DoorDash, while participating in several chat conversations on Slack. And, for all of it, they have an unlikely benefactor to thank: the Kingdom of Saudi Arabia.

Long before the dissident Saudi journalist Jamal Khashoggi vanished, the kingdom has sought influence in the West — perhaps intended, in part, to make us forget what it is. A medieval theocracy that still beheads by sword, doubling as a modern nation with malls (including a planned mall offering indoor skiing), Saudi Arabia has been called "an ISIS that made it." Remarkably, the country has avoided pariah status in the United States thanks to our thirst for oil, Riyadh's carefully cultivated ties with Washington, its big arms purchases, and the two countries' shared interest in counterterrorism. But lately the Saudis have been growing their circle of American enablers, pouring billions into Silicon Valley technology companies.
***

Next time he might use a spork. And avoid the drugs. Genius Award Winner.

A Pea Ridge man accused of beating his step-daughter with a spatula was arrested Monday (Oct. 8) after reportedly eating marijuana and methamphetamine during a traffic stop.

Brian Lee Chadwell, 38, faces felony charges of two counts of possession of drug paraphernalia and tampering with physical evidence.
***
Messing with the police? Remember they have guns and are Tonight's Feel Good Story of The Day.

PANAMA CITY, Fla. (WPMI) - Looting led to a deadly shooting overnight in Panama City, Florida.

Witness Landon Swett said a man tried to steal a police car.

"He yelled at me a little bit. He said, oh I'm looting and he opened the door to the police officer's SUV with the lights going, got in it and shut the door," said Swett.
That's when Swett took his family to safety. Moments later, shots were fired.
***

Tonight's ONT has been brought to you by Cleveland Rocks!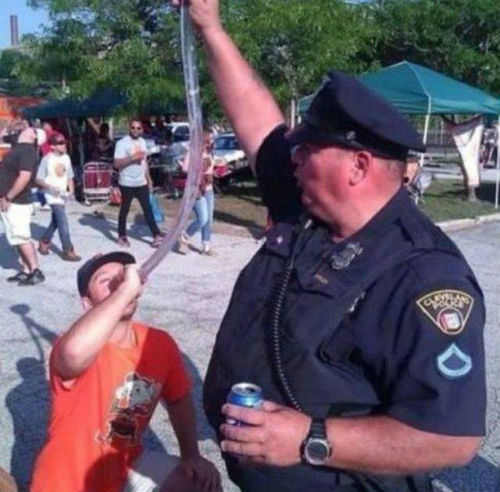 Notice: Posted with permission by The Ace Media Empire. AceCorp, LLC is not responsible for the content or messaging of The ONT, all views held by The ONT belong to The ONT. Or you for a fee.

posted by Misanthropic Humanitarian at
10:05 PM
|
Access Comments