« Monday Overnight Open Thread (10/1/18 )
|
Main
|
Mid-Morning Open Thread »
October 02, 2018
The Morning Report - 10/2/18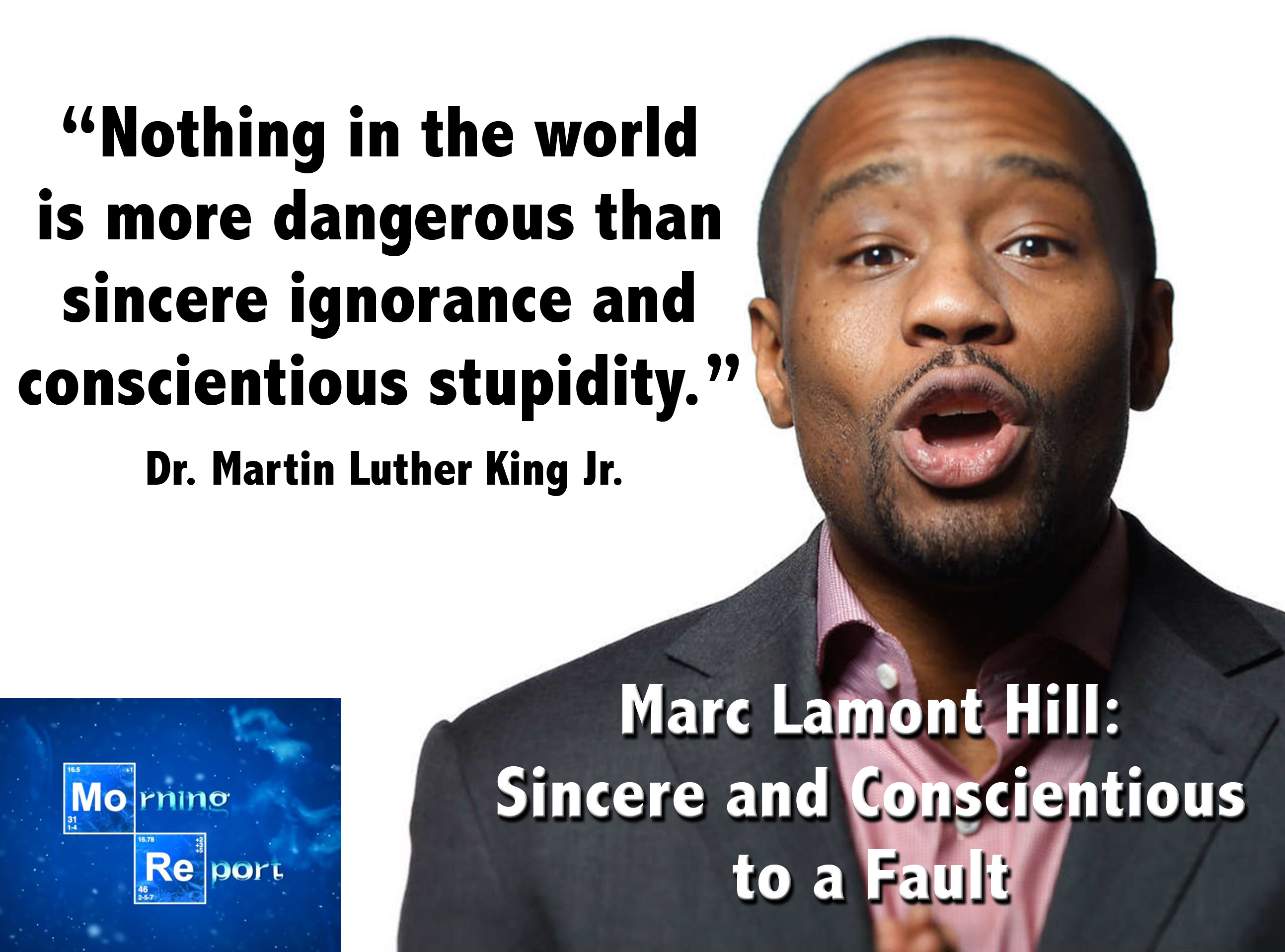 Good morning kids. Tuesday, and supposedly per yesterday's leaked rumor/misdirection play the FBI is wrapping up its investigation of Brett Kavanaugh, although I somehow doubt that. In any case, the nominee has already undergone 6 different, extensive background checks already and has been deposed with more questions than the past several SCOTUS nominees combined. But that said this latest one will only be limited to the accusations by Blasey Ford. To most reasonable people they were specious at best and so full of holes that Rachel Mitchell, the GOP-hired sex crimes prosecutor who questioned her at the hearing last Thursday has come out with a report that explodes her testimony as a completely unprosecutable myth. On top of that, the boyfriend of the other accuser, Julie Swetnick, who once had filed a restraining order on her in 2001, said that she never once mentioned the incidents to him at all and all but called her a liar. And the more she gets in front of the cameras, the more her story falls to pieces, despite the best effort of the propagandists to prop her up. But still, the Democrats persist and now 2020 hopeful Kamala-Toe Harris has some sort of letter from a Jane Doe (not D'Oh) claiming the nominee and friends did multiple forced Paradise-by-the-Dashboard-Light rape-rapes. The legal equivalent of pics or it didn't happen, toots.
Meanwhile, noted dim-bulb racialist crackpot Marc Lamont Hill boofed up this gem:
"Rape culture is so pervasive that it's possible he's [Kavanaugh's] not lying and still did it."
This is what is known in the trade as "splunge" and approaches Professor Irwin Corey levels of sheer brilliance. Bravo. Moving from nuts to Flakes, Mitch McConnell is up to here with Democrat delaying tactics and insists that the vote will come to the full Senate this week. Assuming the FBI does close this if not today then by the end of the week (and it still is the same FBI that was and still is part of the ongoing attempt to overthrow the President), it most certainly won't change any minds on the Democrat side the equation but will it finally convince Murkowski and Collins (Flake is a 'no' vote in my book regardless)? We shall see. But the fate of a decent, honorable man with impeccable character and a decades-long track record of excellence as a jurist, as well as his family, hangs in the balance so for that reason alone, the GOP better not screw this up. Do not let Dems speak, do not let them introduce new "evidence," letters, what-have-you, bang that friggin' gavel when they open their bloody cake-holes and get this goddam vote done. Period.
Some of the anecdotal tea leaves seem to indicate that this shit-show, probably the worst in my lifetime and one of the worst in American history, is not playing well in Peoria. Two weeks ago, I thought the Dems were minimally in trouble and that the so-called Blue Wave was evaporating. But with this insanity, I really think they are heading for a world of hurt. I've seen polling that McAssKill, Heitkamp and Donnelly are all in varying degrees of trouble, and even Bob "puta-chica-Dominicana" Menendez New Jersey may be in the fight of his life. And of course, Joe's Man-Chin is also not a sure thing in West Virginia, and he might in the end cross over and vote to confirm.
That said, Rush Limbaugh was talking to a caller and was not so sanguine about our chances in the Midterms if Kavanaugh is shot down:
...If Brett Kavanaugh... Just think about this as a hypothetical. I'm not predicting it. If Brett Kavanaugh is not sworn in early next week -- if you can hypothetically envision the day where Kavanaugh is not confirmed, not sworn in, are you gonna be fit to be tied? Are you gonna be so mad that you can't wait to vote, or are you gonna be so mad that you feel betrayed?

Because if that happens, that moment where Kavanaugh is not sworn in -- meaning he is not confirmed in the Senate -- do you think it's gonna be easy for the Republicans to say, "Did you see what happened to Kavanaugh? We're in the majority, and we couldn't get him confirmed! You need to come out and vote for us!" How does that work? That's gonna be pretty difficult.

Asking Republicans to come out and vote to keep the majority when Kavanaugh's not sworn in? Everybody thinks that what voters are gonna remember in November is this, the unfairness to Kavanaugh, the dirty tricks the Democrats are playing. But stop and think. Kavanaugh is not sworn in, and the Republicans think, "Wow, we're set up now, man!

"They're so mad out there, we're guaranteed to get their votes. There's gonna be a Republican wave 'cause of what happened to Kavanaugh," and then the Republicans start campaigning, and they start asking people to vote for them based on what happened to Kavanaugh. "Oh, you mean that he's not there? You mean he didn't get sworn in? You're the majority. We know it's very small majority, but you're the majority, and he's not sworn in, and you want us to...?"

How does this work, folks? My point is it's very easy to sit here and say -- in the midst of this all this Democrat trickery -- that it's gonna fire people up on the Republican side. "They're gonna be so ticked off and so mad, they're gonna show up and vote like they've never voted before." But is that gonna be the attitude if he's not sworn in?...
I understand what Rush is saying and I do agree with him, especially to the extent that he also talks about sticking it to the Dems and putting them on defense a la the Lindsay Graham's broadside last Thursday. But there is a big differences here I think. First, with candidates like McCain, Romney and even Dubya, we held our noses despite the promises to build the dang wall, stop the deficits etc. etc. all left broken because of the alternative. This time around, Trump is president and Trump virtually all by himself until Gorsuch and the Tax Plan is delivering on promises made (the recent CR notwithstanding). Also, the GOP in this instance is being held hostage by a few RINO holdouts on that committee, and either they were there pre-Trump or if after he was elected, you have to remember that most of the GOP at that point was still at best Trump-ambivalent. So you really can't blame the entire party for the backstabbing of one or more Senators in this instance.
Crucially, I think Rush misses the salient point (at least to me) that the base and a growing number of others understand full well the consequences of letting the Dems win in November. They might be holding their noses but this time it's for the ability to preserve the wild success of the first two years of PDT and not merely as the lesser of two evils. And, maybe it's just a one-off or maybe not, but I think the performance of Graham at the hearing was a burning of bridges - possibly a recognition that what could not go on vis a vis politics as before will not go on any longer. One day, the Collinses and Murkowskis will be gone. Yeah, we'll still have a few but slowly but surely, the GOP will evolve into more of what we want it to be. It has to simply by virtue of the fact that across the aisle are people that want us silenced at best, dead at worst. But that subject deserves further exploration in its own post. Bottom line, and lastly, America is staring now directly into the face of a beast known as the Den-Left-Media complex and has been repulsed by it. The time has come to build on that and keep the rage that fired up Lindsay Graham perpetually stoked.
Moving on, the Dems and media are doing everything they can to sweep the Keith Ellison abuse scandal, as well as that of two other California Dems under the rug, the President is having a field day with the 2020 Dem hopefuls while utterly napalming Da-Nang Dick Blumenthal, an essay at American Thinker about what punching back looks like, female Trump supporters are not at all pleased with the Dems' sliming of Kavanaugh, a GOP office in Illinois was vandalized with "rape" graffiti, and a look at citizenship and the census as it relates to elections from our friends at City Journal.
Some good news on the Amnesty front, PDT is shutting down the unaccompanied illegal alien kid flow, refugee admission figures for this year are the lowest in 38 years (that would be about the time of the Mariel Boat Lift influx) and a study confirms the obvious that if you punish people for hiring illegals, you stop them from coming in the first place. Great idea! Sheesh.
In other good news on the economic front, the President delivered on a huge campaign promise to kill NAFTA and renegotiate a better and fairer deal for us. If we keep the House and the Dems don't get a chance to sabotage it, it cold lead to a massive rebooting of the manufacturing sector, including automobiles. On a more sobering note, deficits, deficits, deficits. Tick tock.
Over in Fake News and Propaganda, Snoozy McSnoozerson was awake enough to immediately slap the state of California with a lawsuit over its imposition of its own unconstitutional "net neutrality" law, and the FemiNazis are pulling some sort of cunning stunt on Fakebook. Meh. Meanwhile the father of a Parkland shooting victim tells "Cookie" Milano to STFU an stop attacking the NRA and California imposes even more gun control. I guess Sessionszzzzz fell asleep again.
A Georgetown professor is calling for dead white males to be de-cojoned and then feed the corpses to the pigs. Could've been worse; at least it wasn't live white males - yet. And the House is targeting a commie enviro-front group over its foreign ties. From hither and yon, Snoop Dog calls Kanye West an "Uncle Tom," Tubby Riefenstahl is crying foul about his ex-wife's lawsuit (I hope she takes his big fat wallet to the cleaners), Stephen Colbert is going to go live on Midterm Election Night (what could go wrong?), Christian Toto on Bill Maher accidental conservatism, and finally Cory Booker, the closet(ed) organizer has a new lady friend. I guess he thinks one James Buchanan in American politics is enough, right? Pfft.
Anyway, links from around the world, across the nation and up your street. Have a better one and remain blessed.


KEITH ELLISON ABUSE SCANDAL, OTHER DEM ABUSE SCANDALS


posted by J.J. Sefton at
07:39 AM
|
Access Comments