« Tuesday Overnight Open Thread (9/25/18 )
|
Main
|
Mid-Morning Open Thread »
September 26, 2018
The Morning Report - 9/26/18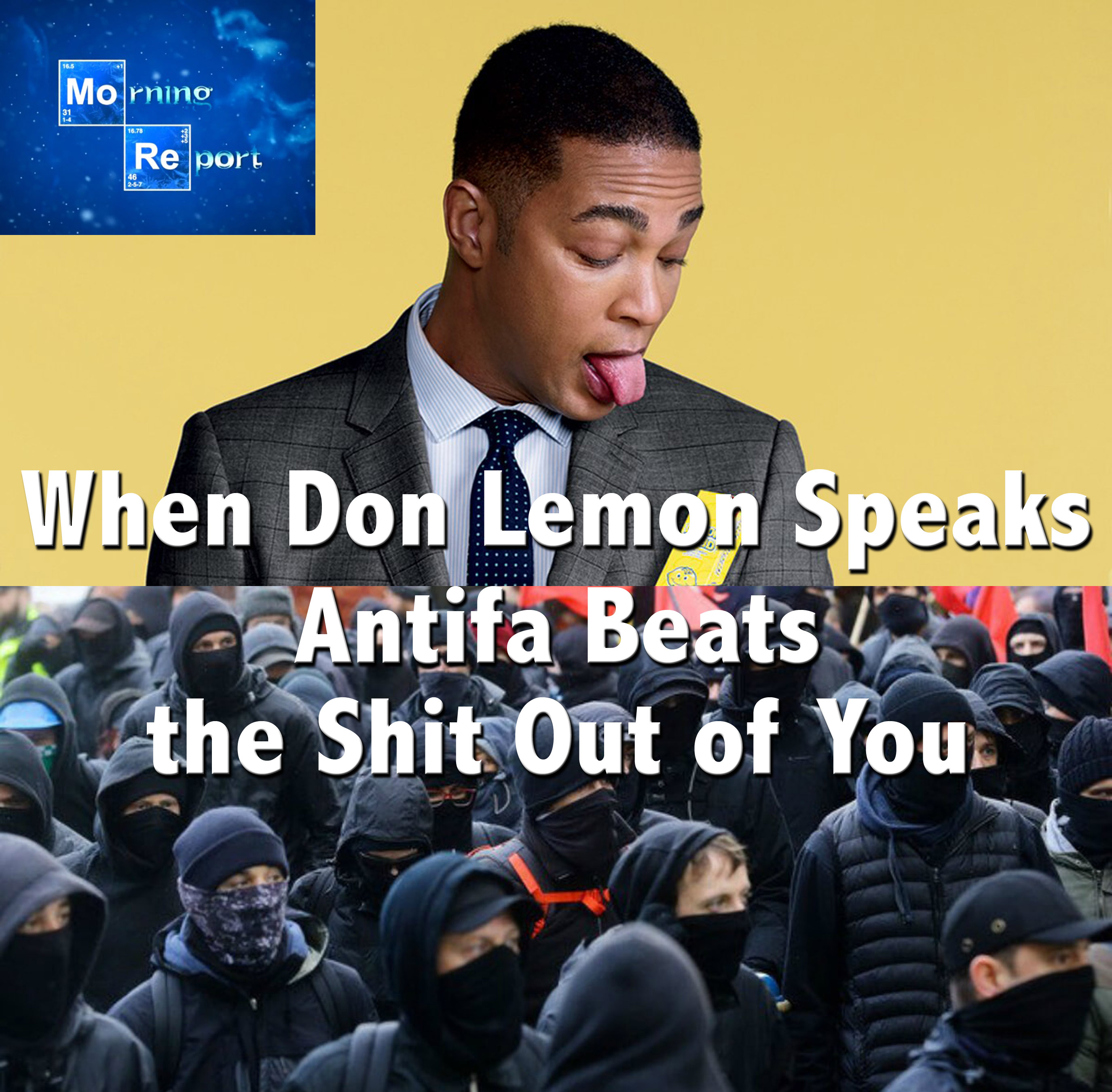 Good morning kids. Midweek, running late, so let's get right into it. Number one on the hit parade is the news that Chuck Grassley has called for a vote on Friday in the Senate Judiciary Committee to advance (or not) the nomination of Brett Kavanaugh for a full vote in the Senate. Whatever one thinks about Chuck Grassley's and Mitch McConnell's handling of the borderline terroristic sabotaging of the nomination process, I imagine a big reason for their delays was not knowing if they had the votes. I should think at this stage the appropriate threats and bribes have been secured and so barring anything unexpected over the next 48 hours - I mean something real and not another Leftist cunning stunt - I fully expect the nomination to move out of the committee.
Frankly, I could give a rat's ass about Ford or Ramirez or whatever the latest lie-du-jour or outrageous demand being made before they will testify, which they never will. They sicken me, the Democrat-Media Complex sickens me and anyone who believes them sickens me even more. Lastly on this issue - and since the cri-de-coeur coming from the Left is a demand for full FBI investigations - from out of the past comes a golden oldie from none other than paste-eating Joe Bidet. During the high-tech lynching of Clarence Thomas, Biden exclaimed that an FBI investigation into the claims made by Anita Hill would be "valueless." Run for president, Joe. Please. I'm begging you.
Turning to things that actually deserve attention, Karen Monahan, the former inamorata of DNC co-chair and Democrat candidate for Minnesota AG Keith "X" Ellison says that he is running a smear campaign against her for daring to come forward with highly credible allegations of physical and mental abuse. But not to worry; an independent investigation that is being organized by the state's Democrats has as its lead the partner of their own law firm. Meanwhile, the Minnesota Star-Tribune is suing to have Ellison's divorce records unsealed. Meh, just use the Obama method. Then again, that only works against Republicans. As a nice accompaniment we also have news that Colorado gubernatorial candidate Jared Polis allegedly had a police complaint filed against him by a female aide who alleges she was shoved by him and then blocked from calling the cops.
Meanwhile, the Antifa Terrorists, have issued a statement both taking credit for the harassment of Ted Cruz and his wife at a restaurant and then further threatening him. But Don "black hole airliner" Lemon, while somewhat miffed that Heidi Cruz was collateral damage, still blamed Senator Cruz for bringing this on him. No, Don. YOU are to blame because your words give cover and legitimacy for those actions and the near assassination of Steve Scalise. Honestly, we have so many dangers facing us domestically, as evidenced by yet another of Pelosi's Angels highlighted in the immigration section, but if we had a real FBI andDoJ, I would mount a serious effort to target for termination Antifa and its associated groups (no doubt it leads to George Soros and others) as well as revoke any broadcast licenses and/or privileges to any networks, news outlets and reporters who violate the notion of operating in the public interest, convenience and necessity, or worse, foment violence. Common sense First Amendment regulation, because if it saves just one life... But of course, people like Robert Spencer are being cut off from their livelihood and audience from social(ist) media as well as now the credit card companies. Sheesh.
Internationally, the President hit a grand slam home run at the UN. He smashed the globalists, the socialists, laid out the case for America and national sovereignty and a true doctrine of leadership. It was accompanied by new sanctions against Venezuela and Iran, the latter accusing the administration of attempting to overthrow their government. Meanwhile, the Chi-Coms recalled their admiral who is here as a guest in retaliation for sanctions we hit them with for selling weapons to Putin (the latest collus-nikovs, da?) while at the same time, the FBI nabbed one of their citizens for spying. Along with illegal aliens and foreigners from the middle east, we need to seriously curtail Chinese nationals from coming here. They are also players in fomenting unrest as well as stealing our secrets. Meanwhile, an ex-Czech prexy is sounding off against the EU while PDT's NAFTA strategy could be paying off vis a vis peeling off Mexico from Canadian opposition to scrapping the deal.
Closer to home, Marsha Blackburn shined in her Senatorial debate, the GOP hit a 7-year high in favorability, Jon "testes" Tester hates dark money except when he gets his hands on it, this Sinema dame in Arizona may have (get this) lied about her homeless background, Kirsten Jello-Brain blows with the wind (surprise), and West Virginia loses its mind and allows smartphone voting. I can't even...
Meanwhile, while no one is looking or giving credit to Obama, the economy is booming and were it not for the media PDT's approval rating could be as high as 60%. From hither and yon, the NBC Nightly News hit an all-time yearly low, interesting piece from City Journal about so-called "smart cities," (ones with fecal- and needle-avoidance mapping?), Chris Toto tells us all about the new Stormy Daniels comic book, and lastly, some asshole Russky barizhnev is pouring bleach on men's crotches in the Moscow subway because, man-spreading.
Anyway, links from around the world, across the nation and up your street. Have a better one and remain blessed.


KEITH ELLISON ABUSE SCANDAL

UPDATE: Regarding the last link:

263 In Russia, asshole bleach you.
Posted by: Fritz at September 26, 2018 08:57 AM

posted by at
07:43 AM
|
Access Comments