« New York Times to Issue Correction After Mistaking Academy Award Nominated Actress Angela Basset for... Omarosa
|
Main
|
Tuesday Overnight Open Thread (9/18/18 ) »
September 18, 2018
Breaking: Kavanaugh's Accuser Says She Won't Testify Until The FBI, Which Has Already Declined to Investigate Her Non-Federal-Jurisdiction 37 Year Old Allegations, Completes Its Investigation, Sometime After a Democrat is President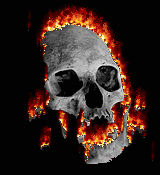 Coming over Tucker Carlson: After saying she would testify, she now says she won't, not until the FBI investigation (which is not happening) is completed.
Strangely enough, this tracks perfectly with the Democrats' talking points that the FBI must conduct a long, slow investigation which, conveniently enough, delays the vote until after the midterms.
And what would Republicans do then?
Well, believe it or not, even Jeff Flake says if she doesn't testify, then they just move forward with the confirmation:
And Jim Acosta decided to deceptively edit a Kavanaugh clip to create even more CNN #FakeNews.

posted by Ace of Spades at
08:36 PM
|
Access Comments