« After a Morning of Protesters Violently Disrupting the Hearing, A Man Charges At Kavanaugh and Is Intercepted by Security;
Left Wants to Know Why Kavanaugh Didn't Hug a Lefty Disruptor
|
Main
|
The Morning Report 9/5/18 »
September 04, 2018
Early Bird Edition - Tuesday Overnight Open Thread (9/4/18 )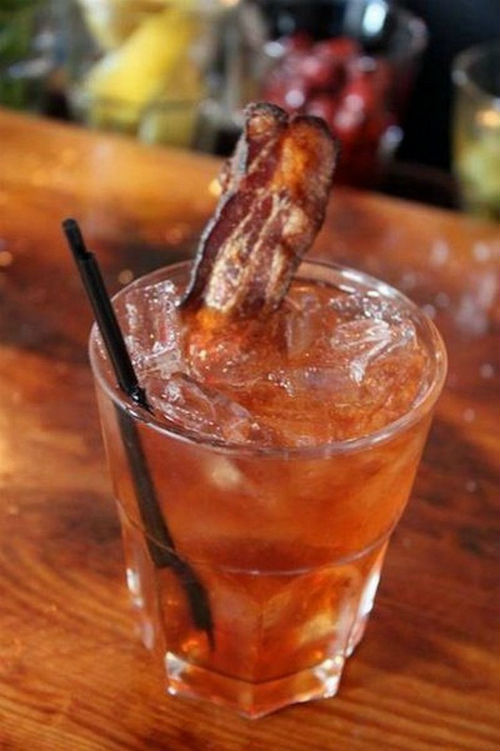 (The ONT = Paradise)
***
The Quotes of The Day

Quote I

"It's unfortunate someone would come from out-of-town and put a business like this on one of our busiest intersections. Because the business doesn't violate any City Code — they make money selling coffee — there isn't anything 'immediate' that government can do."Chico, CA Mayor Sean Morgan

Quote II

Today, we need to turn the page. We're at the end of a long ordeal. But we need to turn toward life — Mollie's life — because Mollie's nobody's victim. Mollie's my hero…. The Hispanic community are Iowans. They have the same values as Iowans….As far as I'm concerned, they're Iowans with better food. Rob Tibbetts, father of Mollie.

I'm the father of 3 adult daughters. I just cannot grasp this position.

Quote III


"The social justice issues that Colin and other professional athletes have raised deserve our attention and action. Jocelyn Moore
***

Ace covered the Colin Kaeperdick issue wonderfully earlier today. It's nice to see that Nike is taking a hit for their "beliefs".
***

Social justice? Let's ask Travis Henry.
Or maybe we could talk to Mario Reyes.
And if the NFL is going to talk gun control, May I suggest Marshawn Lynch be the poster child.
It certainly appears that the NFL is all in favor of paying attention to the ills of America by ignoring the obvious.

While Nike is supporting a certain washed up quarterback I'm surprised Hallmark isn't naming their next Poster Dad.

Don't let the NFL dictate to you values.

Barb wire, pineapple, some assembly required.
***

I guess I am getting old. We never had this while I was in school, public or private.
***

The FBI. Doing their job? Or just selective in their search for "bad guys?"

At least dozens of people have received an email from Google informing them that the internet giant responded to a request from the FBI demanding the release of user data, according to several people who claimed to have received the email. The email did not specify whether Google released the requested data to the FBI.

The unusual notice appears to be related to the case of Colton Grubbs, one of the creators of LuminosityLink, a $40 remote access tool (or RAT), that was marketed to hack and control computers remotely. Grubs pleaded guilty last year to creating and distributing the hacking tool to hundreds of people.
***

The global economy is heating up. "Warren Buffett's protégé is backing a local rival to Google and Facebook in India's payments battle"

After Todd Combs joined Berkshire Hathaway in 2010, he made an early bet on the payment industry through his investment in Visa. The card payment company's stock has gained about 500% since then. Warren Buffett's investment conglomerate also holds stock in Mastercard, which has rallied dramatically. This week, Combs, a former hedge fund manager, reportedly bought a stake in the owner of India's largest digital payments firm, Paytm.
***
The ONT Musical Interlude

Why? Just because.
*
*
***
Improper look out and control.
***
The dumbing down brainwashing of our students continue. Let's wipe out Western Civ.

Recently, the College Board, which provides the Advanced Placement Exams that allow high schoolers to earn college credit by successfully passing an exam, purged all history before A.D. 1450 from the exam. Interestingly enough, it was the Left that objected the most because it would exclude most pre-colonial societies.
***

I always thought if you killed someone you must really hate them. My guess on what's coming from NBC? If you don't think there is enough politically correct crap on TV, NBC will have the show for you.
Oh my, Law and Order: Hate Crimes. Let me guess: White, Male, Christian will be the root cause of all hate.
***

I repeat, don't purchase the fish. Genius Award Winner.
***

Tonight's Feel Good Story of The Day? You be the judge. The news in that department has been slow.
***

Tonight's ONT has been brought to you by Trust.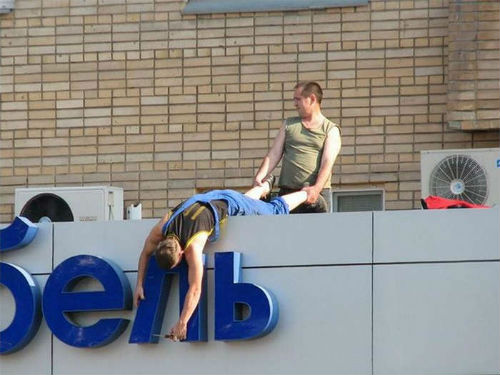 Notice: Posted with permission by The Ace Media Empire. AceCorp, LLC. reminds you to ONT responsibly or at the very least have an alibi.

posted by Misanthropic Humanitarian at
09:33 PM
|
Access Comments