« Tater Totters, and More CNN Ejaculating Humiliation All Over Itself
|
Main
|
Wednesday Morning Report - Seftonless Edition »
August 28, 2018
Tuesday Overnight Open Thread (8/28/18 )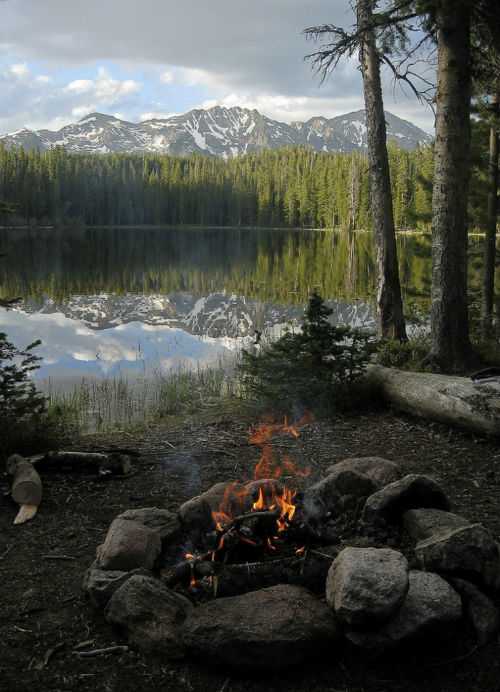 ***
The Quotes of The Day

Quote I

This is profoundly revealing. He seems to agree with Kim Jong un and Josef Stalin that ordinary people are not capable of distinguishing between fact and fiction, so dissident voices are undesirable. Were the MSM's control over the news reaching the public as sweeping as that of communist tyrants able to seal off their nations, he thinks that the result would be trust of the sole voice being heard in the ideologically homogenous media. Chuck Todd

Quote II

"When the Trump Administration inexplicably gave the green light to distribute on the internet blueprints of 3D-printed, untraceable ghost guns, it needlessly endangered our children, our loved ones and our men and women in law enforcement. The Trump Administration's actions were dangerous and incompetent." California Atty. Gen. Xavier Becerra

Quote III

"It's harder to give away money than you might think, but we're being very intentional about making sure to work through all the challenges and think through every possible angle before we start, to be as responsible as possible," Elizabeth Rhodes

I'm sure it is Toots.

Quote IV

"Everyone believes in God, but nobody loves Him. No one believes in the Devil, and yet his smell is everywhere." Charles Baudelaire
***

If you have some spare money to throw away, throw it my way. Don't throw it towards Buzz Feed.
***

It isn't the science, it is the scientists that can't be trusted.

But there's a wrinkle here and you may have guessed what it is. The world of social science is overwhelmingly left-wing: so heavily agenda-driven, so rife with confirmation bias and skewed methodology that almost inevitably its studies will show conservatives as blinkered and dim, and lefties as open-minded and clever regardless of the evidence.
***
The Tweet of the day.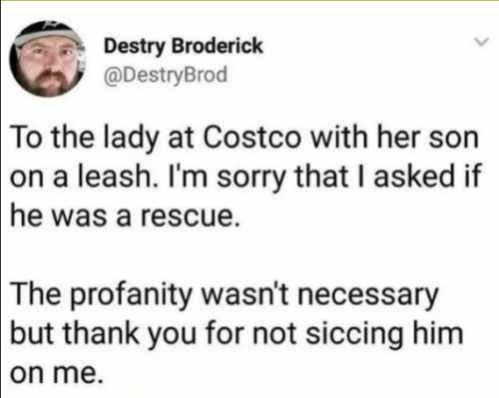 ***

What would you do to keep poor people poor? Would you add any to these 7 sure fire winners? I have my ideas but I best keep them to myself.
***
The Last Blockbuster. A beer for the last Blockbuster.

If there was ever a beer that could encapsulate the feeling of being a weird tween dragged to the movie-rental store and forced to compromise with your sniveling little brother on a "family comedy" because you're too lamely prepubescent to have plans on a Friday night, this is that beer. The Last Blockbuster is a new beer brewed in collaboration with Bend, Oregon's Blockbuster store, the last remaining Blockbuster in the U.S. (Alaska was home to a few holdout locations, thanks to the high price of broadband internet there, but those too closed this summer.)
***

Well that didn't take long. Jacksonville shooter is pretty much out of the news now. Of course the root cause of the shooting has not been covered. Until now.

(4) "Switzerland has a stunningly high rate of gun ownership — here's why it doesn't have mass shootings"

But the article DOES NOT ANSWER THE QUESTION.
(5) I can answer the question:

It's cultural.

Period. End of story.
***

Uber and Toyota Sienna van A match made in heaven?

On Monday, news emerged that Toyota has reportedly signed a $500 million deal with Uber regarding self-driving technology. The Japanese automaker will integrate Uber's autonomous driving technology into some of its Sienna minivans, which—if all goes well—will enter service at some future date as ride-hailing vehicles accessed through Uber's platform. This deal follows a $300 million investment in Uber by Toyota in 2016.
Toyota is one of three OEMs linked with Uber. In August 2016, Uber signed a $300 million deal with Volvo to develop self-driving vehicles and announced plans in late 2017 to buy 24,000 XC90 SUVs from the Swedish company. And in January 2017, Daimler (which owns Mercedes-Benz) revealed that it plans to eventually use Uber's network to offer rides in autonomous vehicles that it is developing.
***
If this is true, heads should roll and there should be bodies in jail. The F.B.I and FISA warrants are a joke.

So while we've known that Steele seeded Isikoff with information from his dubious dossier, and that the FBI then used both Steele's dossier and Isikoff's Steele-inspired article to game the FISA system, Rep. Mark Meadows now says that the FBI/DOJ directly leaked information to the press, which they then used for the same type of FISA scheme.
***
The ONT Musical Interlude
August 28, 2009, Noel Gallagher quit Oasis saying he could no longer work with his brother Liam. Noel, the group's lead guitarist and chief songwriter, had recently been involved in a series of rows with Liam, and admitted he and his brother rarely spoke, did not travel together and only saw each other on stage. The guitarist said: "It's with some sadness and great relief to tell you that I quit Oasis tonight. The band were due to play the Rock en Seine festival in Paris but cancelled at the last minute. When the support band said Oasis would not be performing, many fans thought it was a joke. via thisdayinmusic.com
*
***

How does one qualify to be a Genius Award Winner?
A. [ ] Driving without headlights after dark?
B. [ ] Not stopping immediately when cops turns on his lights?
C. [ ] Having pot in your car?
D. [X] All of the above?
***

Strangers make a disabled young man very happy on his birthday. Tonight's Feel Good Story of The Day.
***
Tonight's ONT has been brought to you by Spousal Care.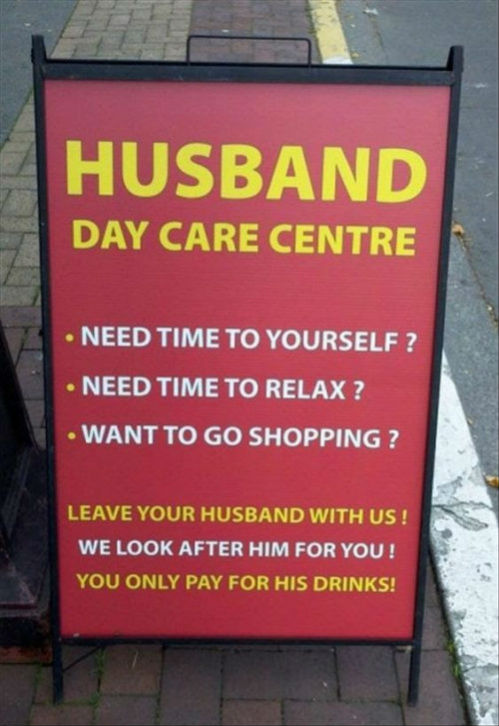 Notice: Posted with permission by The Ace Media Empire and AceCorp, LLC. Always once bitten and twice shy.

posted by Misanthropic Humanitarian at
10:01 PM
|
Access Comments