« Tuesday Overnight Open Thread (8/21/18 )
|
Main
|
Mid-Morning Open Thread »
August 22, 2018
The Morning Report 8/22/18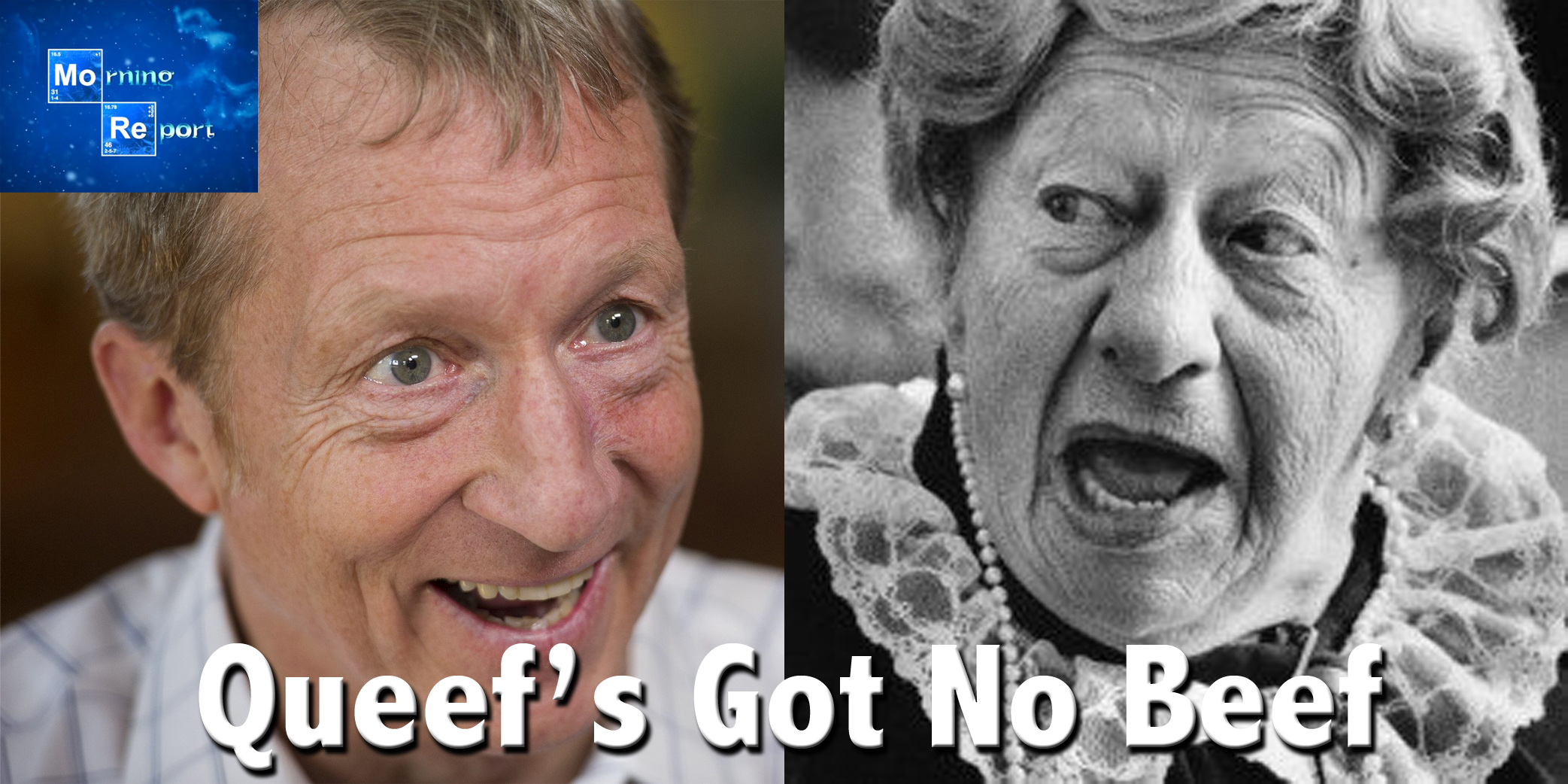 Good morning kids. Midweek and of course the top story is the verdicts in both the Manafort and Cohen cases. The Democrat-Left-Media complex is convinced that what happened yesterday is at long last the watershed Watergate moment that will bring down President Trump. They've been saying that since he came down the Trump Tower escalator. In any case, John Hinderaker over at Powerline Blog has the best analysis, and I quote:
...None of this would be happening, of course, but for Bob Mueller's effort to drive President Trump from office on behalf of his de facto client, the Democratic Party...

...As we and others have said many times, what is going on in the courts is mostly theater - unless, of course, you are Paul Manafort or Michael Cohen. President Trump can't be indicted, so legal niceties are not very material. The Mueller Switch Project has three objectives: 1) furnish House Democrats (assuming they take the majority in November) with ammunition to impeach the President; 2) help the Democrats to win the midterm elections; and 3) make President Trump's re-election less likely in 2020.

Today's legal developments unquestionably represent a step forward for the Democrats on all three fronts. But in principle, there is no reason why they should change the landscape. Manafort's conviction has nothing to do with Trump. And no matter how Mueller may try to dress it up with talk about campaign finance - which voters don't care about, anyway - the Cohen plea simply confirms what we already knew - that Trump tried to keep Stephanie Clifford quiet. That may be a big deal to Melania, I can't speak for her. But I doubt that it is a big deal to a significant number of voters, and I doubt that tomorrow's headlines will move the needle on the midterm election..."
Read the whole thing. And there are several other good links from legal and political eagles Levin and Jacobson as well as from the great communicator himself, PDT, about how all this is absolutely gornisht from gornisht, as we say in the weather control room. But as Hinderaker points out, this will all be used as political fodder all the way through the Midterms. By all accounts, and again thanks mainly to the brilliant messaging by the President himself lo these past 19 months, the public thinks Mueller and the FBI are lower than whale shit, and Congressional Democrats just a red nether hair lower than that.
But that said, the key will be voter turnout this November. In a nightmare scenario, if the Dems were to retake one or both houses of Congress, then this will give them all the phony excuses to go hell bent for leather on impeachment. And I do not trust Senators of the Susan Collins variety to not vote to convict and remove from office. In any case, at a minimum, if they just take the House then there will be committees and special counsels by the bushel that will attempt to persecute the President and anyone even remotely associated with him, as well as to sabotage any legislative efforts at all, let alone more SCOTUS nominations if Baader-Meinhoof kicks the bucket or Sodomizer goes into sugar shock. Joaquin Castro, a one-time rising star in the party overshadowed by Kamala-Toe and others, is belching out what he wants to see happen, and letting the cat out of the bag if the Dems steal the Midterms.
I don't see that happening. In fact I think the Trump factor is going to pull the GOP over the finish line and not only preserve the GOP majority but even add seats, the Senate in particular. But whatever one thinks about Manafort and Cohen on a personal level, yesterday was indeed a travesty and tragedy for the republic and for the concept of the rule of law. Compare and contrast it with Hillary Clinton, Imran Awan and the link about one of Mueller's boys who essentially skated on a host of hideous charges. Chip off the old block considering Mueller, Whitey Bulger and a litany of crooked shit that goes back decades.
All of this is an engineered witch hunt that is part and parcel of the John Brennan initiated coup attempt to overthrow this President and subvert the will of the people. Despite some truly despicable players being let off scot free, while patsies and innocent parties' rights are utterly trampled, the fact that I am writing about this and that you all are reading it and seeing it revealed in all its ugliness is ultimately what I consider a huge victory. We're in the thick of things right now. Try and step back and look at the bigger picture and try to put things in perspective to history. I am going to go out on a limb and say that its long arc is arcing in the direction of justice, despite the criminality and insanity we are witnessing. Keep the faith and for G-d's sakes, stay energized and enraged all the way through the midterms.
Moving on to the prime issue that got us where we are now, the media is all but burying the fact that Mollie Tibbets' killer is an illegal alien. PDT is continuing to hammer home and with gusto the fact that the Democrats if they win will turn all of America into a Sanctuary Shit-Hole, the National Laughingstock calls ICE's deportation of a Nazi war criminal a stunt by the President to paint ICE as good guys and Frontpage Mag is sounding the alarm bells on the Dems' blood-libeling of that agency.
Meanwhile, Duncan Hunter and his wife have been indicted on campaign fund fraud charges (gee, what timing), still no word from the DNC about Keith "Ike" Ellison and his fists of fury, the media is nowhere to be found on Nevada Dem Jacky Rosen's campaign fund frauds, Andrew Cuomo regrets having to apologize for ripping America, PDT wows the crowd in West Virginia, and some links about the youths, which way the wind is blowing on socialism and Camera Hogg sucking the life out of the Dems.
In first amendment news, Google is all but colluding with the Chi-Coms to repress their people and no doubt to censor, stymie and influence our elections and everyday culture here. I'd call that acting at the behest of a hostile foreign power in the capacity of a hostile foreign agent. Dissolve Google, preferably in hydrofluoric acid, rhetorically speaking. And Daniel Greenfield rips into the SPLC's dangerous attacks on religious liberty.
On the international front, as if Socialism hasn't put Venezuela on life support, Caracas was rocked with a magnitude 7.0 earthquake, a shocking report out of London where evidently Vietnamese kids are being used as slaves to harvest pot (no comment from Al Leppo), PDT on NATO nations' deadbeat status and Israel gets it right on gun rights.
Meanwhile, a sobering take on radical Islam in our prisons as a rogues gallery of jihadis, clit-clippers, head-choppers and other assorted mostly peaceful sharia enthusiasts gathered in Vikings stadium to celebrate some sort of magic show. Jeez, are we on the verge of being f**ked or what?
Despite all the media and Deep State generated bullshit the economy is still going gangbusters as witnessed by a record high close for the S&P index, more on Loopy-Ocasio-Fiasco's old bar shuttering due to "Fight for $15!", California is sabotaging the Administration's food stamp work requirements, Chuck Grassley loves drug dealers, and the PDT EPA issues a coup-de-grace on Obama's War on Coal crap.
From hither and yon, PETA forces Animal Crackers to remove the bars on the packaging (one seemingly tiny cut in the death from a thousand cuts strategy, sadly), Austin will keep weird - and Austin, a look at this Q-Anon deal and lastly what we're all up against.
Anyway, links from around the world, across the nation and up your street. Have a better one and remain blessed.


IN THE LEAD: MANAFORT, COHEN FALLOUT


posted by J.J. Sefton at
07:42 AM
|
Access Comments