« Trump Speech/Music Thread/Book Club Thread
|
Main
|
The Morning Report 8/22/18 »
August 21, 2018
Tuesday Overnight Open Thread (8/21/18 )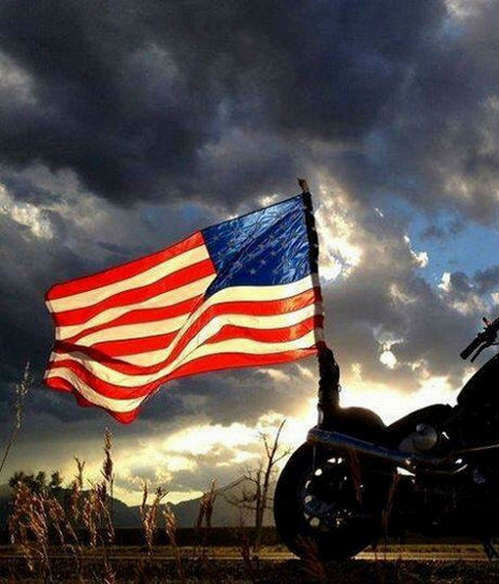 ***
The Quotes of The Day

Quote I

"I saw three creatures when I was 7 and I've seen them like five or six more times when they came back. Telepathically they told me to come out. I went out and saw a round spaceship. I entered and there were some round seats and quartz pieces that they used to steer the ship." Bettina Rodriguez Aguilera, (R-FL)

Quote II

"Remember the baker in Colorado who refused to make a wedding cake for the gay couple, it went all the way to the Supreme Court? Now he's back in court because he wouldn't bake a cake for a couple celebrating — or somebody celebrating gender transition. Is there only one bakery in Colorado?" Bill Maher

Quote III

If the allegations are true, Keith Ellison has no right to serve as the state's chief legal officer. And he had no right to run under false pretenses, as a man standing wrongly accused. Voters had only his word on that claim, and the investigation is ongoing.

In the meantime, Keith Ellison must withdraw from the race and not put Minnesotans through another cycle of political scandal. They've been through enough.

It's very simple. We believe survivors. NOW
Too little, too late. But, nice try.

Quote IV

You know why you got Trump? Because Donald Trump, with all his quirks, is exponentially more competent, capable, and trustworthy when it comes to running this country for the benefit of Normal Americans than the sorry collection of Ivy League-credentialed dimwits, progressive poohbahs, and Fredocon enablers that masquerades as America's elite. Kurt Schlichter
***

What is the Left good for? Making up shit as they go along.
***

The ONT is taking a trip down Memory Lane.
***
If the government schools were really about education rather than indoctrination, today's required reading would be quite different. Required reading today and yesteryear.
***

Perhaps the New York State Department of Environmental Conservation should implement the following plan: The failure to plan on your part should not constitute an emergency on our part.

According to Rob Dawson, a state forest ranger, the last four people who died at Kaaterskill Falls were either taking or posing for pictures.

Forest rangers have struggled to keep the growing crowds safe. They estimate the falls see 100,000 visitors a year, a tenfold increase from a quarter-century ago.
***

Contrary to what the "Experts" claim. Some art is just shit.

As Thames Water authorities donned biohazard suits to do battle in the bowels of the city using pressure hoses and shovels, curators at the Museum of London smelled a fresh opportunity to document our times.

"We always knew, I think, that it would have been a quirky story," Andy Holbrook told Ars recently in an interview. He's the collection care manager of the Department of Conservation and Collection Care at the Museum of London. The fatberg "kind of appeals to the child-like sense of things that are gross," he explains. But at the same time the museum was running a season of themed exhibits called "City Now City Future."
***
The ONT Musical Interlude
August 21, 1952, Born on this day, Turkish-born English musician, singer, actor and songwriter Joe Strummer who was the co-founder of The Clash, who had the 1979 UK No. 11 single 'London Calling' and the 1982 US No. 8 single 'Rock The Casbah. Their 1991 UK No.1 single 'Should I Stay Or Should I Go', was first released 1982. He later formed Joe Strummer & The Mescaleros. He died on 22nd December 2002 of an undiagnosed congenital heart defect. via thisdayinmusic.com
*
August 21, 1983, Ramones guitarist Johnny Ramone had a four-hour brain surgery operation, after being found unconscious in a New York Street where he had been involved in a fight.
***

You think your job is difficult? So, do you want to be a police officer?

On the night of August 5, a man named William Hughes was shot and killed by two St. Paul police officers. The officers were responding to a 911 caller who said there were multiple gunshots on the second floor of a duplex.

After Hughes's death, his family, along with the usual suspects, demanded "the release of [body camera] footage, data from 911 calls and a third-party investigation into the shooting." Yesterday, St. Paul's police chief released the video that was recorded by the two officers' cameras.

The videos show the two officers approaching the duplex in the dark. There is no apparent sign of life. They decide to knock on the door of the ground floor unit to ask the occupant whether he or she heard gunshots. When they do so, a voice from behind the door says "I will kill you." The officers proceed with a flashlight and at least one drawn firearm.
***

I'm not complaining. And I'm probably not the only one here who has lived in a dump or two over the years. I wish I could have lived in such a hell hole at one time in my life. Purdue students are being oppressed.

Photos of temporary dorm rooms at Purdue University have prompted people to compare the living spaces to "boot camp" and "prison" — and that's absolutely ridiculous.

The dorms in question are temporary living spaces that house eight to ten students, according to an article in BuzzFeed. They made news when a student-run paper, Purdue Exponent, posted a photo of them on Instagram.

"Faced with an excess of admitted students, Purdue University Residences continues to place some students in makeshift rooms in the basements and study lounges of residence halls around campus, like these in Shreve and Meredith residence halls," the Instagram caption stated.

There is the door, don't let it hit you in the ass when you move back to Mommy & Daddy's basement.
***
Finding a good plumber is hard. Really hard. Just ask our Genius Award Winner.

A plumber was stabbed to death after a row with a customer over his three-hour lunch break, it has been claimed.

Gary Amer, 63, was reportedly found dead with knife wounds in the chest next to a boiler and his tool kit in Walworth, south-east London.

Last night William Treadwell, 67, was charged with Mr Amer's murder, Scotland Yard announced.
***

My guess is that he still has to turn in his homework on time. Tonight's Feel Good Story of The Day.

William Wilkinson, a teacher at Grace Christian Academy, is serving as a living donor to his 12-year-old student, Kaden Koebcke.

Koebcke's family sought help through a Facebook page called Kaden's Kidney Search.

Kaden's mother, Cami, says she will never forget the day Wilkinson visited their home to reveal he had found a perfect match.

"He says, 'Well, do you guys really wanna know?' And we said, 'Yeah, we wanna know, we wanna thank him'," she told Fox 5. "And you know, He's like, 'Well, it's me.' And I mean it just — I mean ... it was unbelievable," Cami recalled.
***

Tonight's ONT has been brought to you by Procrastination.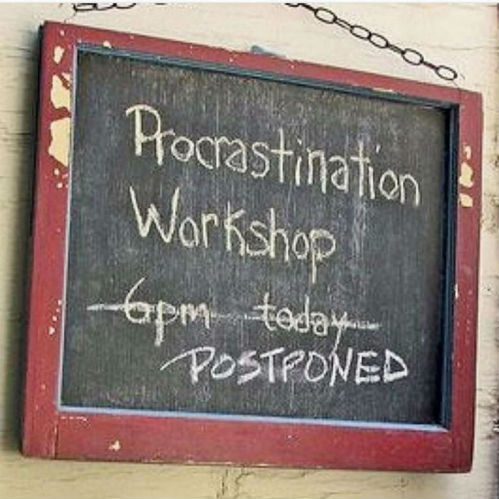 Notice: Posted with permission by the Ace Media Empire and AceCorp, LLC. Two for one Cardboard Subscriptions are available in the lobby during intermission.

August 21, 1952, Born on this day, Turkish-born English musician, singer, actor and songwriter Joe Strummer who was the co-founder of The Clash, who had the 1979 UK No. 11 single 'London Calling' and the 1982 US No. 8 single 'Rock The Casbah. Their 1991 UK No.1 single 'Should I Stay Or Should I Go', was first released 1982. He later formed Joe Strummer & The Mescaleros. He died on 22nd December 2002 of an undiagnosed congenital heart defect. via thisdayinmusic.com
*
August 21, 1983, Ramones guitarist Johnny Ramone had a four-hour brain surgery operation, after being found unconscious in a New York Street where he had been involved in a fight.&topic=world_news"> posted by Misanthropic Humanitarian at 10:35 PM

| Access Comments