« EMT 08/25/18
|
Main
|
Saturday Gardening Thread: Storm Lane [KT] »
August 25, 2018
Late Summer Saturday Open Thread August 25 [KT]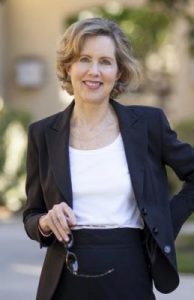 Heather MacDonald, Enemy of the Left
It's been a while since I have heard about Heather MacDonald getting shouted down on a college campus. But that doesn't mean she's gone away. David Thompson picked up on a couple of pieces by MacDonald recently. This is a quote from the first:
What do you do if you are the New York Times and 20 people show up to the white-supremacist rally that you had been breathlessly billing as further proof of the normalization of hatred in the Donald Trump era? Expand the definition of "white supremacist" to cover a large portion of the American electorate and its representatives.
The New York Times is not alone.
Our own J.J. Sefton linked the second piece by MacDonald in one of his wonderful Morning Reports this week (we're gonna miss him next week), but I thought it deserved a little special attention:
For academic feminists, male and female biology is either interchangeable or immutable, depending on what complaint they need to lodge.
I wonder if all true feminists have switched over to the "front hole" terminology already? Health Line has added it to their safe sex guide. But they are not re-naming the vagina. ""Front hole," as another term for vagina, is also used by the National Institutes of Health, Human Rights Campaign, BMC Pregnancy and Childbirth journal, and Fenway Health in collaboration with Harvard Medical School, the National LGBT Health Education Center, and the Massachusetts League of Community Health Centers."
That was quick.

Back to the MacDonald piece:
A foundational tenet of academic feminism holds that alleged differences between males and females are socially constructed. This credo usually maximizes the opportunities for charging sexism, yet it will be discarded in an instant if acknowledging the innate biological and psychological differences between men and women yields an additional trove of feminist complaint. The current issue of the Yale Alumni Magazine shows how the game is played.

For years, medical research neglected "sex and gender differences" in health, according to the magazine. . . .
As noted in the piece, there were reasons that research was often often conducted on male subjects. But let's frame it in a way that will increase gender studies paychecks at universities.
In related news from Thompson's post, there's a new subject coming to an academic institution (AKA Clown Quarter) near you: Racial Capitalism.
And from the comments:
Symbolism!

It reminds me of the Writing Centre at the University of Washington, Tacoma, the stated goal of which is to "help writers succeed in a racist society," a goal to be achieved by denouncing grammar as "an unjust language structure," and the correction of punctuation as "an oppressive practice." And where even a 500-word press release explaining this ambition took over a year to write.
Sounds like they're teaching skills that employers will be looking for. At least employers with a lot of time on their hands whose wish is to help their employees change society's racist standards for grammar and punctuation. So, pretty much all of their students will be working in ethnic studies departments in universities. Theoretically.
Here's a good question you might take from the video below: If American Universities have become hatred machines should regular people be supporting them?
Long before history began we men have got together apart from the women and done things. We had time.

C. S. Lewis
Heather MacDonald was a feminist when feminists were still allowed to read male writers. I always find it interesting when someone moves from the left to the right politically, as she did. When you have some time, you might want to put this podcast on, or look through the transcript.
If you only have 5 minutes, here's a video.

Hope you have a great weekend.
p.s.: And if you keep seeing that video of Ted Cruz' opponent defending the NFL kneelers, here's MacDonald ripping up BLM. Protests should not result in increased deaths of the people protesters want to protect, at the hands of each other. See: recent shootings in Chicago.

posted by Open Blogger at
10:15 AM
|
Access Comments