« Wow: Pentagon Analyst Stripped of His Security Clearances After Questioning Exorbitant Contracts for Trump-Campaign Spy Stefan Halper
|
Main
|
The Morning Report 8/17/18 »
August 16, 2018
An ONT Made for You and Me
Hey there, hi there, ho there, you're as welcome as can be. O-N-T, O-N-T, er O-N-T-T-Teee!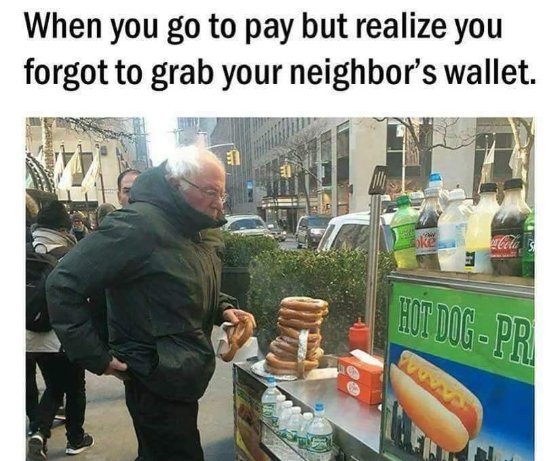 How About a Little Game Theory?

The untenable tension between freedom of speech and freedom of association
Sonny Bunch starts off:
These are dark times for those who believe in unfettered freedom of expression. These are amazing times for those who believe in unfettered freedom of association. And these are untenable times for those who hope to balance both.
See, my position on this is simple: Both should be near absolute (Can't start a riot, etc...usual caveats). You want to shout the N-word in a crowded theater? Go ahead. Refuse to serve white people (or black people, or Democrats, or Christians, or anybody) at your restaurant? Knock yourself out. The market will take care of the latter and societal opprobrium (or a punch in the snoot) the former. But that's not the world we live in.
If you create a world in which you appeal to principles and then weaponize these principles in such a way that only one side of the fight is hurt — a world in which Kevin D. Williamson is canned from the Atlantic while Sarah Jeong maintains her position at the New York Times; a world in which right-wing YouTubers are demonetized while left-wing videos skate by; a world in which conservative voices see their tweets disappear while liberal voices flourish — you encourage people to abandon their principles altogether. (That's why conservative provocateurs tweet about following "new rules": They see principles as a weakness, and in a total cultural war, they might not be wrong.)
This is where I disagree. I'm not abandoning my principles, My principles are fine, as long as they apply to everybody. When they don't, when as he says they are weaponized against one side and not the other, then we are no longer talking about a principled society. Now we're talking game theory, specifically The Prisoner's Dilemma. From Wiki:
Albert W. Tucker formalized the game with prison sentence rewards and named it "prisoner's dilemma",[1] presenting it as follows:




Two members of a criminal gang are arrested and imprisoned. Each prisoner is in solitary confinement with no means of communicating with the other. The prosecutors lack sufficient evidence to convict the pair on the principal charge, but they have enough to convict both on a lesser charge. Simultaneously, the prosecutors offer each prisoner a bargain. Each prisoner is given the opportunity either to betray the other by testifying that the other committed the crime, or to cooperate with the other by remaining silent. The offer is:


If A and B each betray the other, each of them serves two years in prison


If A betrays B but B remains silent, A will be set free and B will serve three years in prison (and vice versa)


If A and B both remain silent, both of them will only serve one year in prison (on the lesser charge).


It is implied that the prisoners will have no opportunity to reward or punish their partner other than the prison sentences they get and that their decision will not affect their reputation in the future. Because betraying a partner offers a greater reward than cooperating with them, all purely rational self-interested prisoners will betray the other, meaning the only possible outcome for two purely rational prisoners is for them to betray each other.[2] The interesting part of this result is that pursuing individual reward logically leads both of the prisoners to betray when they would get a better reward if they both kept silent. In reality, humans display a systemic bias towards cooperative behavior in this and similar games despite what is predicted by simple models of "rational" self-interested action.
I've stated my principles above, however, if I do nothing in the name of "principle" when the other side violates them to my detriment, then pretty soon I'll be removed from the board. The ONLY* way to move back to the principles that I want is to make the other side suffer as much as I do until they cry "Uncle". Then we can discuss a world where we both have the freedoms that we should.
*This is the part of the argument that I never see the "Muh principles!" crowd making. OK, fine, what is your suggested course of action to bring society back to equilibrium? Seriously, game theory is nasty and dirty and no fun for anyone. Give me an alternative. I've never seen any of them suggest anything other than martyrdom. Martyrdom's great-except martyrs never encourage the other side to do anything, they usually function as the butt of a joke. They only function to encourage the losing side to finally fight back. If you don't like what I've proposed, suggest another course of action, one with a chance of working. I'm waiting.
The Chicago Way
Gangs and Politicians in Chicago: An Unholy Alliance
But hey, let's talk about the NRA, M'kay?

Heroes Walk Away From Explosions
Women in Combat

Since this has been in the news lately, Jesse Kelly had some thoughts:
Click on the link and scroll down to read the thread. Jim Webb was even more blunt (if that's possible) way back in 1979. I think it's a bad idea in general, but any woman who wants to serve in combat and can meet the exact same physical standards required for men, should be allowed to. If we stick to that, I think it'll be a vanishingly small number of women who find themselves on the front lines, and those that do will have absolutely earned the right to be there.
Dys_____(fill in the blank)

11 Facts About the Math Disorder Dyscalculia

Interesting read. Dyslexia gets the attention all, but I suffer from a related disorder, dysgraphia (I kan't spel). Spell check was a godsend for me, but sometimes you might notice it creeping into my posts. Homonyms are the worst because spell check doesn't catch them, whether and weather, for example. I actually do know the difference, but sometimes I'll use the wrong one and my brain just doesn't see it when I'm proof reading. Other times I'm just an idiot, last week I heard myself saying "So that's apt K as in 'cat'", for example. I know that one too, but sheesh.
That's How You Get More Trump
Firefighters Filming Trump Motorcade Going By Get Sudden Surprise They Wouldn't Soon Forget
That's another thing that doesn't get mentioned enough. After who knows how many years of studied disdain for the common man from those that consider themselves to be our betters, Trump cuts right through all of that, and for all his faults he obviously has a real appreciation for Joe and Jane Six-Pack. Say what you will, but stuff like this happens too often for it to be anything but genuine.
Tonight's ONT brought to you by Baroque Obama: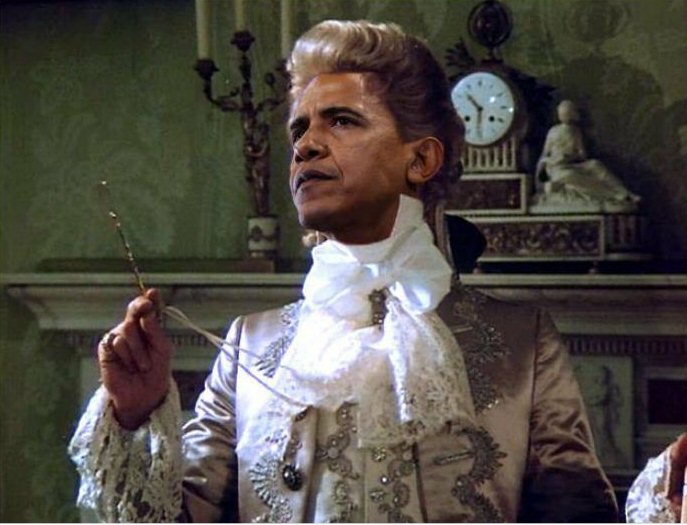 posted by WeirdDave at
10:03 PM
|
Access Comments