« Food Thread: "You can have any color as long as it's black"
|
Main
|
The Morning Report 8/20/18 »
August 19, 2018
Sunday Overnight Open Thread (8/19/18 )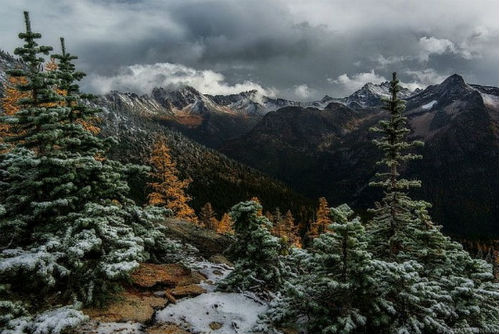 (Everybody wants to be, closer to The ONT)
***
The Quotes of The Day

Quote I

Sarcasm: the last refuge of modest and chaste-souled people when the privacy of their soul is coarsely and intrusively invaded. Fyodor Dostoevsky

Quote II

You want to have two guys making out in front of your 4-year-old? It's OK with them. A guy smoking a joint, blowing the smoke into your little kid's face? OK with them. And I'm not exaggerating here. This is exactly what the secular movement stands for. Bill O'Reilly

Quote III

Intellectually I know that America is no better than any other country; emotionally I know she is better than every other country. Sinclair Lewis

Quote IV

"Before the camps, I regarded the existence of nationality as something that shouldn't be noticed—nationality did not really exist, only humanity. But in the camps one learns: if you belong to a successful nation you are protected and you survive. If you are part of universal humanity—too bad for you." Alexander Solzhenitsyn
***

Not only can Al Sharpton teach you how to be a pond scum sucking anti-Semite and tax dodge, he can teach you how to spell.

Sharpton concluded his comments with a reference to Franklin's 1967 hit "Respect," in which the singer spelled the word out. Sharpton and Franklin, who died last week at the age of 76, were close friends.

"So in the words of my late friend Aretha Franklin, show some R-E-S-P-I-C-T, and the next time you get a black woman and a beagle confused, remember this: I got you," Sharpton said
***

An incomplete story, no word if Judge Smails, Al Czervik, or alcohol was involved.

The U.S. Coast Guard is investigating a collision between a commercial powerboat and a sailboat in the Chesapeake Bay on Friday.

The two boats were off the shore of Thomas Point Park when the commercial boat, part of a charter service, and a J/105 sailboat belonging to the Chesapeake Boating Club in Eastport, collided. The powerboat slid over the sailboat, then came to rest with the cabin mounted across the middle of the deck, leaving a sizable dent.
***


The tree of liberty must be refreshed from time to time with the blood of patriots and tyrants. Thomas Jefferson. Or the Battle of Athens-August 1, 1946. h/t Bitter Clinger

Bill White, who had fought in the Pacific while still in his teens and come home an ex-sergeant, had gotten angrier as the day wore on. At two in the afternoon he had harangued the group of veterans in the Essankay, saying: "You call yourselves GIs—you go over there and fight for three and four years—you come back and you let a bunch of draft dodgers who stayed here where it was safe, and you were making it safe for them, push you around. … If you people don't stop this, and now is the time and place, you people wouldn't make a pimple on a fighting GI's ass. Get guns…"

In the early evening White went to get the guns himself. He sent two GIs to get a truck and, with a few other veterans, perhaps a dozen, he headed for the National Guard armory. There, he said in a 1969 interview, he "broke down the armory doors and took all the rifles, two Thompson sub-machine guns, and all the ammunition we could carry, loaded it up in the two-ton truck and went back to GI headquarters and passed out seventy high-powered rifles and two bandoleers of ammunition with each one." By 9:00 P.M. Paul Cantrell, Pat Mansfield, State Rep. George Woods, who was also a member of the election commission, and about fifty deputies were locked inside the jail and going through the ballot boxes. The presence of Mansfield and Woods meant that a majority of the election commission was on hand, so the tallies could be certified and validated on the spot. More deputies were still barricaded in the courthouse, but along the streets none were to be seen. If the Cantrell forces had been a bit more wary, they might have spotted some shadows slipping up the embankment directly across the street from the jail.
It's a long read. But, a very good one. Go ahead, read it for yourself, we'll be here.
***

Haven't had enough government BS tonight? Then maybe Southport is the town for you.

A homeowner has been told she could be breaking the law by parking on her own driveway in Merseyside.

Helen Maloney, of Emmanuel Road, Southport, said she received a letter from Sefton Council as she does not have a dropped kerb and has to drive over the pavement.

About 20 Sefton residents had been sent similar letters, the council said.

The homeowners had been asked to take the "necessary corrective action", a spokesman for Sefton Council said
***

You kick a dog long enough, the dog will bite back. NARL being cute. Someday, sometime, somewhere will be sorry that they have made a mockery of this debate.
The National Abortion Rights Action League (NARAL) has always promoted abortion as a fundamental right of women – sacrosanct and inviolable. But how much do these people really respect the women they purport to represent?

The Oregon chapter of NARAL has partnered with a local ice cream shop to market new flavor: Rocky Roe v. Wade.
***

Fvck Screw you and the horse you rode in on.

Louisiana commission blocks two banks from $600 million road plan because of gun sales policies
There are 2 comments on the The Advocate story from Thursday Aug 16, titled Louisiana commission blocks two banks from $600 million road plan because of gun sales policies. In it, The Advocate reports that:

State Treasurer John Schroder and Senate President John Alario, R-Westwego, squared off Thursday, Aug. 16, 2018, at a State Bond Commission meeting over excluding two banks from work on loans to fund highway projects. Schroder, right, and Alario are shown in this file photograph from December 2017 Bond Commission meeting.
Waiting to hear from the usual suspects (Kristol, French, Will, et al) that this is criminal and how it shouldn't stand. They too can F-off.
***
Coffee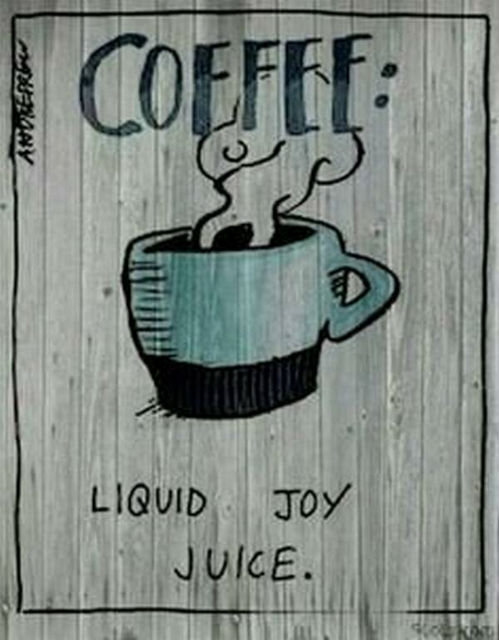 ***
The ONT Musical Interlude
***

Had Gavin McInnes' been a stalwart conservative like cuck Kevin D. Williamson there would have been a furor over this suspension. But, Gavin is Gavin.

***
That is one way to grab her attention and let her know you aren't happy. Genius Award Winner.

Devastated woman, whose husband tried to kill her by flying a PLANE into their home after blazing row but succeeded only in killing himself, insists he was a 'fantastic guy' and she'll 'never understand what was in his head'

Duane 'Rhedd' Youd was killed Monday after he intentionally flew a plane into his home in Payson, Utah, where his wife Sandy and son were sleeping

Both escaped unharmed as flames engulfed the two-story home in Payson, Utah
Sandy has said she will 'never understand' what was going through his head

She described him as a 'fantastic guy' in an interview days after the deadly crash
Police say Rhedd was arrested for assaulting his wife the night before the crash
After making bail, he went to local airport and flew plane directly into the home
***

The moose out front should have told you this was Tonight's Feel Good Story of The Day.
***
Tonight's ONT has been brought to you by the slogan of "Improvise, Adapt, Overcome"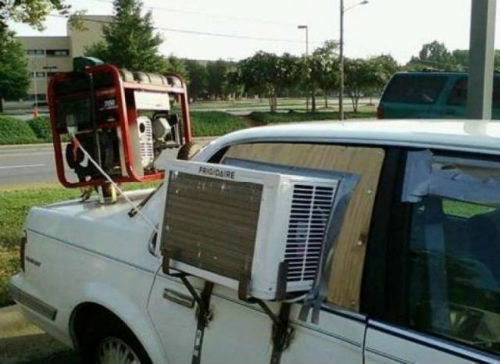 Notice: Posted with permission by The Ace Media Empire and AceCorp, LLC. 3 hour cruise reservations gladly accepted.
Weekly commenter stats for week of 8-19-2018
Top 10 commenters:
1 [490 comments] 'Insomniac' [68.81 posts/day]
2 [427 comments] 'Your Decidedly Devious Uncle Palpatine, GECSPLAN, SMR and Ancient Slavonaut Newsletters'
3 [388 comments] 'Calm Mentor'
4 [344 comments] 'hogmartin'
5 [317 comments] 'Grump928(c)'
6 [297 comments] 'ScoggDog'
7 [293 comments] 'Cicero (@cicero)'
8 [291 comments] 'Anna Puma (HQCaR)'
9 [288 comments] 'J.J. Sefton'
10 [286 comments] 'Lancelot Link Secret Agent Chimp '
Top 10 sockpuppeteers:
1 [67 names] 'Adirondack Patriot' [9.41 unique names/day]
2 [64 names] 'Duncanthrax'
3 [59 names] 'Miklos, just Miklos'
4 [42 names] 'Under Fire'
5 [38 names] 'Hands'
6 [36 names] 'Surfperch'
7 [34 names] 'Don Q.'
8 [34 names] 'Adriane the Music Critic ...'
9 [33 names] 'Axeman'
10 [32 names] 'Cicero (@cicero)'


posted by Misanthropic Humanitarian at
09:57 PM
|
Access Comments