ę That Was Fast: Twitter Suspends Ron Paul Institute's Account
|
Main
|
Esquire: NBC Knew About Matt "Rape Button" Lauer Since 2012 Ľ
August 07, 2018
Socialist Mayor Bill DiBlasio Says We "Would Be Better Off Without" Murdoch and Fox;
Brian "Tater" Stelter, Whose Only Cardio Comes From Freak-Outs About Criticizing the Media, Says No Big Deal, It's Only Fox
The only thing more predictable at this point is the inevitable David French column, repeatedly praised by Jonah Goldberg, cucksplaining why DiBlasio was right to say this and Tater was right to defend him.
Then they'll snuggle up to each other on twitter and coo unfunny flirtatious tweets back and forth about whether Die Hard is a Christmas Movie (gotta love dose 2011 memes, doh) and whether Sonny Bunch has bad opinions.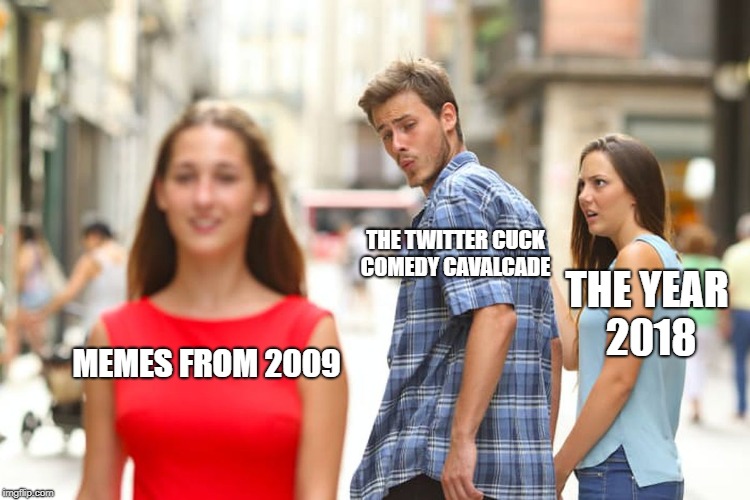 The Silly Boys Are Still Doing Their Cyberflirting Game: I don't understand how they keep using this joke. It's not funny. It was barely funny when people started doing it in 2010.
The game goes like this. Idiots like this game because they don't have to be funny or inventive to play it. So, one cyberflirting heavyset man pretends to have a hyperbolically strong opinion about a trivial matter. Then another heavyset man who wants to cyberflirt pretends to have a hyperbolically strong opposite opinion. Then the heavyset cyberflirting men continue pretend fighting with each other, like couples going through the childlike bantering of early romance, and believe that other people are amused by this, rather than sickened by it.
All day yesterday, this bullshit about pizza, with unfunny people flirting with each other and believing other people were really enjoying the comedy hijinks.
And before that: Whether Die Hard is a Christmas movie. (For the hundredth time.) And before that, which Star Wars movies are best and worst (for the hundredth time).
All day long with these sweet little round-bottomed girls.