« "Extremist Muslim" Compound In New Mexico Was Teaching Children to be School Shooters; Linked to Unindicted Co-Conspirator in 1993 WTC Bombing
|
Main
|
The Morning Report 8/9/18 »
August 08, 2018
Wednesday Overnight Open Thread (8/8/18 )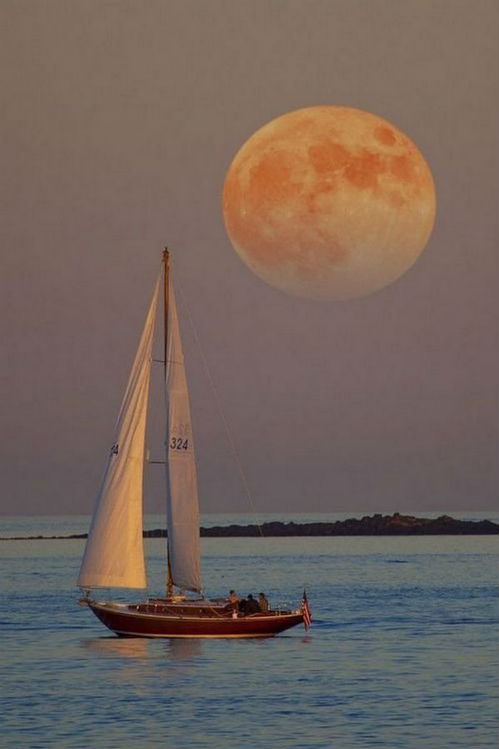 ***
The Quotes of The Day
Quote I

The idea behind giving professors lifetime tenure is that this will enable them to speak out freely. But it would be hard to name any other occupation with a more cowardly record than academics, who have been giving in to politically correct campus bullies ever since the 1960s. Thomas Sowell
Quote II

"But let me offer you my definition of social justice: I keep what I earn and you keep what you earn. Do you disagree? Well then tell me how much of what I earn belongs to you - and why?" Walter E. Williams

Quote III

"Only the Democratic Party could produce a string of presidential candidates who oppose school choice and vouchers while sending their own children to lily-white private schools. Only the Democratic Party could hysterically denounce a Supreme Court nominee for allegedly making unwanted sexual advances in the workplace and then applaud a president who was receiving oral sex from a White House intern while discussing deploying American troops with a congressman on the phone. Indeed, only the Democrats could oppose Clarence Thomas, actually block Supreme Court nominee Douglas Ginsburg (for marijuana use), and then run Bill Clinton for president." Ann Coulter
***
Are you an employer? Do you wish to do the right thing? Refusing to hire a DACA recipient is illegal.

Federal courts say DACA workers are now a protected class
So far, DACA workers seem to have a good chance of winning. In April, a federal judge in Florida ruled that DACA recipients are a protected class, and allowed the lawsuit to proceed. A federal judge in New York came to the same conclusion in the first DACA lawsuit filed in 2014. That case was eventually settled.

The first DACA worker to file a discrimination lawsuit was a 25-year-old college graduate from Yonkers, New York. It was 2014, and Ruben Juarez had just graduated with an undergraduate degree in accounting. He recently had been accepted to Fordham University to pursue a master's degree in global finance.
***
Your Federal Government, working hard to protect you from the evil ginseng peddlers that walk among us.


A southwest Missouri couple who illegally bought ginseng from Arkansas has been sentenced to a year of probation.

The Springfield News-Leader reports 77-year-old Kermit Schofield and his wife, 73-year-old Sandy Schofield were sentenced Tuesday in a courtroom packed with supporters from their hometown.

The couple farms and sells herbs in Theodosia, a town of about 250 people near the Missouri-Arkansas border.

Attempting to overthrow a duly elected POTUS? High paying gigs at CNN.
***

Too much coffee? No!!!!!! Too much water? Yes. Over hydration can kill you.

In 2017, a University of Texas football coach created a urine-based "Longhorn Football Hydration Chart," which labeled players with yellow urine as "selfish teammates" and those with brown urine as "bad guys." This "hydration shaming" practice has permeated high school sports, thereby encouraging a sporting culture which equates superior performance with superior hydration.

Overzealous obedience to this hydration advice has uncovered a dark underbelly to superior hydration practices: overhydration. When high school football player Walker Wilbanks died in Mississippi in August 2014 from overhydration, the doctor said that the cause of death was an "unpredictable freak occurrence."
***

Diane Feinstein, Paragon of virtue has some 'splaining to do.
***
Why is Face Book Racist and Misogynistic? Why do they want to block this advertisement?
***

The advantages of living in a big city? Bird Electric Scooters.
***
What's the law say? You get to be the judge and render your decision opinion.

If someone stole your car, and 15 years later you saw a stranger driving it, would you have a legal claim to getting it back?

For most cars, you probably wouldn't even care by then. But two parties with claims to a $7 million piece of rolling French art stolen from a Milwaukee garage care a lot, and a court in Wisconsin could decide who gets the vehicle, now being sequestered at an East Coast business after shady export from and return to the U.S.
***
The ONT Musical Interlude
August 8, 1986, David Crosby of Crosby, Stills and Nash was released from prison after serving three years for drug and weapons possession. His conviction would be overturned by a Texas appeals court in November 1987. via thisdayi.com

I guess that's a big Ooops.
**
August 8, 1961, Born on this day, The Edge (Dave Evans), guitarist, singer, songwriter with U2. They signed with Island Records and released their debut album, Boy in 1980. Their 1987 worldwide No.1 album The Joshua Tree spent 156 weeks on the UK chart. Their U2 360° Tour of 2009–2011 is the highest-attended and highest-grossing concert tour in history. via thisdayinmusic.com
**
Need some metal? Need some death metal? The ONT has you covered.

She may not look like one, but 96-year-old Inge Gingsberg is a rock star. She is the songwriter and lead vocalist of death metal group TritoneKings and is known as "Death-Metal Grandma".

Inge has had quite a remarkable life. She grew up in Austria, but was forced to flee to Switzerland in the early days of World War 2, to avoid persecution. She spent years in a refugee camp, and after the war, she and her husband relocated to Hollywood, where they had to start their new life from scratch. Inge was able to begin a career in the music industry, composing songs for some of the most popular singers at the time, such as Nat King Cole, Doris Day, and Dean Martin. After a while, Inge started to get tired of Hollywood life, and decided to reinvent herself. Today, she is the vocalist of a death metal band.
These two guys dazed and confused. But, It's better to burn out than it is to rust.
***

Satire, What is it good for? Chuckles and snorts.

WASHINGTON—Following immediately on the heels of his hearing before the House Judiciary and Oversight committees, FBI agent Peter Strzok was again summoned to testify before Congress Thursday about texts calling Trey Gowdy a "pissy little shithead." "Now what exactly did you mean when you said Trey Gowdy was a 'dickless fuck-weasel who couldn't investigate his way out of a goddamn paper bag'?" asked Judiciary Chairman Bob Goodlatte during an oftentimes heated exchange....
***

Pretty big talk coming Elon Musk. Wonder what the hell he would do if the government subsidies dried up?

Elon Musk said he's thinking about taking Tesla private. More specifically, he said he may buy back the company for $71.3 billion (at a share price of $420), and already has the funding to do so. From a report:
Musk, the CEO and largest shareholder of the electric car maker, said on Twitter on Tuesday that he has secured funding from a private buyer. He implied that the funding values the company at $420 a share. The stock had been worth about $342 a share before Musk's tweet, and shares quickly jumped as high as $371. The stock had climbed slightly earlier in the day after the Financial Times reported that Saudi Arabia has quietly built a big stake in Tesla. Tesla didn't immediately respond to a request for comment. About an hour and 20 minutes after the Musk tweet, trading in Tesla stock was suspended because the company was expected to release news.
***
The song "(You're) Having My Baby" has taken on a whole new meaning. Fertile woman in need of some serious couch time.

A woman who turned her back on men to 'have sex with ghosts' more than 11 years ago is now in a 'pretty serious' relationship.

And she revealed she hopes there may be a way for the pair to start a family.

UK-based Amethyst Realm, 30, a spiritual guidance counsellor, claims to have sexual encounters with 20 different ghostly lovers during the past 11 years.
Sounds a little promiscuous.
***

Ace's Kids (AKA The Horde) Would never have to worry about this.
***

No, you aren't Mr. Ed. Tonight's Genius Award Winner.
***

It never hurts to be kind. Tonight's Feel Good Story of The Day.
***

Tonight's ONT has been brought to you by Personal Observations.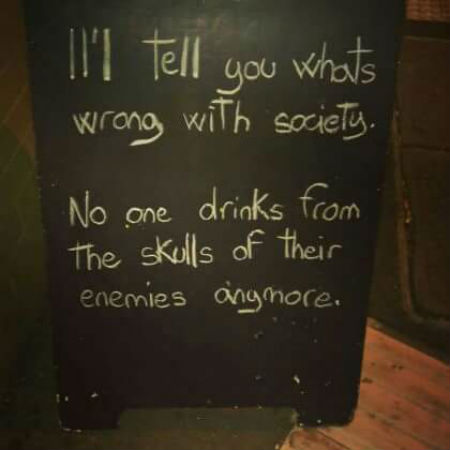 Notice: Posted with permission by Ace Media Empire. Three drink minimum, assless chaps optional, shoes are a must. Unless you have lost one along a major highway.
u2 &topic=world_news">

posted by Misanthropic Humanitarian at
09:41 PM
|
Access Comments