« Oliver Darcy Brags That It Was Media Pressure, Such as That Exerted By Himself, That Got FaceBook, YouTube, and Apple to Ban InfoWars;
Now Pushes for Twitter to Ban InfoWars Too
|
Main
|
The Morning Report 8/7/18 »
August 06, 2018
Monday Overnight Open Thread (8/6/18 )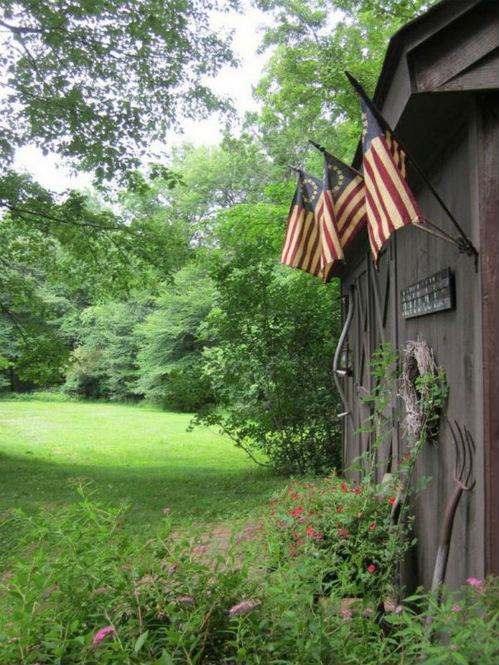 ***
The Quotes of The Day

Quote I

If we open a quarrel between past and present, we shall find that we have lost the future. Winston Churchill

Quote II

When you forgive, you in no way change the past - but you sure do change the future. Bernard Meltzer

Quote III

Seek that which within lies waiting to begin the fight of your life that is everyday. Ian Anderson
***

Tucker Carlson interviews Tommy Robinson. Good stuff.
***
Riding sharing. Wasn't the idea to speed up transport? Not according to Timothy Hochstedler.

Although ride-sharing services such as Uber and Lyft initially gained popularity in larger metropolises, now passengers can hail a ride with a click of a button in most cities and suburbs across the country. Unfortunately, though, ride-sharing is still not typically an option when it comes to small towns and rural areas.
***
Politicians and their plans. They all sound good rattling around in their empty skulls until they are implemented.

Two Congressional Republicans on Thursday introduced a proposal to implement federal paid leave for new parents.

The proposal, to be introduced as the "Economic Security for New Parents Act," is the work of Sen. Marco Rubio (R., Fla.) and Rep. Ann Wagner (R., Mo.). It would work by allowing parents to draw on Social Security, taking funds from their future entitlement to pay for some number of weeks off, and in return retiring the same number of weeks later than they would have otherwise.
Future entitlement?
***
It appears that someone has a terminal chip on their shoulder. Skinny eyebrows are culturally inappropriate.

I understand that skinny brows were not created or exclusively owned by the Latinx community: They also have roots in South African culture, in Roaring Twenties fashion, in the Harlem Renaissance community, and I'm sure they can be found in many other subsections of the world, too.

But to me and thousands of other Mexican and Mexican-American girls looking at these photos, RiRi's brows look a lot like the chola brows our mothers feared we would one day wear—the brows that are now untouchable and unwearable to women like me, especially in conjunction with hoop earrings and, god forbid, lip liner.

Funny if you can read and write English.
***

Alaska, the leader in serial killers.
***
The ONT Musical Interlude
***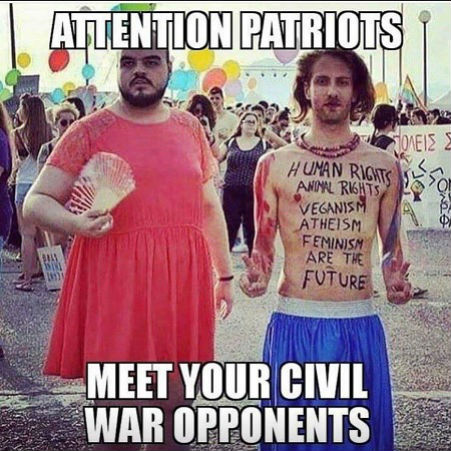 h/t American Digest
Our society going to hell in a hand-basket.

This isn't "culture war." Culture has nothing to do with it. It's war on normality by Brownshirts, incited or paid for by the likes of George Soros and Tom Steyer. It has now graduated from street-fighting to trying to take down the U.S. government.

I will never understand these people's hatred of America. They are unreachable by reason. It seems clear that they are trying to provoke a heavy, violent reaction from us so they can then haul out the artillery. They missed their big chance with Barama in the saddle but had been biding their time right along. They'll just continue that until their next big chance. They need to be able to declare martial law.

Be ready.
***

Running late? Stealing never helps unless you want to be our Genius Award Winner.
***

Very seldom does one start out on "top of the hill". Tonight's Feel Good Story of The Day.
***

Tonight's ONT has been brought to you by Tourism.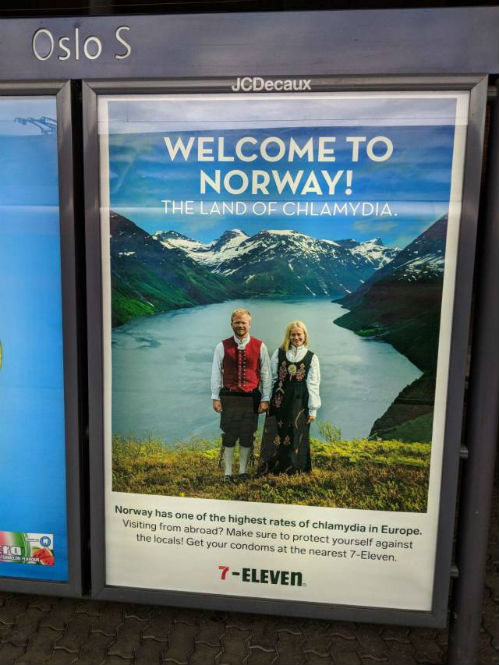 Notice: Posted with permission by Ace Media Empire, home of AceCorp, LLC and The ONT


posted by Misanthropic Humanitarian at
10:12 PM
|
Access Comments