« Chess Thread 08-04-2018
|
Main
|
Saturday Overnight Open Thread (8/4/18) »
August 04, 2018
Saturday Evening Movie Thread 08-04-2018 [Hosted By: TheJamesMadison]
A Change of Pace
A couple of weeks ago Jeff Thelen, the director of a small film available on Amazon Prime called Panopticon reached out to me hoping that I would view his film and let you fine people know about it as well. I immediately decided to go one further and I offered to interview him about the film.
So, last week, we did just that. We connected through Skype and had a good and interesting half hour discussion about his film, its origins, and in particular its making. He proved to be a great interview subject, and I highly recommend that you check out the whole thing below.
At the tail end of that talk, Jeff offered an idea for a post about small scale and initial films, which I've decided to spend the week writing about.
Let's do this!
Small Introductions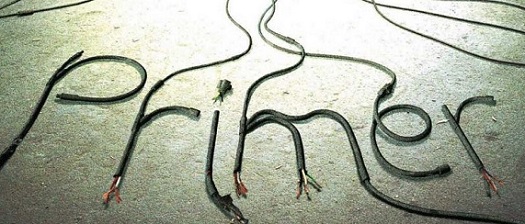 One of the movies that Jeff mentioned is Primer. For those who haven't seen it, Primer is s micro-budgeted and very mind-bending film about time travel that takes the concept as seriously as one can. It's a strong example of what someone with a 16mm camera and very limited means can accomplish.
The story centers around two friends who accidentally discover the ability to travel forward and back six hours at a time. What makes the movie work isn't the central conceit or even how seriously the filmmakers take it (which does help to provide a certain grounded reality when dealing with something so inherently fantastical), but the moral issues that the movie provides.
It's not the most original of conflicts, but the basic break of worldviews that Abe and Aaron diverge on provides something more than just gee-whiz razzmatazz about something pseudo-scientific. It gives the audience something to think about beyond the simple mechanics of the time travel conceit. The movie raises moral questions about time travel that end up translating well into questions about how we lead our lives. It's ultimately a time-travel movie that's not actually about time-travel at all.

An Introduction to Intelligent Weirdness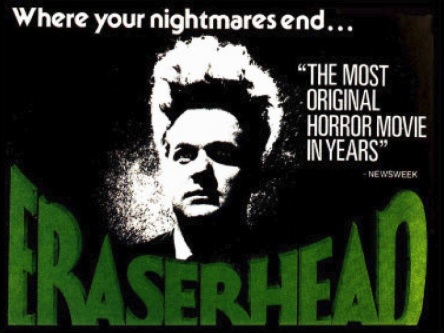 David Lynch does not make normal movies, and his first might be the most abnormal he ever made. Eraserhead is the story of a oddball loner who simply has trouble connecting with anyone. It's a rather simple tale told with what would become Lynch's special brand of weirdness. There a man in the planet who pulls levers that seem to control the world. There's a woman in a radiator who dances. And there's a weird alien-type baby that looks both otherworldly and completely realistic.
What makes that realistic monster baby all the more impressive is the size of the film's budget. At a budget whose estimates range from only $10,000 to $100,000, and the fact that the movie had to be made with actual film (which is expensive), makes the believability of that weird infant all the more impressive.
Still, the movie's staying power has more to do with what the movie says than how it looks. Digging through the layers of weirdness reveals a touching movie about isolation and the inability to connect with other people. It's the strength of the script that gives the movie its continued ability to connect with audiences forty years later much more than the odd visuals.

Introduction to a Genre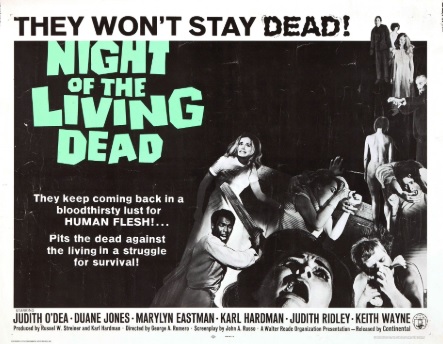 Who was George Romero in 1967? A no one. Who was he after 1968? He was the father of the modern zombie movie with his first feature Night of the Living Dead.
Looking back at the film fifty years after its release, it still holds some power. The initial shock of the seeing the idea of the re-animated dead on screen is long gone. The violence and gore no longer amaze us. And yet, the movie still holds up.
As with the other films in this minimal list, it was made on the cheap for about $114,000. They did a lot that cheap movies do. They filmed in the forest. They used a minimal cast. They bought clothes from Goodwill to use for costumes. They even used chocolate syrup for blood (the same trick Hitchcock used in Psycho) thanks to the black and white photography (which was also cheaper than color film stock).
And yet the movie endures. Romero was smart enough to take his minimal budget and first opportunity at feature filmmaking and try to say something with it. But, at the same time, he wasn't wildly over the top about what he had to say. His commentary about race relations in contemporary America was largely below the surface, only bubbling up in moments and never all that explicitly. It's not a didactic film out to browbeat the audience with a message, but a movie designed to entertain first and provide food for thought afterwards.
It's just too bad that Romero devolved in terms of his narrative abilities to the point of Land of the Dead.

Not Comprehensive
There are others to mine from. Christopher Nolan's Following, Francoise Truffaut's The 400 Blows, Terrence Malick's Badlands, and even Quentin Tarantino's Reservoir Dogs all represent what talented filmmakers can accomplish with minimal budgets and strong ambitions.
Not all of them end up great though. Stanley Kubrick's first film, Fear and Desire is a boring disaster of a film. Still, his talent with a lens was very obviously on display despite the very large narrative shortcomings.
And yet this is where tomorrow's filmmakers come from. It's those small movies being made almost purely with passion and assembled with duct tape that presage what we'll get in the future.
On top of that, if you want to help sidestep the current filmmaking power structure, it's hard to argue that Panopticon isn't a good place to start. Give it a watch!

Movies of Today
Opening in Theaters:
Christopher Robin
The Darkest Minds
The Spy Who Dumped Me
Next in my Netflix Queue:
The Struggle
Movies I Saw This Week:
The Thing (Netflix Rating 2/5 | Quality Rating 1/4) Poster blurb: "Nonsensical with a way too large cast and the famously awful CGI monster effects." [Netflix DVD]
Step Brothers (Netflix Rating 2/5 | Quality Rating 1.5/4) "Funny in small bursts, but not nearly enough to overcome the flaccid narrative." [Netflix DVD]
The Odd Couple (Netflix Rating 5/5 | Quality Rating 3.5/4) "Very funny and surprisingly touching." ["Library"]
Time Lapse (Netflix Rating 3/5 | Quality Rating 2.5/4) "It's well made with a treatment of time might be accidentally intelligent, but I largely disliked the three main characters." [Amazon Prime]
War of the Worlds (Netflix Rating 4/5 | Quality Rating 3/4) [Rewatch] "I love the horror elements, but it's a bit hodgepodge and the movie goes off the rails the second the family enters Boston." [Personal Collection]
The Last Samurai (Netflix Rating 4/5 | Quality Rating 3/4) [Rewatch] "Its treatment of feudalism in Japan is highly romanticized, but within that construct the movie tells a largely compelling story." [Personal Collection]
The Black Dahlia (Netflix Rating 3/5 | Quality Rating 2.5/4) [Rewatch] "Rumor is that the director's cut of the film is fantastic, and I'm willing to believe it. Maybe we'll see it one day. Until then we have a film that really feels like it's missing huge chunks." [Personal Collection]
Hero (Netflix Rating 4/5 | Quality Rating 3/4) [Rewatch] "Visually resplendent with an interesting structure and story all to help prop up dictatorial rule in China." [Personal Collection]

Contact
Email any suggestions or questions to thejamesmadison.aos at symbol gmail dot com.
I've also archived all the old posts here, by request. I'll add new posts a week after they originally post at the HQ.
Please, visit my website.
My first novel, The Battle of Lake Erie: One Young American's Adventure in the War of 1812 is now available for pre-order!

posted by OregonMuse at
07:03 PM
|
Access Comments