« American Exceptionalism Writ Small
|
Main
|
Weekend Gun Thread »
August 05, 2018
Food Thread: Turtles And Charcoal And Cilantro (Or Soap For Some Of You)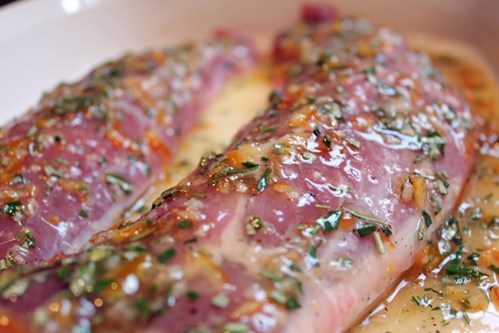 marinate: (verb) mar·i·nate \ ˈmer-ə-ˌnāt , ˈma-rə- \
to steep (meat, fish, or vegetables) in a marinade.
marinade: (noun) mar·i·nade \ ˌmer-ə-ˈnād , ˌma-rə- \
a savory usually acidic sauce in which meat, fish, or a vegetable is soaked to enrich its flavor or to tenderize it
Come for the food chats, stay for the grammar lesson!
In the award-winning, much acclaimed cookbook "The Deplorable Gourmet" is a recipe for a cilantro marinade. I created it for chicken, but I discovered, much to my delight, that it works well for beef, and figured that it will probably work for pork too. My default is about one day of marinating, but for complicated biochemical reasons (it was raining and I didn't want to grill) I decided to marinate two pork tenderloins for three days.
And there was much rejoicing in Dildoland, because it worked nicely. I overcooked the tenderloins because I was stupid and didn't stick to my original plan, but around these parts that means medium-well instead of medium. And they were incredibly juicy, perhaps because of the long marinating process, so the overdoneness was manageable.
So...this got me thinking about appropriate marinating times. Obviously it depends on the meat and the composition of the marinade. I wouldn't go three days with an acidic marinade and a delicate meat like shrimp or fish, but a big old pork shoulder might be able to handle that.
Oh; use zip-loc bags instead of hard containers. it makes it more efficient since you aren't wasting any space and can use the exact amount of marinade needed, and it's also fun to squish the food around in the marinade and pretend that you are a real chef!
Pro-tip: make sure the bag doesn't have a leak.
Go ahead...ask me how I learned that.
[put the bag in a plastic container to prevent large messes]

******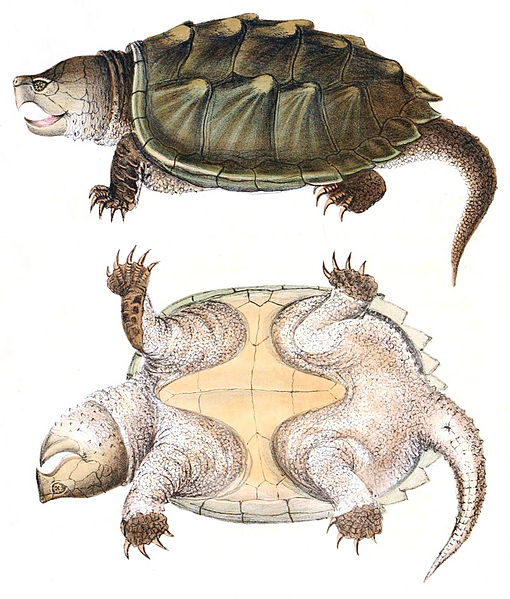 This is from "hunter-angler-gardener-cook," Hank Shaw's fun website that is dedicated to his particular way of eating, which is mostly with great joy and a conspicuous lack of pomposity.
Creole Turtle Soup

I love turtle soup for two reasons: First, it's just damn tasty. There are several classic ways to make it, and we'll get to that in a moment, but turtle meat is this cool combination of chicken thigh, clam and pork. I know, weird, right? The reason is because turtle meat is all over the map, with at least four different textures and colors coming from the same turtle, depending on what part you're talking about. The second reason I love turtle soup is because it is an American classic.
Even if you don't cook he is worth reading...
******
Mea culpa! It's a link to a NYT article, but damn, it's a very good one, and well worth reading. There is a tiny bit of political bullshit in it, but for the most part it is a rational criticism of a current health mania.
Worshiping the False Idols of Wellness
So what's the harm of spending money on charcoal for nonexistent toxins or vitamins for expensive urine or grounding bedsheets to better connect you with the earth's electrons?

Here's what: the placebo effect or "trying something natural" can lead people with serious illnesses to postpone effective medical care. Every doctor I know has more than one story about a patient who died because they chose to try to alkalinize their blood or gambled on intravenous vitamins instead of getting cancer care. Data is emerging that cancer patients who opt for alternative medical practices, many promoted by companies that sell products of questionable value, are more likely to die.
******
This is exactly the kind of food at which many people sneer, but I'll bet it tastes great!
Grilled Bacon Wrapped Stuffed Shrimp
The recipe is easy and can be prepped ahead of time, so it might be a perfect snack to cook on the grill while you are busy with other foods. This and a cold beer on a hot day sounds mighty delicious, and it will piss off your snobby 2nd cousin who always mocks your cooking.
******
here is a really simple and fast recipe that I found in the Balthazar Cookbook. I make this a lot, and it always turns out well. The mustard cuts the fattiness of the salmon, and the bread crumbs ad a really nice crispy texture to the fish. I am sure I have posted it before, but what the hell...it tastes good, so repetition isn't a bad thing.
Mustard-Crusted Salmon
● 4 Salmon Filets; about 7 ounces each
● ¼ cup Dijon Mustard
● ¼ cup plain bread crumbs
● Salt and pepper
● Vegetable oil
Preheat oven to 425°
Season the filets on both sides with salt and pepper.
Spread Dijon Mustard evenly on the flesh side of each filet.
Sprinkle bread crumbs onto the mustard, using your fingers to press it into the mustard.
Heat a large, ovenproof sauté pan (preferably non-stick) on high and add the vegetable oil.
When the oil begins to smoke, add the salmon, mustard side down. Lower flame to medium.
Sear for two minutes until the mustard and bread crumbs form a crust. Then turn and sear for another minute.
Transfer pan to oven and cook for 5-6 minutes.
Remove from oven, place on warmed platter and allow to rest for a few minutes before serving.

******
Food and cooking tips, tender meatballs, Henry Big Boys in .357, gefilte fish replacements, thick and fluffy pita and good tomatoes that aren't square, pale pink and covered with Mestizo E.coli:
cbd dot aoshq at gmail dot com
. Any advocacy of French Toast with syrup will result in disciplinary action up to and including being
nuked from orbit.
&topic=world_news">

posted by CBD at
04:00 PM
|
Access Comments