« Short and Sweet ONT
|
Main
|
Mid-Morning Open Thread »
July 27, 2018
The Morning Report 7/27/18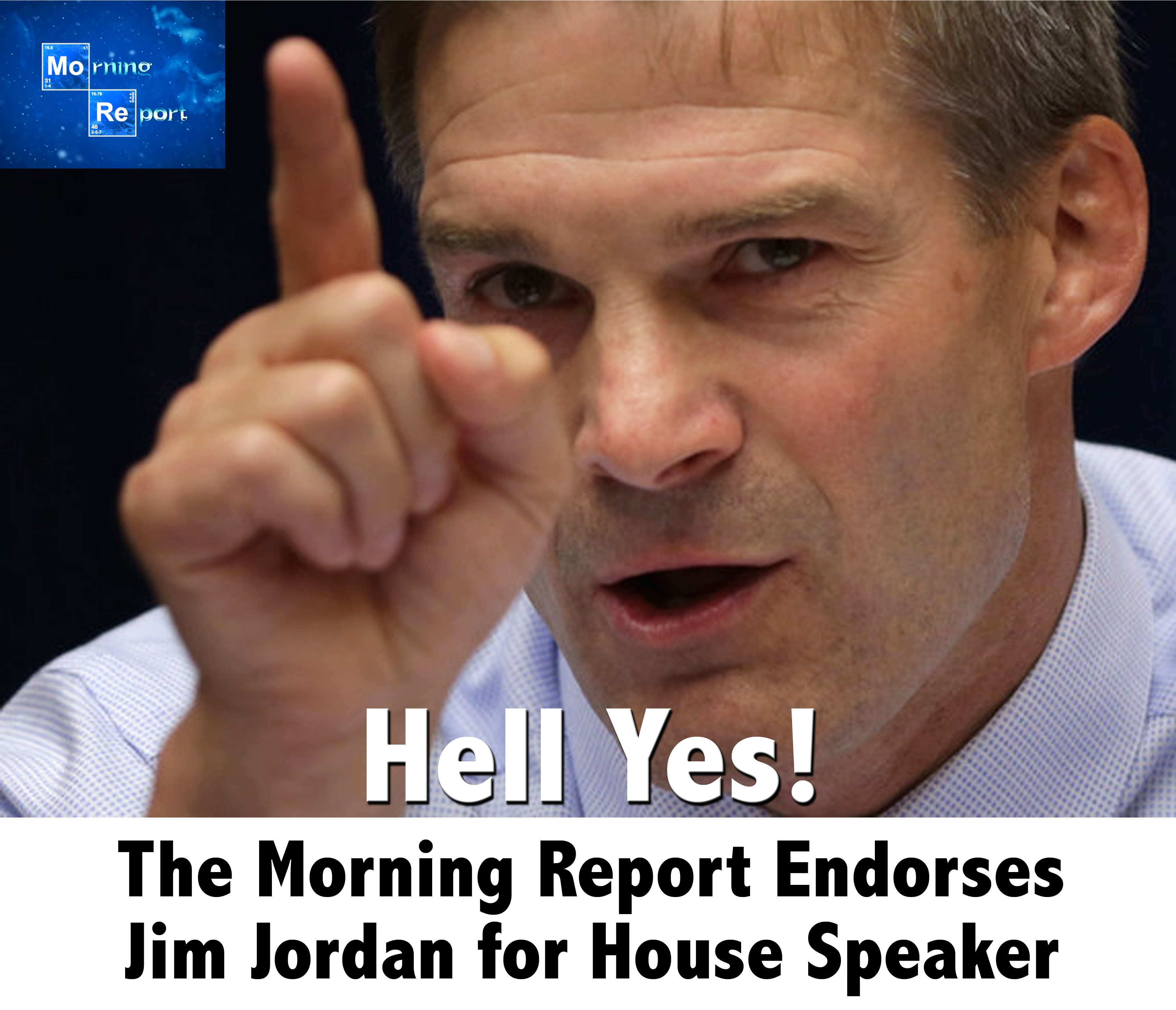 Good morning kids. Here comes the weekend so let's get right to it. Full disclosure, I got a late start this morning but the Marginal Thinking Department in the parentheticals should fill in some of the blanks. Mueller Witch Hunt category tops the news where as expected stooge-shill-schmuck Paul Ryno threw cold water on any attempt to impeach Rod Rosenstench. Despite the fact that at minimum his appointing of Robert Mueller to head this investigation when he, Rosenrimmer, was the one who okay'd the FISA warrant on Carter Page knowing it was a sham, is grounds to recuse oneself, Ryno declared with absolute certainty that his behavior was nowhere near rising to the level of an impeachable offense. In my own words, go fuck yourself.
All that said, there are a number of pundits who are stating that going ahead with an attempt to oust the Arnold Stand-looking crook is politically dangerous, and I believe even Mark Meadows who was one of the leaders of the effort is backing away. But Mark Levin among others gives his full-throated argument in favor. Meh, the beat goes on and with absolutely nothing of any substance to nail PDT or his associates with vis a vis the original accusation of colluding with Russia to "interfere" (and that word there is pregnant with meaning) with the 2016 election, Mewler is going after the President for his Tweets. Yes, gentle reader, his Tweets. Communications that are public and broadcast to millions of people in the open. Unless any of them contained the phrase "John has a long mustache" or "verwundte mein herz mit eintonige matischkeit" this is all just yet another in a long line of "squirrel!" deflections and illusions. In somewhat related news, the Tweet strategy is now being used by the Left to go after the President's new policy of adding the citizenship question to the 2020 Census, claiming that his crowing about it somehow proves racism or some such piffle, and naturally an Obama-appointed black-robed hack is allowing the suit to go forward. And this is the same crap that was used to derail the travel ban.
They've got nothing, they never had anything and they will never have anything with which to legally and legitimately remove this President from office. But of course, the beat goes on. As I have stated numerous times here or in the comments on other threads, Donald Trump could win reelection in 2020, help the GOP win all 100 seats in the Senate, all 500+ in the House, push the Dow over 40,000, reunite Korea, liberate Iran, cure cancer, walk on water and pay off the national debt and it will mean nothing to these people. He will be hounded for the rest of his life, and then they will try to destroy his kids, grandkids, great-grandkids, wipe out his business empire and whatever legacy he leaves behind as retribution for stealing their thunder and making them look like fools for all the world to see. The other reason is as a warning against anyone who thinks they can do what he did and go against the Deep State elitist-globalist enterprise.
'Nuff said on that score. I will not deal with Michael Cohen as it is a distraction and nothing-burger. Meanwhile, in news about real criminality, amorality and miscellaneous meshugas, Rand Paul is gunning for John Brennan, Joey Bidet's niece gets let off the hook on a felony conviction, and yes Russia has always meddled in our affairs, many times with the willing participation of Dems and Leftists.
On to politics where Jim Jordan, one of the few decent people in Congress, has announced his bid for Speaker of the House. Tough row to hoe considering the Coup-Cucks-Clan RINOs. Loopy Ocasio-Fiasco continues to spew ahistorical bilge as the old-guard Dems do their best to distance themselves from Socialist taint (figurative and otherwise), big mega-donors have raised some big bucks for what they think are competitive races, Scott Walker's not polling well in his bid for a third term as Wisconsin's Big Cheese (yeah, polls, but still), Grandma grand mal Palsi's dentures are not cooperating with hilarious results (yet again), and as we near the midterms, with their party in open revolt with itself, they seem leaderless and adrift, crazy-eyed cuchi-cuchi girls from the block notwithstanding.
On to Amnesty, where the GOP-e's new asylum rules are a big f-you to we the people, the Feds are nabbing illegals in fake ID and bennies scams and despite the Marxist pedigree, Mexico's president-elect is seemingly going to try and stop the flow of his citizenry over our border. Trump effect, I'd wager.
On the international scene, the NorK's have returned the remains of US soldiers from the Korean War, although the US minister was released from prison to house arrest, Erdogan is mouthing off at PDT (a big mistake, pal), reporters for Aussie ABC are saying that the US is planning airstrikes against Iran's nuke facilities (neither confirmed nor denied as of this writing by the White House), the State Department is sabotaging Congressional efforts to go after Islamo-fascists who use human shields, just like the Palestinians did in setting up a sniper ambush against Israeli soldiers near Gaza, and Billy Carter's stupid brother opened his cake-hole and halitosis emerged.
Domestically, the NY Slimes and AP are now digging up dirt on Brett Kavanaugh's wife, the EPA is now going to reverse course and enforce an Obama-era regulation on truckers, taxes on cigarettes, junk food and soda leaves the poor hardest hit ("For the People!"), and the Illinois pension crisis is going to affect other blue shit-hole states which will in turn cause them to do what they did and effectively destroy their housing market to pay it off. Get out now, people.
From hither and yon, the NY Times claims the Toronto shooter had nothing to do with ISIS despite all the evidence and ISIS taking credit, Jonathan Chait goes against the Body and gets blasted, Daniel Greenfield with another great essay on how we are all politicians now, and Bruce Thornton at Frontpage Mag echoing how we all feel about taking the rhetorical gloves off and going after the Left with a dose of their own medicine. Concur on that one.
Anyway, links from around the world, across the nation and up your street. Have a better one and remain blessed.


SPYGATE, MUELLER WITCH HUNT, DEEP STATE


posted by at
07:45 AM
|
Access Comments