« Not a Surprise: "Abolish ICE" Encampment Enforces Its Borders and Its Own Rules Within Those Borders
|
Main
|
The Morning Report 7/25/18 »
July 24, 2018
Tuesday Overnight Open Thread (7/24/18 )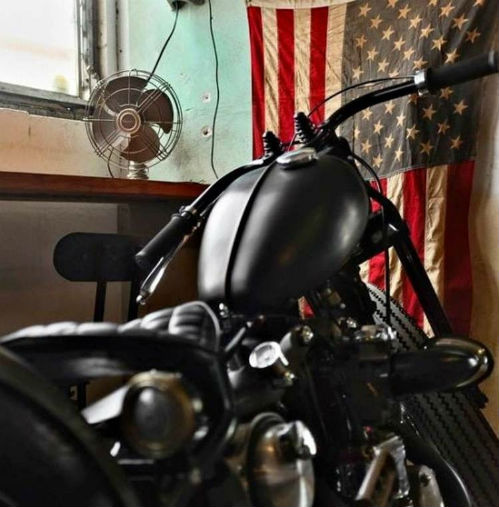 ***
The Quotes of The Day

Quote I

"White liberals are the real racists. They must stop being white supremacists and racists and take a look in the mirror. They don't own the narrative on race." Dr. Shiva Ayyadurai

Quote II

"These are civil issues, these are families, look at it as the economic engine that it is, that immigration is our strength, our diversity is what makes our country and our economy so strong," Sen. Kirsten Gillibrand (D-NY)
A serious and honest question to the Senator, how does an uneducated, non-English speaking family of say four help our country?

Quote III

I just want to tell you this one thing because I'm a person of faith, and I see everything in terms of my religion.

And this is how you come into that picture. When you, those of you who may be Catholic and go to church you see St. Paul to the Corinthians, St. Paul to the Ephesians, St. Paul to the this and the that

It was the letters, the letters of St. Paul that spread Christianity. Again, if the Romans had not built roads, there would not have been a mail system. But the mail system was the connection, the connection that spread.

So I feel deeply indebted to the tradition of mail carriers to the spread of a faith that I hold dear. Rep. Nancy Pelosi (D-CA)
***

A little relief on the horizon for CA car purchasers. Trump Administration to limit California auto emissions rules and regs.

The Trump administration will propose a plan to freeze emissions standards at 2020 levels while undercutting California's legal waiver to set emissions standards that are stricter than those set by the Environmental Protection Agency (EPA), according to three sources that Bloomberg spoke to.
***
South African Lurker, James Grange jimgrange@gamma.ocn.ne.jp has a deal for The ONT.

Greetings,

I write to you based on a request by an investor who needs to invest his funds in your country. My name is ELDER James Grange, an investment manager here in Johannesburg South Africa; we represent the interests of very wealthy Investors mainly from East and North Africa. Due to the sensitivity of their position they hold in their Organization and the unstable investment environment of their countries, they prefer to channel/move majority of their funds into more stable economies and developing nations where they can get good yield for their money and its safety.

This reserved group of individuals, whom our firm is personally holding their assets instructed and approached us with a mandate to seek for a firm or an individual such as yourself who has the experience and capacity to receive their assets and re-invest it into a good and lucrative investment you will recommend.
Kindly let us know your acceptance to this offer. Also you should furnish us with full comprehensive draft of your terms and conditions. We also need to know about the area or idea of investment plans you are to propose. Once we are convinced on your capacity to handle these assets we will then provide you with all necessary information including the unmentioned amount involved.

Sincerely yours,

ELDER James Grange
I feel much better knowing that this guy is not a Nigerian Prince. Don't you?
***
Of course the parents and the damn kids share no responsibility in Junior's addiction. E-cig users are suing the maker.

JUUL LABS, THE San Francisco-based e-cigarette company, is under pressure from parents, schools, public health advocates, lawmakers, and the Food and Drug Administration for its popularity with younger users, who have gravitated to Juul's discrete rechargeable vaping device and nicotine pods in flavors like mango and fruit medley. Now come the lawsuits.
***

Ten plus years ahead of the curve, how to destroy America.
***
He knows how to play the tax subsidy game so The ONT is not sure if Elon Musk is a total fraud.

Musk has been in business since 2002. His stated goal is nothing short of transforming humanity through his products: his electric cars, space travel, and an underground high-speed Hyperloop system.

He has yet to succeed at anything but somehow spins every failure into proof of imminent success. His only accomplishment has been this decades-long Jedi mind trick.

Tesla is best known for blowing deadlines and consistently falling short on production.
***
Smart phone, cellular service and an ACLU app: Just what could go wrong here? Any chance there will be false statements made to a government official? Just wondering.

The MigraCam app, launched in April and available for free from the iTunes and Google Play app stores, allows users to livestream interactions with immigration agents and send a link of the stream to three preset emergency contacts, along with the user's location. After the video is recorded, the emergency contact has the option of reporting the recording to ACLU Texas' legal team for review, to see if the user's rights were violated by agents, or to flag the video as a "false alarm." The app provides additional support with a "Know Your Rights" rundown and deploys location-specific immigration alerts to the user, such as law changes. All features are available in English and Spanish, depending on the phone's language setup.
Is it time for the ACLU to change their name to CLU, Criminal Liberties Union?
***

Trouble in Libya. Who would have thunk?

But in Tripoli, the traditional capital, the GNA never had complete control of the city because of so many powerful and uncooperative militias that had been there since the 2011 revolution. The HoR thrived because it had more competent military commanders who literally took over and rebuilt the pre-2011 Libyan armed forces. This was done by replacing all the officers and troops loyal to the deposed 2011 government with tribal militias and former Libyan officers returning from exile and training a new generation of Libyan military leaders. The UN and the West opposed this but it worked and with the cooperation of most Arab countries the HoR was finally accepted by the UN. This made possible the December elections that will merge the GNA and HoR. But the GNA might not last until December and that is a problem that has to be fixed if the elections are to take place.
***
***
Mary Ann vs. Ginger. Long bow vs. Cross bow. Ford vs. Chev. Genie vs. Samantha. Now, Thick vs. Thin.

Burgers have gotten out of hand. Not only are bistro pubs and hip bars topping them with everything from avocado to pork belly (both of which detract and distract), but the patties themselves are just too darn thick. A burger is not a steak; a burger is a sandwich, and a sandwich is about balance between all the fillings.
***
July 24, 2014, Duran Duran took legal action against a US company charged with running their fan club over unpaid revenues. The group claimed they are owed $40,000 (£23,500) by the Illinois-based outfit WorldWide Fan Clubs. The company had been charged with managing subscriptions and fan records for Duran Duran, with 75% of profits going to the musicians. via thisdayinmusic.com
Who knew they had a fan club? Did I write that out loud?
***
July 24, 1967, All four Beatles and their manager Brian Epstein signed a petition printed in The Times newspaper calling for the legalisation of marijuana. via thisdayinmusic.com
Pretty gutsy thing in 1967
***
Like father, like son. Genius Award Winners.

They are a father and son who have served in the U.S. military and spent years in uniform as Palm Beach County Sheriff's road patrol deputies.

Today they are wearing blue jail scrubs as inmates at the Palm Beach County Jail.

Dad Carlton Nebergall Jr. is charged with first-degree murder. The son, Jason Nebergall, is convicted of attempted rape.

Both wound up behind bars within a five month period this year, apparently just an odd matter of timing after no prior criminal histories for either man.
*****
Code enforcement officer, sounds like a thankless job. But not tonight. Tonight's Feel Good Story of The Day.
***

Tonight's ONT has been brought to you by Rules.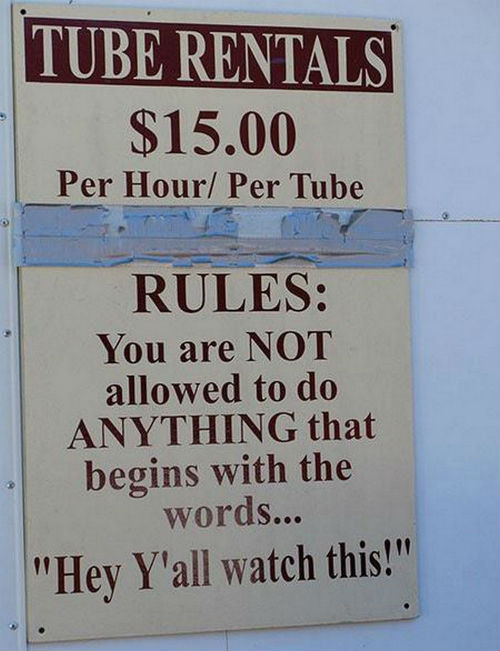 Notice: Posted with permission by AceCorp, LLC. South African deposits are not guaranteed. ONT tips? petmorons at gmail dot com. Everything else to The Man. Or his receptionist, or bartender, or barber, or Gainzz Instructor.

posted by Misanthropic Humanitarian at
10:09 PM
|
Access Comments