« Super-Spy Mariia Butina Met With High-Ranking US Government Officials!!!!
In 2015, When Obama Was President
|
Main
|
The Morning Report 7/24/18 »
July 23, 2018
Monday Overnight Open Thread (7/23/18 )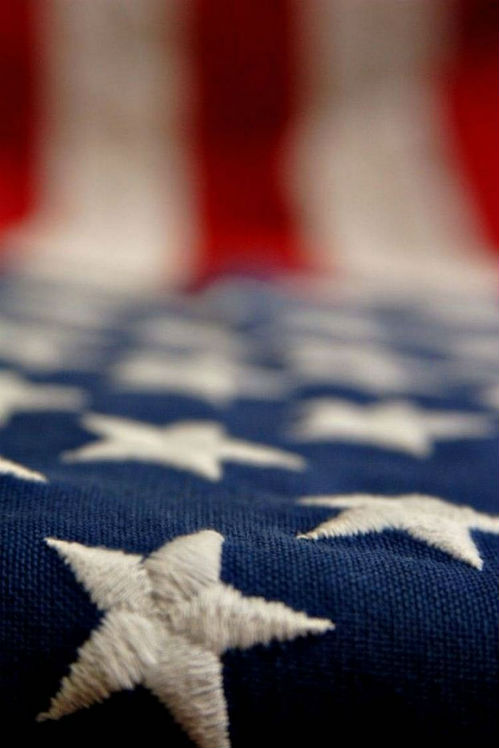 *****
The Quotes of The Day
Quote I

But more and more, the main function of our University Districts from coast to coast is to provide a safe haven for the homeless, the useless, the addicted, the soul-dead, and the politically perverted poltroons and pussies of all stripes. Vanderleun
Quote II

Now the Democrats are calling themselves patriots, trying to continue the anti-Trump narrative that he is a traitor. They are not patriots; they are criminals. L. Todd Wood
Quote III

"That was one of the virtues of being a pessimist: nothing was ever as bad as you thought it would be." James Jones
*****
Paul Joseph Watson examines a 3rd world country San Francisco.
*****
So just what the hell was Sen. Kamala Harris (D-CA) doing during Econ 101? Working on her nails?

California Sen. Kamala Harris, a big-government Democrat, wants to subsidize the rent of Americans who live in apartments, condos or townhouses they cannot afford.

"Nationally, over 21M Americans spend more than 30% of their paychecks on rent. That's absurd," she tweeted Friday. "I introduced the #RentReliefAct to help ease the burden. This equals more money in people's pockets at the end of the year."

Set to be officially unveiled Tuesday, the so-called Rent Relief Act would provide renters who earn less than $100,000 a year and spend at least 30 percent of their income on rent and utilities with a taxpayer-funded tax credit. Keep in mind utilities might conceivably include bills for luxuries like television, Internet and phone service.

No wonder why the JEF has the hots on for her.
*****
Is that a catheter bag or are you just glad to be seen?
*****
The ONT Musical Interlude
July 23, 1965, Born on this day, Slash, (Saul Hudson), guitarist with Guns N' Roses who had the 1988 US No.1 and 1989 UK No.6 single Sweet Child o' Mine and the 1991 US and UK No.1 album Use Your Illusion II. Their 1987 debut album, Appetite for Destruction has sold approximately 30 million copies worldwide, including 18 million in the US, making it the best-selling debut album of all time. Slash went on to form the side project Slash's Snakepit and then Velvet Revolver, who had the 2004 US No.1 and UK No.11 album Contraband. via thisdayinmusic.com
***
July 23, 1994, The International Astronomical Union named an asteroid orbiting between Mars and Jupiter after Frank Zappa who had died the previous December. via thisdayinmusic.com
SWIDT
*****

The ONT tries to avoid undiluted politics per se. But..........Reason #3 why you got Donald Trump.

It is an important lesson to learn from the failure of the American Right, in their 20th century fight with the Left. They lost because they never understood the enemy. They invested all of their time conjuring an enemy they could beat with facts and reason, while the Left went about destroying the enemies they had in their path. It's not a mistake that a new alternative can afford to make. You don't beat a moral order with reason. You defeat it by attacking it on moral grounds, while offering an alternative moral framework.
*****
A first hand look at Venezuela.

But there is one aspect of the destruction of our country that often goes unspoken: the damage it all has caused to each and every one of its citizens, and thus the damage to our society as a whole; the irreparable malady inflicted to those who have suffered the the worst consequences of this vicious lust for power and the vengeful implementation of socialism at the hands of the Venezuelan politburo.
*****
You make the call. You couldn't be any worse.

Speaking of baseball calls. Bob Menery MY, OH MY NSFW
****
*****
While more and more transactions are being handled online. Some folks still use the US Postal Service. Genius Award Winner.

A Katy woman was arrested in Wichita County on Thursday after she allegedly tried mailing meth to a high-profile Conroe double murderer in a North Texas prison, according to local reports.

Sara Elizabeth Russell was jailed Thursday and held on $10,000 bond after an Allred Unit mailroom worker spotted an unexpected bulge disguising a powdery packet stashed in an incoming card, according to KFDX.
*****

Promising news on the fight against Ovarian Cancer. Tonight's Feel Good Story of The Day.
*****

Tonight's ONT has been brought to you by Monday.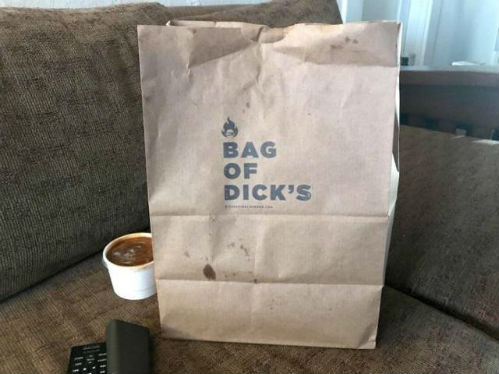 Notice: Posted with permission by Ace of AceCorp, LLC. Consumption of half-baked ONTs can be dangerous to your health.

posted by Misanthropic Humanitarian at
09:57 PM
|
Access Comments