« Washington Post, Hit Piece 1: Kavanaugh Is So Poor His Debts Exceed His Savings!
Washington Post Hit Piece 2: "The Elite World of Brett Kavanaugh"
|
Main
|
The Morning Report 7/13/18 »
July 12, 2018
Racist ONT
That's right, y'all, walking is racist, and since I walked over to the computer to write it, I guess that makes the ONT racist too.
I Wonder if They Cover "Racist"?

The Curious Origins of 16 Common Phrases

Not for the Faint of Heart

IF THIS WASP STINGS YOU, 'JUST LIE DOWN AND START SCREAMING'
JUSTIN SCHMIDT IS an entomologist, and has accordingly been stung by a lot of bugs. So he invented something called the Schmidt sting pain index (named after some guy called Schmidt, apparently), which ranks the pain of insect stings from one to four. Down at one is something like the fire ant, which is so named for a reason, while up at four is the bullet ant, which is so called for a very, very good reason.

Joining the bullet ant at four is a critter that lives right here in the southwestern US: the tarantula hawk. It's actually a kind of solitary wasp with a sting whose resulting pain only lasts three minutes, but it's so fiercely electric that it could only be described as totally unacceptable. "There are some vivid descriptions of people getting stung by these things," says invertebrate biologist Ben Hutchins of Texas Parks and Wildlife, "and their recommendation—and this was actually in a peer-reviewed journal—was to just lie down and start screaming, because few if any people could maintain verbal and physical coordination after getting stung by one of these things. You're likely to just run off and hurt yourself. So just lie down and start yelling."
Read the entire horrifying thing. Next time a woman tells you she doesn't need a man, show her a tarantula hawk.
Related: The Thailand Cave Rescue Shows Why Men Are Necessary

Related to the related: Here is an excellent interactive timeline recounting the rescue. And let's not forget the toxic masculinity of Petty Officer 1st Class Saman Kunam, retired Thai SEAL who gave his life to rescue those kids. His praises are being sung in Valhalla as we speak. "Greater love has no man than this".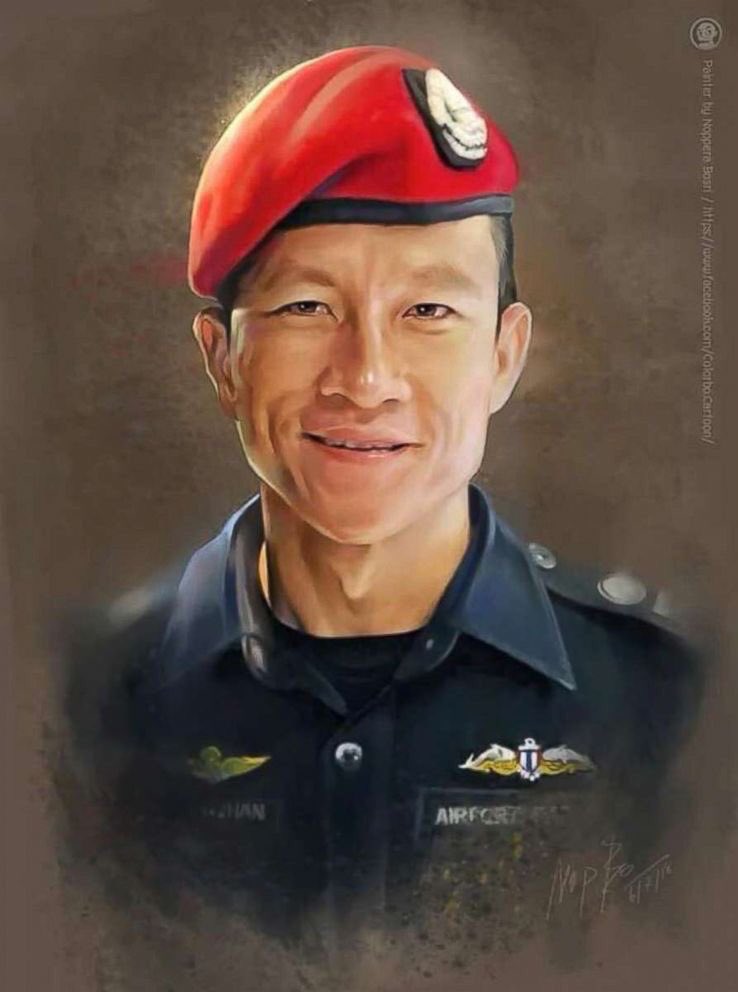 (To understand this cartoon, you need to know that the soccer team rescued were called the 'Wild Boars')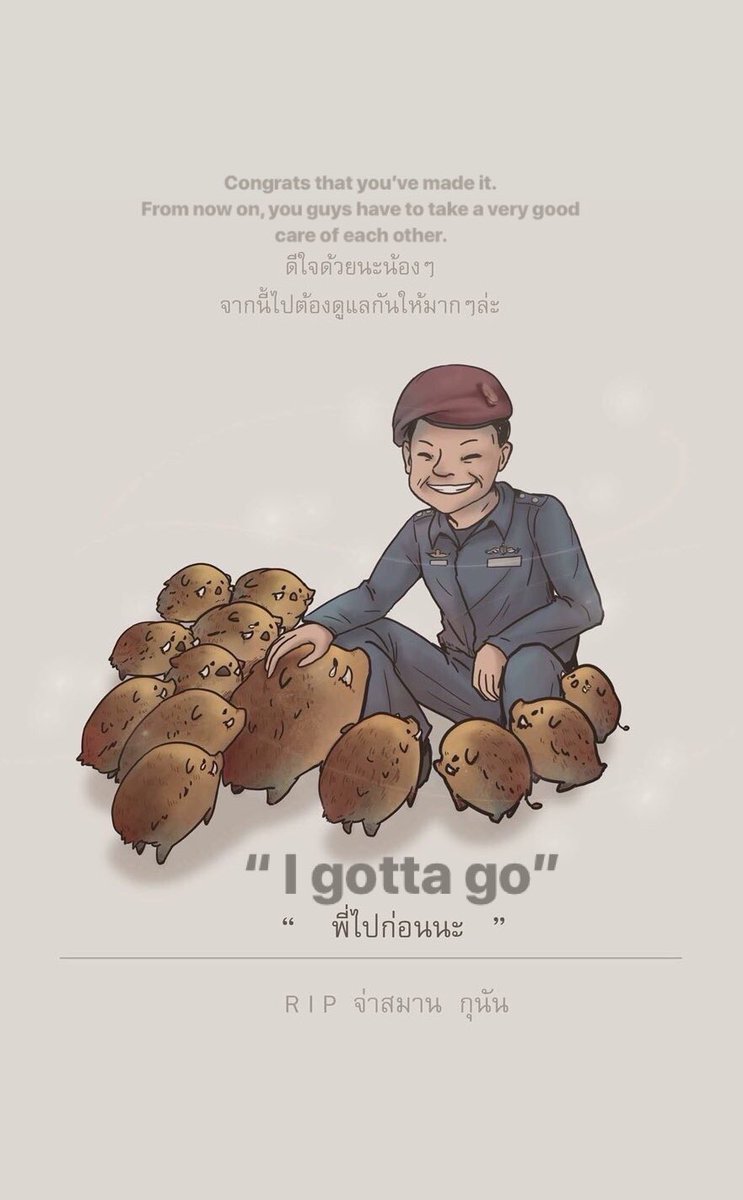 Please join me in a moment of silence for this brave man.

















































Rest in Peace, Warrior. Amen.

Speaking of "Warriors"
Less than a third of German military assets are operational says report
>Number of weapon systems ready for action:
Typhoon jets: 39 of 128
Tornado jets: 26 of 93
CH-53 transport helicopters: 16 of 72
NH-90 transport helicopters: 13 of 58
Tigre attack helicopters: 12 of 62
A400M transport aircraft: 3 of 15
Leopard 2 tanks: 105 of 224
Frigates: 5 of 13
Submarines: 0 out of 6


That's the entire Bundeswehr. Nobody else in (western) Europe is doing much better. Compare that to the TOE for a single US Mechanized Infantry Division. Throw in a little air cover from the zoomies, and the US Division would mop the floor with the entire Bundeswehr. And the US Army has 20 divisions, give or take, about half of them active. No wonder NATO is squealing like a stuck pig at Trump's demands that they pull their weight. I get that we're going to be the 800lb elephant in the war room, but I don't think it's asking too much for NATO to be a pack of wolves at our side, do you?

Auto-Erotic Asphyxiation
New Jersey Man Finds Wife, Mechanic Lover, Dead in Garage From Carbon Monoxide Poisoning

Well, on the bright side, he must have been a good mechanic, he obviously got the car running. And it really is nice to see a woman who knows how to handle a stick. I wonder though, did the CO get them both simultaneously? Because if not....ew.
The article doesn't say what kind of car it was, but I think the husband who found them drove a Plymouth. It says that he left the garage in a Fury.
Which makes for a nice segue to.....
4-CHAN THEATRE!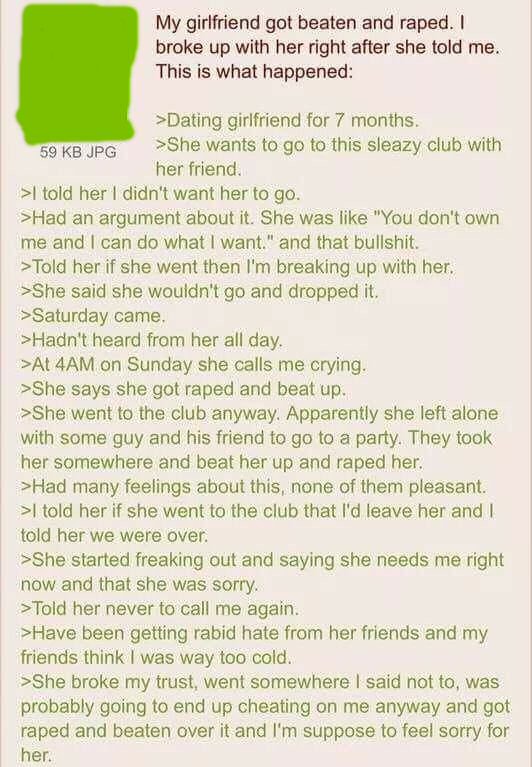 So much to unpack there. I'll just throw it to the Horde. Thoughts?

More Proof That Progs are Really Just Children
Starbucks to Eliminate Plastic Straws Globally by 2020
Read the article and you'll see that to combat the nonexistent environmental threat from, um, straws, Starbucks will be introducing the....sippy cup. For adults. I'm NOT kidding about that. Next time you order a coffee from Starbucks, it might be served in your very own sippy cup. Stay tuned to see if they introduce bibs to cut down of laundry pollution.
Tonight's ONT brought to you by job opportunities:


posted by WeirdDave at
10:00 PM
|
Access Comments