« Weekend Gun Thread
|
Main
|
The Morning Report 7/16/18 »
July 15, 2018
Sunday Overnight Open Thread (7/15/18 )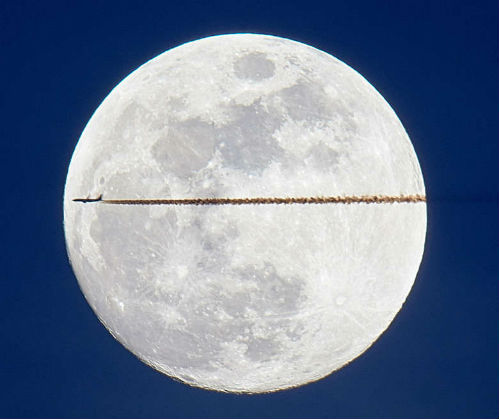 *****
Quote I

That's exactly why the left is so hysterical about the Supreme Court. They run to the courts to win their most unpopular policy ideas, gift-wrapped and handed to them as "constitutional rights." Ann Coulter
Ann always interesting and usually controversial to some degree.

Quote II

"When I was a kid and used to come here, Chamula was isolated and didn't have access to processed food. Now, you see the kids drinking Coke and not water. Right now, diabetes is hitting the adults, but it's going to be the kids next. It's going to overwhelm us." Vicente Vaqueiros
*****
For those of you who wear an occasional python boot. Here is your chance to wear alligator instead. But, you will have to travel to Florida and bag one.
*****
Free Speech: 1 - Clock boy 0. The 1st Amendment alive and well, for another day.

It looks like time has run out for "Clock Boy," the young Muslim American who was accused of bringing a hoax bomb to an Irving, Texas, high school back in September of 2015, when he was just 13. Clock Boy is the nickname conservatives gave freshman high school student Ahmed Mohamed after his stunt three years ago.

The young man was feted by the Left at the time and even invited to the White House by then-President Barack Obama. Both Hillary Clinton and Mark Zuckerberg expressed public support for Mohamed, folks like Stephen Colbert featured him on their shows, and CAIR (the Council on American-Islamic Relations) named Mohamed the American Muslim of the Year, as The Daily Wire noted.
*****

So if Mrs. Mis Hum peaks in tonight, My birthday and Christmas are right around the corner. I so want one of these.
What could be better for a Northern Moron?
*****

Computers? We don't need no stinkin' computers to have fun!!
*****

Reason #13,658 why one should eat hamburgers at hamburger joints. Salads at McDonald's are making people sick.

Even under the best of circumstances, ordering salad at McDonald's is a dicey endeavor. But now an outbreak of the foodborne parasite cyclospora has sickened over 100 people in Iowa and Illinois since May, and several cases are tied to salads purchased at the fast food giant.

The outbreaks were jointly reported Thursday by Iowa and Illinois health officials. In Illinois, about 90 cases have been seen since mid-May, with a quarter of victims reporting that they had eaten McDonald's salads soon before they became sick. In Iowa, at least 15 people are thought to have eaten these salads just before developing a cyclospora infection, or cyclosporiasis, from late June to early July.

"Anyone who ate these salads since the middle of June and who developed diarrhea, especially watery diarrhea and fatigue, should see their health care provider and get tested for Cyclospora to ensure an accurate diagnosis and appropriate treatment," Patricia Quinlisk of the Iowa Department of Public Health said in a statement.
Yummy.
*****

Wow! A total of 6 goals were scored.
*****
The ONT Musical Interlude
July 15, 1978, The Rolling Stones started a two-week run at No.1 on the US album chart with Some Girls the group's seventh US No.1 album. The cover designed by Peter Corriston, featured The Rolling Stones in garish drag alongside select female celebrities and lingerie ads. The cover immediately ran into trouble when Lucille Ball, Farrah Fawcett, Liza Minnelli (representing her mother Judy Garland), Raquel Welch, and the estate of Marilyn Monroe who all threatened legal action. via thisdayinmusic.com
***
1946, Born on this day, American singer Linda Ronstadt who had the 1975 US No.1 single 'You're No Good', and the 1989 UK No.2 single with Aaron Neville, 'Don't Know Much' plus over 15 other US Top 40 hits. She has earned 11 Grammy Awards, three American Music Awards, two Academy of Country Music awards, an Emmy Award, and an ALMA Award. via thisdayinmusic.com
*****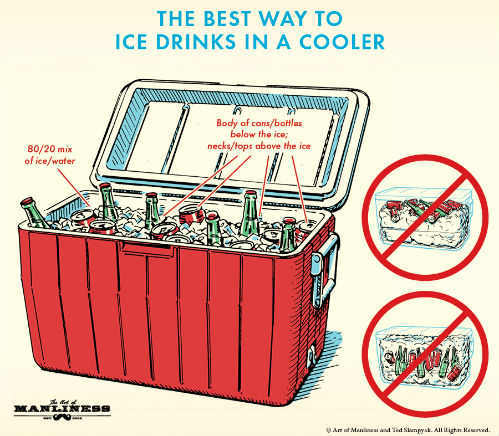 Summer picnics and BBQs are still taking place. The best way to ice drinks.
*****
There is a time and place for ski masks and flannel clothing. Miami, FL is not one of them. Genius Award Winner.

A man in a ski mask was arrested Saturday after trying to rob a Broward bank, according to FBI officials.

But 46-year-old David Licht didn't cash out as planned. In fact, he didn't make it further than the door.

Police say footage shows a flannel-wearing Licht trying to open the front doors of a Wells Fargo in Hollywood off Taft Street.— the temperatures were in the 90s.
*****
Not his first time as an ONT Tonight's Feel Good Story of The Day.
*****
Tonight's ONT has been brought to you by The Uninformed.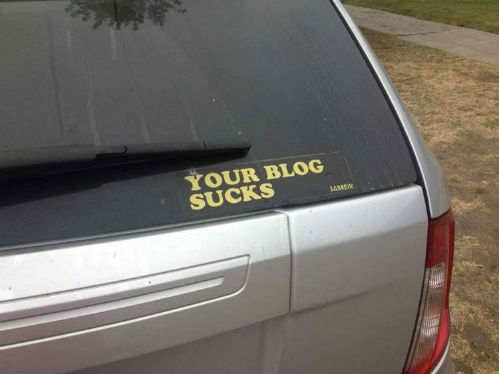 Notice: Posted with permission by AceCorp, LLC. For profit and non-tax exempt.
Weekly commenter stats for week of 7-15-2018
Top 10 commenters:
1 [443 comments] 'J.J. Sefton' [62.19 posts/day]
2 [389 comments] 'Christopher R Taylor'
3 [382 comments] 'Your Decidedly Devious Uncle Palpatine, SMR and Ancient Slavonaut Newsletters'
4 [356 comments] 'Jane D'oh'
5 [351 comments] 'rickb223 Super Elite'
6 [337 comments] 'Skip '
7 [331 comments] 'Calm Mentor'
8 [323 comments] 'Mike Hammer, etc., etc.'
9 [319 comments] 'Under Fire'
10 [299 comments] 'IC, now with extra super elite'
Top 10 sockpuppeteers:
1 [55 names] 'Duncanthrax' [7.72 unique names/day]
2 [46 names] 'Adirondack Patriot'
3 [45 names] 'Blue Hen'
4 [39 names] 'andycanuck'
5 [39 names] 'Count de Monet'
6 [34 names] 'LeftCoast Dawg'
7 [33 names] 'f'd'
8 [29 names] 'Notorious BFD'
9 [28 names] 'Axeman'
10 [28 names] 'Wile E. Coyote Democrats'

posted by Misanthropic Humanitarian at
10:07 PM
|
Access Comments