« Trump's America: 91 Year Old Man Visiting from Mexico Savagely Beaten With Brick
|
Main
|
The Morning Report 7/11/18 »
July 10, 2018
Tuesday Overnight Open Thread (7/10/18 )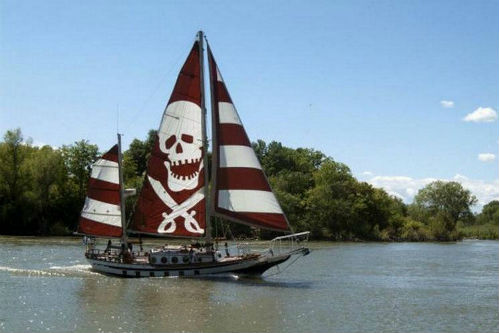 *****
The Quotes of The Day
Quote I

"When there are many dozens of countries where poverty consumes most of the population, and where corrupt governments deliberately make the problem much worse, why would the U.N. study poverty in America? The answer is politics." U.S. Ambassador to the United Nations Nikki Haley
Quote II

You might ask, "Williams, without affirmative action, what would the University of Pennsylvania Law School do about diversity and inclusion?" I'd say that's Penn's problem. Walter E. Williams
Quote III

He likes women's basketball. Surely, THAT will be enough for Susan Collins. Ann Coulter
Quote IV

"We have a bunch of folks starting off life already behind, born into communities that don't have a lot of opportunity .....looming threat of automation and displacement." Stockton Mayor Michael Tubbs
So let uneducated, illiterate, non-English speaking swarms invade your city Mr. Mayor.
*****
Venezuela once a prosperous country. Now a shit hole. Let's send Bernie Sanders there to help out.

What this really says is "take out oil [oh, and by the way, that's at record lows in production and exports in its own right], and you have just about nothing," an economy weaker and lower than Haiti's. Strong economies are built on exports. And if your socialist central planners dictate the building of an economy on the high price of oil at the expense of everything else, not only will you not have an economy worth looking at except as you would a roadside crash, but you won't even have the oil, either.
*****

How to brainwash your toddler. h/t Anonosaurus Wrecks
*****
Who knew? The USA is a very dangerous place for women.

A study is circulating that purports to make the United States out as the tenth most dangerous country for women to live. Tenth, ahead of countries like China, Iran, and Iraq. The Thomson Reuters Foundation performed the study and it has caught the eye of progressives and media alike, particularly on social media.
Funny thing, my wife and three daughters feel very safe in this country.
*****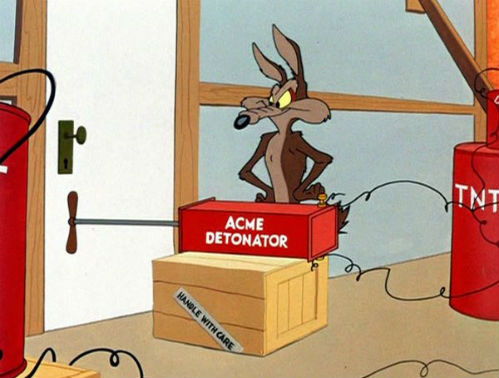 Remember the cartoons with explosives and the initials TNT on the product? Well, there is a new product in town.

The chemistry of explosives is a delicate matter. A little less carbon, a little more nitrogen, and the right amount of oxygen can transform a relatively inert substance into quite the showstopper.

For more than 100 years, TNT has been the premier mixture of chemicals for blowing things up, and it's even used as a metric to measure the yield of nuclear explosions and other monumental blasts. But new research out of Los Alamos National Laboratory and the Army Research Laboratory has discovered a new chemical, bis-oxadiazole (C6H4N6O8), that has many of the advantages of TNT, is thought to be less toxic to produce, and makes a bigger bang.
*****
Should we have an office ONT pool? Pay what you want store.

The World's First Pay-What-You-Can Grocery Store Opens In Toronto

A new grocery story has opened in Toronto but there's no price tags on anything. That's because everything in the 1,100-square-foot market is pay-what-you-can.
*****
Maxine Waters filthy rich and hypocritical as hell.
*****

When you do a good job, do you expect?
[ ] Acknowledgment?
[ ] A pat on the back?
[x] Pot?
The ONT Musical Interlude
'Ron Hadrian The Seventh submitted the following list for those who enjoy classical music.
Quite the list. Hadrian The Seventh Music List.
***
*****
Be careful for what you wish pray for.

During a holy month when he was supposed to be fasting, a Muslim inmate in the Mecklenburg County Jail still wanted his lunch.

So Travaile Speller has sued, claiming that his jailers and the Mecklenburg Sheriff's Office discriminated against his religious practice by forcing him to eat only two meals each day during Ramadan.

"That is clearly depriving me of necessary calories, as well as the recommend(ed) daily volume of nutrients that my body requires to function normally," Speller says in his hand-written complaint. "They are intentionally eliminating one whole meal (lunch) which is cruel and unusual punishment directed towards all Muslims."
*****
What's happening in Manitowoc? Let's take a look. Or not. It's up to you.
Residents of Georgia enjoy Manitowoc.
*****

We've probably all been disappointed in a meal at a restaurant. But...... Genius Award Winner, Runner-up.

In Michigan, a woman was arrested on charges that she bit off part of a man's ear, while she was fighting with him at a Chinese restaurant over food she'd ordered. The victim does not speak English as a first language, and had a hard time communicating. The woman who attacked him immediately lost custody of her child as a consequence.
*****

Judge Kavanaugh appears to be a good judge of character.

According to an excerpt from the book "Blinded by the Right," Kavanaugh mouthed the word "bitch" at the sight of Hillary Clinton while watching Bill Clinton's 1997 State of the Union at Laura Ingraham's home.
*****
Sex offender. Drug Dealer and Genius Award Winner.

A former Utah teacher who was convicted of having unlawful sex with a student who was a minor has been arrested on suspicion of selling methamphetamine.


Sarah Lindsay Lewis arrested on suspicion of selling methamphetamine.

According to a court document filed by Utah Adult Probation and Parole, Sarah Lindsay Lewis, was arrested by members of the Major Crimes Task Force on July 2 for allegedly selling narcotics from her car at a location in Utah County.
*****

Talk about spontaneous and our Tonight's Feel Good Story of The Day.
*****

Tonight's ONT has been brought to you by Self-Identification.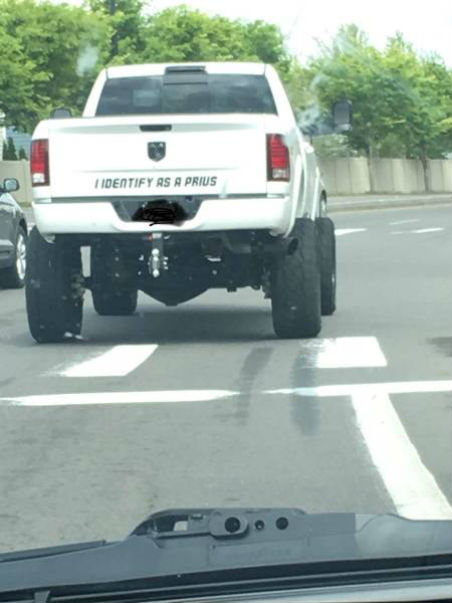 Notice: Posted with permission by AceCorp, LLC. Warning The ONT may cause excessive drowsiness and/or thirst.

posted by Misanthropic Humanitarian at
09:45 PM
|
Access Comments