« Trump's Supreme Court Nominee Announcement Set for 9PM
AP Says It's Brett Kavanaugh
|
Main
|
The Morning Report 7/9/18 »
July 09, 2018
Monday Overnight Open Thread (7/9/18 )
(Ace's office)
***
(The ONT office)
*****
The Quotes of The Day
Quote I

I think the leaders of the socialist movement are perfectly well aware that the inevitable result of socialism is tyranny and mass poverty. But for them, this isn't a bug, it is a feature. In fact, it is the whole point. Socialism is now, and always has been, a pretext under which power-mad psychopaths seize power and terrorize their fellow humans. John Hinderaker

Quote II

"You cannot question a president's motives when the president acts. If a president pardons, that's it. If a president fires, that's it. You can't go beyond an act and get into his motive or into his intent." Prof. Alan Dershowitz
Quote III

They come after me because I'm effective. I've made some very powerful, rich enemies. Whether anti-government people in terms of the Affordable Care Act, whether it's Wall Street reform, going after them on climate, in terms of the fossil fuel industry. I'm pro-labor; they want to destroy labor. So they put up the money and go into these districts. I don't think we should allow the Koch Brothers to choose the leaders of the Democratic Party. But that's what they're trying to do. Rep. Nancy Pelosi (D-CA)
Quote IV

I no longer want to be a white male, I don't want to be blamed for everything wrong in the world: I tell the world now I'm a black lesbian… My name is Loretta and I'm a BLT, a black lesbian in transition."Terry Gilliam
*****
*****
Billions to the Iranian mullahs and a free pass to the Afghanistan drug lords. Another Obama screw up.

The Obama administration reportedly had the chance to cripple the global heroin trade funding terrorism in war-torn Afghanistan, but it shelved the plan to advance a broader political agenda.

The administration, citing political concerns, shut down a plan to stop the spread of narcotics around the world, prevent Afghanistan's emergence as a narco-state, and sever the critical revenue streams financing the deadly insurgency American troops are fighting and dying to end, Politico's John Meyer reported Sunday.
TFG
*****
Speaking of Iran. The ONT wonders why all of the Muslim "immigrants" aren't flocking to Iran. Seems like a decent enough of a country.
*****
It isn't just James Woods in Hollywood. There are a few Hollywood actors/actresses who support Trump.
*****

Marvel Comics legend Steve Ditko, RIP, age 90.
*****
Once in awhile Karma does make a visit. Poachers eaten by lions.

Some are calling it karma. At least three poachers are believed to be dead after they walked right into a pride of lions as they trespassed on a South African Game Reserve.

According to the reserve's press release, the attack happened overnight sometime on July 3 in the Sibuya Game Reserve. The reserve's anti-poaching units got a clue something was amiss when the lions began making a lot of noise and one of the unit's anti-poaching dogs began alerting her handler
*****
The rescue of the Thai youth trapped in a cave is outstanding. Here is how they were rescued.

The first four boys who were trapped in the cave in Thailand have been rescued and are in "perfect" health.

The boys had to travel about 2.5 miles (4 kilometres) with oxygen tanks, tethered to cave divers to exit. About 0.6 miles (1 kilometre) of the journey was underwater, where everyone had to wear full face masks.

Reports emerged that the trapped boys did not know how to swim. Swim lessons are rare in Thailand, where the leading cause of death for children under 15 is drowning.
*****
We've all joked that Michelle Obama had a big dick. You aren't suppose to do that if you are an assistant D.A.

The San Bernardino Sun reports that San Bernardino County Deputy District Attorney Michael Selyem is under investigation for a series of "offensive" and hilarious social media posts. Like for instance this one:

Selyem also posted a doctored picture of Michelle Obama holding a sign saying, "Trump grabbed my penis."

Unfortunately Selyem's social media accounts have all been deleted and the news didn't get a screen shot of this very funny thing. The Interwebz are full of pics and memes showing Michelle Obama sporting an unsightly bulge and inexplicable Adam's apple. The point is, there is some compelling evidence out there that Michelle is hiding (unsuccessfully) a secret.
*****
From our friend The Political Hat. A look at the California judiciary at work on federal immigration law.

"But Mendez did block parts of AB 450, the 'Immigrant Worker Protection Act,' which fines employers who voluntarily let immigration agents access their workplaces. Under the ruling, employers can still warn their employees of workplace compliance checks, but immigration agents won't be required to obtain a warrant signed by a judge to enter a workplace."
*****

Good Guys 1. Bad Guys 0. Marquette University egg on face and has to eat crow.

Three and a half years after being fired for critiquing a graduate student's attempt to silence a student critical of gay marriage, professor John McAdams can return to the classroom

MADISON, Wis., July 6, 2018 — In a win for academic freedom, the Wisconsin Supreme Court ruled today that Marquette University wrongly fired Professor John McAdams for comments he made on his personal blog in 2014.

The Foundation for Individual Rights in Education filed a "friend of the court" brief last November urging the court to hear McAdams' case and reach this result.

McAdams criticized a graduate teaching instructor by name for her refusal to allow a student to debate gay rights because "everybody agrees on this." Marquette effectively fired McAdams later that year, suspending him indefinitely without pay.
*****
The ONT Musical Interlude
July 9, 1946, Born on this day in Forfar, Scotland, Bon Scott (Ronald Belford Scott), singer with Australian rock band AC/DC from 1974 until his death in 1980. He was brought up in Kirriemuir before moving to Melbourne, Australia, with his family in 1952 at the age of six. Having arrived from 'Bonnie Scotland', he was dubbed 'Bon', and the nickname stuck. After a night of heavy drinking, Scott was found dead in the backseat of a friend's car in South London on 19th February 1980, the cause of death being subsequently listed as 'acute alcohol poisoning'. via thisdayinmusic.com
***
July 9, 2015, Phil Rudd, a drummer with AC/DC was sentenced in New Zealand to eight months house detention for drug possession and making threats to kill. The court heard how Rudd had fired several employees after the failure of his solo album, Head Job, in August last year, Rudd had also called one victim saying: "I'm going to come over and kill you." His sentence would be served at his beachfront home in Tauranga, with Judge Thomas Ingram warning he would be face jail if he breached the conditions.via thisdayinmusic.com
*****

The smell of alcohol emanating from a body? Swaying? Eyes glassy? All the hallmarks of tonight's Genius Award Winner.

A deputy from the Indian River County Sheriff's Office was called to a Sebastian home about a physical disturbance in progress on Wednesday evening.

According to the arrest report, dispatch had informed the officer that a man was chasing a woman around with a golf club and threatening to kill her. The caller told 911 that the man had fled into the street.

After a quick scan of the neighborhood, the officer was able to make contact with the individual matching the description walking around.
*****
Barista and now mid-wife. Tonight's Feel Good Story of The Day.

TACOMA, WASH. —
A Starbucks worker in Tacoma, Washington, is being credited for her quick thinking after she helped a woman deliver her baby outside the store.
*****

Tonight's ONT has been brought to you by Advanced Marketing Degrees.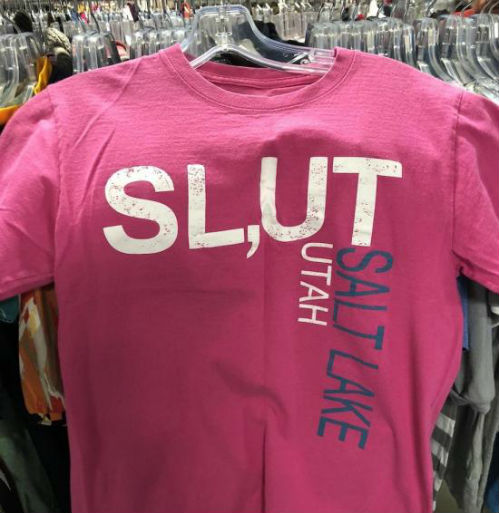 Notice: Posted with permission by AceCorp, LLC. Dress code is not enforced.

posted by Misanthropic Humanitarian at
10:09 PM
|
Access Comments