« Monday Overnight Open Thread (7/2/18 )
|
Main
|
Mid-Morning Open Thread »
July 03, 2018
The Morning Report 7/3/18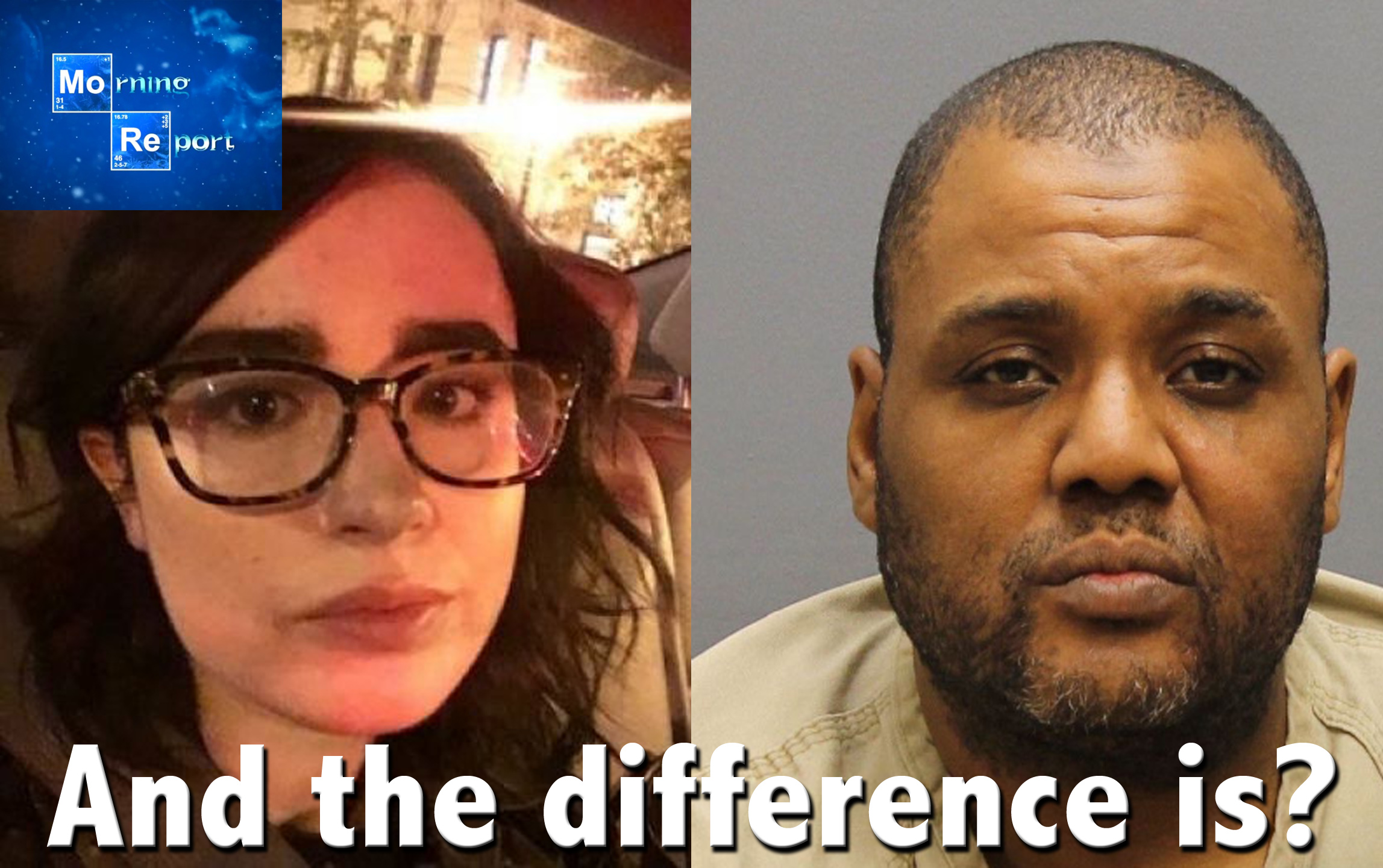 Good morning kids. Tuesday and the big story that will no doubt get lost in the sauce is the arrest of an Ohio man who had planned a terror attack targeting the Cleveland 4th of July parade and possibly the Coast Guard station there as well. The plot involved remote control cars packed with explosives and shrapnel, specifically aimed at servicemen and their children taking part in the parade. Talking about the subhuman deviant in question, an FBI spokesman said:
"His Facebook posts were, quite frankly, disturbing..." "They included words to the effect that 'we as Muslims need to start training like this every day. We need to know how to shoot guns throw hand grenades and hand-to-hand combat.'"
The reason I present this is to not only remind us of the ever-present danger of radical Islam within our borders, but as a bit of a thought experiment. Remove the words "as Muslims" and that could very well have been a quote from James Hodgkinson, or if she could put multisyllabic words into coherent sentence structure Maxine Waters, Judd Apatow, Peter Fonda or Allison Hrabar (pictured, with Pitts above) the bespectacled, mousy little Squeaky-Fromme-looking turd and her droogs that abused DHS Secretary Kirstjen Nielsen at a Mexican restaurant.
Let's face it, there is very little difference between fundamental Islam and Leftist-Democrat Progressivism vis a vis it's totalitarian mindset and aims. In fact, there is a nexus between the two as has been thoroughly documented by Andrew McCarthy. Also of note, along with the Left's desire to gain total political control by using open borders and Amnesty to supplant our culture and populace with a mass of illiterate peasants more than eager to vote for Santa Claus, that very same open border gives easy access to Islamic terrorists coming in from Central and South America. Hell, why even bother? For the past 20 years or more, our government willingly let them in through the front door to radicalize both the schools and prisons resulting in the fiend who could have created a bloody nightmare had he not been stopped.
This is precisely why you got Trump and this is why he had a travel ban, the illegal usurpation of power by Justice Punchy Macadamia Molokai Leper and his black-robed minions notwithstanding. That could not be allowed because, Emma Lazarus or something, and racist. Or perhaps they too understand what open borders really does to a nation. But if you commit the mortal sin of pointing all of that out, it's you that will face the wrath of Sarsour the Hamas Louse and Alexandria "Loopy Velez" Ocasio-Cortez and the Thought Police who will make your life a living hell. Or worse.
Moving along to the rest of the news (and much of it is interrelated as is readily apparent), the other big story is the filling of the vacancy left by the retirement of Justice Anthony Kennedy. The President met with four of his top picks and one of them, Amy Coney Barrett is getting an early Bork-ing from Cuck Schemer as well as others who are attacking her Catholicism as a disqualifying factor to her being seated. Gee, I wonder why that is? Y'know, I seem to remember Al Smith and JFK getting smeared for "Papal allegiances" as well but they were Democrats. Unreal,and frankly disgusting but if I had a nickel for every time I described the Democrat-Left that way, I'd be railroaded by Robert Mueller for emoluments. Meanwhile, ABC is completely beclowning itself by complaining that another potential nominee, Dan Willet, Tweeted some sort of "dad jokes" that evidently were so abhorrent that he should have been sentenced to 30 years hard labor at the Nuremberg Trials. Susan Collins continues to strut, preen and make threats about opposing anyone opposed to Roe v Wade and Mark Levin dismantles her idiocies point by point.
On the now-entwined (if they ever weren't) issues of Immigration/Amnesty and the November midterms, as the Democrats tear themselves apart over the party's future as Maoist or merely Stalinist, over the issue of whether or not to abolish ICE, the latter wing's newest superstar "Loopy Velez" Cortez is belching out typical open borders madness, an LA councilman was arrested for blocking ICE facilities and the Dems are demanding mass citizenship approval right before the midterms. I wonder why. By the way, Rush reminded everyone yesterday that before bubble-headed bonehead Senator Kirsten Gillibrand was given the job as Cuck Schemer's robot, she served as a congresswoman in a fairly conservative part of New York state where she was pro second amendment and... very anti-illegal immigration and pro-ICE enforcement. And now, sensing the political winds changing in her party, she is breathlessly up-talking out of both sides of her chubby pie-hole. Typical.
And speaking of hypocrisy and Democrats (BIRM) a coworker remembers fairness, justice and equality-minded Commie "Loopy Velez" Cortez as a selfish, greedy pig. Shocking, right? Lastly, as heir-apparent to being the spokesdame for Botox, if she does indeed last another 40 years will have the lowest approval rating in Congress to look forward to - just like the current head-full-o-toxin.
The big news in the Mueller probe and the Clinton investigations (remember those?), after ripping Schiff-for-brains as having "blood on his hands," Devin Nunes recommended 10 Obama officials to come before the committee and Congress' top cop admits that the Democrat server just vanished, like with a cloth.
On the international scene, Mexico's president-elect is a raging Marxist so we have several links dealing with him and how that already failed state will fail even further and what to portends for us vis a vis the border as well as trade, Syria is in violation of its de-escalation agreement so things could heat up there, and lastly, with Iran on the brink of falling apart (yet again), a top Farsicle Farsi general is jumping on the Ooo-Weather-controllers bandwagon. Wow, is there nothing we evil shape-shifters can't do besides not being massacred and pogromed?
In education, the SJW's continue to ravage academia and are now aggressively targeting the crucial STEM areas, e-cigarettes are a boon to those looking to quit tobacco contra to the Democrat talking points, and despite the smackdown in California, the trial lawyers are going after big oil and with it our standard of living and a gigantic chink of change in Rhode Island. If you coupled tort reform with Janus, the Left would be really sunk big time.
From hither and yon, the feminazis could care not a whit for PDT's female SCOTUS nominees, and the Left's rapid descent into madness mirrors the political/cultural landscape of the nation circa 1972. That does not bode well for them electorally come November. Stay the hell out of that circular firing squad.
Anyway, links from around the world, across the nation and up your street. Have a better one and remain blessed.


posted by at
07:05 AM
|
Access Comments