« Open Thread
|
Main
|
The Morning Report 7/3/18 »
July 02, 2018
Monday Overnight Open Thread (7/2/18 )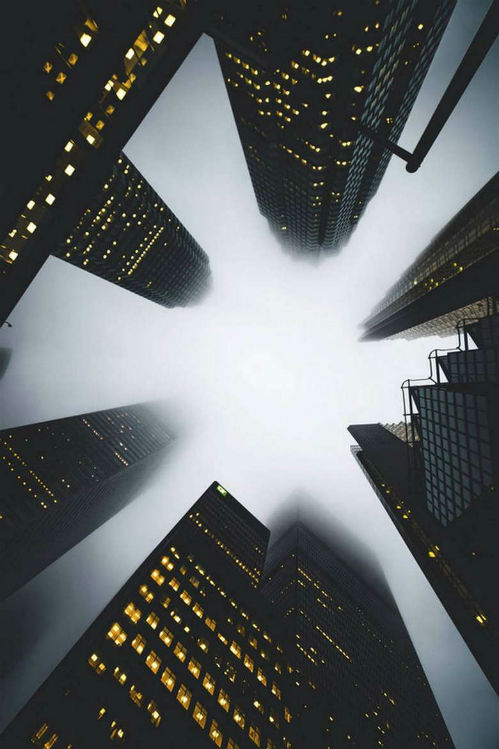 *****
The Quotes of The Day
Quote I

"Their plea is that they do respect it, respect it so deeply that they seek to find its fulfillment for themselves. Their hope is not to be condemned to live in loneliness, excluded from one of civilization's oldest institutions. They ask for equal dignity in the eyes of the law. The Constitution grants them that right." But the Constitution grants only those rights that the Supreme Court says it grants, and a new majority can and will bestow those rights, and take them away, in chilling new ways. ♦Jeffrey Toobin on Justice Anthony Kennedy

Quote II

The best way to cheer yourself up is to try to cheer somebody else up.Mark Twain

Quote III

"Charm is the ability to make someone else think that both of you are pretty wonderful." Kathleen Winsor

Quote IV

I would not support a nominee who demonstrated hostility to Roe v. Wade because that would mean to me that their judicial philosophy did not include a respect for established decisions, established law. Sen. Susan Collins (R-ME)
*****
Celebrating unhealthy diversity. Obesity. Obesity is now being celebrated.

Despite obesity being on the rise in America, one of the country's top magazines for health and style, Self, recently featured on its cover a plus-sized model who weighs 280 pounds.

In explaining why the magazine chose this route for its latest issue, editor-in-chief Carolyn Kylstra wrote that she wanted to give model Tess Holliday "a platform because she has insightful things to say about thriving in a world that devalues bodies of size."
*****
You to, can write your own editorial lambasting President Trump's SCOTUS justice nominee.

You may cut and paste it, and your boss will not notice the difference.

The Senate Must Reject This Monster

President Trump -- a vain, deranged, and impulsive man elected by Russia and not a majority of Americans -- has nominated the worst judicial candidate since Roger Brooke Taney, the chief justice who authored the Dred Scott decision. [Nominee's name] may be worse. Not only does [he or she] view African-Americans as chattel, but women as second-class citizens!

Most Republicans want to return America to the oppressive and conformist days of the 1950s when everyone had a job instead of welfare!

President Trump has nominated a person who wants to return to the slave days of 1850s!
*****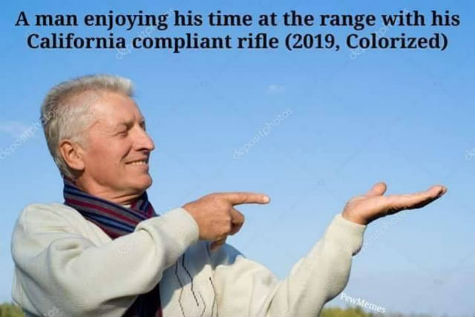 "The law is an ass." Charles Dickens California State Supreme Court.
*****

When it comes to fouling up businesses in California they are equal opportunity.


LOS ANGELES -- A fire sale took place at marijuana dispensaries on Saturday. Strict regulations go into effect July 1 across the state, which means shops had to sell all non-compliant products by the end of business day Saturday.

California is requiring shops to sell only marijuana that has been tested for pesticides, potency and microbiological contaminants.
*****
Because we've apparently learned nothing and are doomed to relive the same news cycle over and over, Yelp has once again become the home for airing political grievances. This time, a Canadian restaurant was made the target of negative reviews after the manager asked a man in a "Make America Great Again" hat to leave.

According to the CBC, the restaurant in this incident was the Teahouse in Stanley Park, a popular tourist restaurant. And like the Red Hen before it, the business received wave after wave of one-star reviews after manager Darin Hodge refused to serve a man wearing Trump's signature hat.
*****
Would you like to be an Antifa protester? Better be careful. Big dogs. Porch. Some assembly required.
*****
The ONT Musical Interlude
July 2, 1979, Sony introduced the Walkman, the first portable audio cassette player. Over the next 30 years they sold over 385 million Walkmans in cassette, CD, mini-disc and digital file versions, and were the market leaders until the arrival of Apple's iPod and other new digital devices. via thisdayinmusic.com
***
July 2, 2005, The world's biggest music stars united in concerts around the world to put pressure on political leaders ahead of the G8 summit to tackle poverty in Africa. Concerts in 10 cities, including London, Philadelphia, Paris, Berlin, Johannesburg, Rome and Moscow played to hundreds of thousands of people. A TV audience of several hundred million watched the gigs. In London Pink Floyd, The Who, Madonna, U2, Coldplay, Sting, The Scissor Sisters, Keane, and Paul McCartney performed. Philadelphia saw, Destiny's Child, Jay-Z and Bon Jovi, Canada, Bryan Adams and Neil Young headlined, Bjork headlined in Tokyo and Green Day played in Berlin. via thisdayinmusic.com
*****
Is the NFL officiating its way out of existence?
Many of you will say, screw the NFL. The problem with NFL rules they work downstream into the college, high-school and lower level games.
*****
Most consumed meat/fish per country.
*****
According to Benjamin Franklin, "Rather go to bed with out dinner than to rise in debt." Perhaps Larry Bojarski should have paid attention to Mr. Franklin.

Evans Mortuary played hardball. When a customer didn't make full payment, they simply returned the body, right to the customer's doorstep. More details here, including these lines:

"I called the police, and they said, `How do you know it's your father?' " said 37-year-old Larry Bojarski. "And I told them, `I see his face. I know what he looks like!' What am I supposed to do with the body? He's my father."

And from the mortician:

"Who says I dumped him there? I left him there," mortician Newell Evans said. When told other funeral homes considered it unethical, he replied, "They can run their establishments as they see fit, and I will run mine my way."

The mortician was charged with abuse of a corpse, but eventually acquitted.
*****

Straws. The gateway plastic.

Plastic straw bans won't help the environment, but that's no reason not to pass them.

Or so argue straw prohibitionists who want the little suckers outlawed in the hope of provoking environmentally friendly soul searching among inconvenienced consumers. "Straw bans aren't going to save the ocean, but they could jumpstart much-needed conversations about the level of non-biodegradable trash in them," writes Vox's Radhika Viswanathan, who gets all the facts about straws and their minimal effect on the environment right but still manages to come out in favor of a ban
*****
Is James Woods pissing into the wind? Tsarnaev brothers say he is.
*****
Felonious mischief or just a Genius Award Winner.

UPDATE: Heather Houston has been charged with two felonies after allegedly stealing a front-end loader and driving it into an apartment complex in Great Falls.

The Great Falls Police Department responded to the Fox Hollow Apartment Complex on Sunday morning where they found 34-year-old Houston had stolen the loader from the 3100 block of Rainbow Dam Road and drove it across town to the apartments.

GFPD said Houston then ran over a fence, damaged a car, and hit the side of the complex. She was reportedly topless as she elevated the front end to the second floor and crawled into an apartment before coming back out.
*****
Higher education is Tonight's Feel Good Story of The Day.

The University of Memphis is making tuition free for spouses and children of fallen armed service members.

Starting this fall, the school will become the first in the country to accept the Folds of Honor scholarship, which currently gives $5,000 to students whose parents were killed or severely injured while enlisted as active duty service members, as payment-in-full.
*****

Tonight's ONT has been brought to you by Obviously Not My House.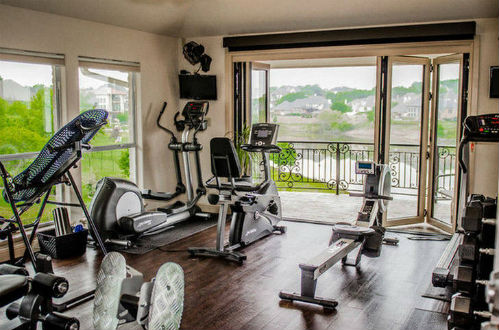 posted by Misanthropic Humanitarian at
10:08 PM
|
Access Comments