« Threats Against DHS Personnel Increase; A Dead Animal Is Found Burned at One DHS Employee's House
|
Main
|
The Morning Report 6/27/18 »
June 26, 2018
Tuesday Overnight Open Thread (6/26/18 ) Quotes of The Day Palooza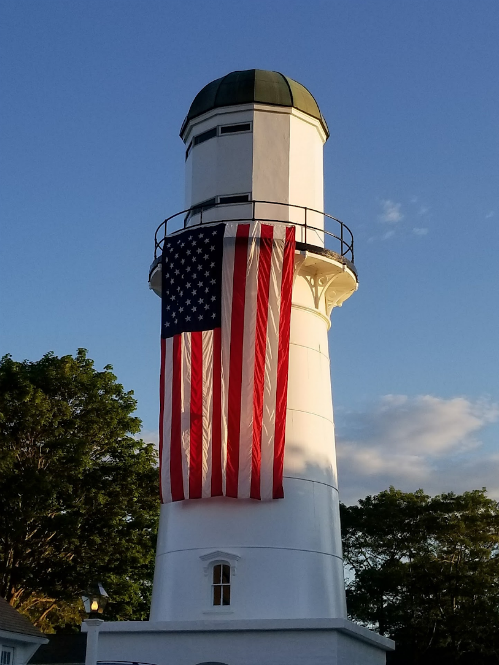 *****
The Quotes of The Day

Quote I

"When you're in jail, a good friend will be trying to bail you out. A best friend will be in the cell next to you saying, 'Damn, that was fun'." Groucho Marx
Quote II

"Women are meant to be loved, not to be understood." Oscar Wilde
Quote III

"A clever person solves a problem. A wise person avoids it." Albert Einstein
Quote IV

"We cannot have a world where everyone is a victim. "I'm this way because my father made me this way. I'm this way because my husband made me this way." Yes, we are indeed formed by traumas that happen to us. But then you must take charge, you must take over, you are responsible." Camille Paglia
Quote V

"There is another class of coloured people who make a business of keeping the troubles, the wrongs, and the hardships of the Negro race before the public. Having learned that they are able to make a living out of their troubles, they have grown into the settled habit of advertising their wrongs — partly because they want sympathy and partly because it pays. Some of these people do not want the Negro to lose his grievances, because they do not want to lose their jobs." Booker T. Washington
Quote VI

The immigrant now has a superior place in the moral order. The state is now in service to foreigners. Z Man
Quote VII

The extraordinary and astounding hypocrisy of it, to see the constancy of the assertion of Christian virtue by political leaders in this country who have established internment camps for babies and toddlers," Schmidt said. "By the way, and I never in a million years thought I would sit here or anywhere and say this, but the difference now between Venezuela and Cuba and the United States is this. Venezuela and Cuba are the countries without internment camps for babies and toddlers." MSNBC analyst Steve Schmidt.
Mr. Schmidt you are free to:
[ ] Eat shit
[ ] Fvck off
[ ] Don't let the door hit your ass while you leave for 3rd world shitholes
[x] All of the above
Quote VIII

We can't help everyone, but everyone can help someone. Ronald Reagan
*****
As my Mother would say, "Well, it's about time!!!" No, not me living up to one of her goals, the FDA has found marijuana useful.There is acceptable use for pot.

Marijuana now has an accepted medical use.

The US Food and Drug Administration announced today, Monday June 25, the approval of the country's first marijuana-based prescription medication. The drug is called Epidiolex and is a plant-derived oral solution of cannabidiol (CBD)—a chemical component of marijuana that does not cause intoxication or a euphoric "high." The FDA approved it for use in patients aged two and older who suffer from rare and severe forms of epilepsies known as Lennox-Gastaut syndrome and Dravet syndrome, which can develop early in childhood. Epidiolex's approval also marks the first time the FDA has approved a drug to treat Dravet syndrome.
Do we legalize pot? And crack down on opioids and cocaine? Do we just legalize it all? If we alter this war on drugs we will need to adjust the treatment efforts as well. There is no perfect one size fits all solution to the problems.
As long as America is the "Land of the free" there will always be a desire for drugs and alcohol. 'Scuse me while I get off my soap box.
*****
It appears that the LWCF is about to disappear. What is the LWCF? Why a government programs that spends money on land projects.

The Land and Water Conservation Fund (LWCF) is about to expire. And if the government takes no action, it will go away on September 30. That will leave funding holes at both the state and federal levels that likely won't be filled for years to come.

The LWCF has benefitted American communities and open spaces for more than five decades. But the majority of Americans aren't even aware of its existence.

At the state level, the program funds everything from city pools to public beach access. And its grant program has completed over 40,000 projects since its 1964 inception.

Seems to be a better way to spend money than the joys of sex with contraceptives. Or why Lesbians look fat in flannel.
*****

If you can't run with the big dogs you best stay on the porch or your Mamma's basement.
Contrary to the beliefs of leftists, civility is a two-way street.
*****
Remember "Ask not what your country can do for you, but what you can do for your country?"

And one more thing, the men who save the world here during those frightful few months, were white. They were white males. Thank God! for toxic masculinity that could defeat the German war machine.

Yes, the 'Boys of Pointe du Hoc' could tell a thing or two to our SJWs, safe in their 'diversity' positions in our elite universities. It's time we taught our children the real history of America. The history that saved the world, many times over. The history that put men on the Moon. The history that rebuilt Europe. That is the America I know, and the one I am teaching my children about.
*****

Depending on the subjective definition of "Moderation" I could live to be one old mean bastard.

A recent study has linked a daily cup of coffee and glass of wine to playing a role in the longevity of your life. Ongoing research has revealed similar habits in everyday behaviors of people who live to be 90 and beyond.
The 90+ study is one of the largest studies in the world of the "oldest-old" Americans. Some 1,800 others between the ages 90-99 have jumped on board with this research, contributing their blood and DNA, having their bodies imaged, and sharing details of their lifestyle.

The study says that people who drink "moderate amounts of coffee and alcohol" live longer than people who don't.
*****

Spelling and/or formatting errors are a bitch. Or you had one job to do. :(

June 22 (UPI) -- A 30-foot guitar installed outside of the Hard Rock Hotel & Casino Atlantic City in New Jersey was corrected after onlookers pointed out a massive typo.

The sign, installed Thursday at the corner of Route 30 and Virginia Avenue, contains the details of a Gibson Les Paul guitar, including a rhythm and treble pickup selector switch with a giant misspelling, "RHYTHEM."

Spelling and/or formatting errors are pretty petty in the big game of life. Now we are talking about some serious errors. Fourteen fvcking million dollars are missing. Government. Help. You. Yadda, Yadda, Yadda, Yad.

The Crow Tribe of Montana was classified as "high risk" by the Bureau of Indian Affairs (BIA) for failing to properly document millions of dollars received from the government under the Tribal Transportation Program (TTP), government auditors said in a report released Monday.

"We could not perform the audit because the contractor and the BIA could not provide the necessary documentation for its contract or claim," the Office of the Inspector General (OIG) for the Department of the Interior (DOI) said.
*****
Fourteen Million missing. Amateurs, they should have taken lessons from Rita Crundwell who walked away with $54 Million.
*****

What's been happening in Manitowoc? Let's find out.
*****
Children should be seen and not heard. Unless they are naming their sibling. What?

Actress Hilary Duff, 30, recently announced that she and her boyfriend Matthew Koma, 31, are having a baby.

When she went on The Late Late Show soon after, she told host James Corden that her six year-old son, Luca, is interested in helping name his new sibling.

"We're up for any kind of suggestions, but Luca thinks 'Cofant Croissant' is like, the coolest name," she said.

"When I just refer to it as 'Cofant' — and I'm like, 'That would be so cool, no one at school's going to be named 'Cofant'!' — he's like 'Croissant. Cofant Croissant.' It goes together. There's no separating the two."
*****
Driverless cars. Automated burger flippers. What's next on the horizon, robot sport refs?

Kill the (robot) ump!

Let's assume someone seriously wants to create a robot umpire or sports referee. Is it possible to build an accurate and trustworthy augmented reality solution today? Or must we wait for the technology to catch up?

It was the kind of play that gives an umpire—or a baseball fan—nightmares. It was Oct. 26, 1985, and the sixth game of the World Series was underway at Royals Stadium in Kansas City, Missouri. At the top of the ninth inning, the home team was staring into the abyss. Their opponents, the St. Louis Cardinals, were up three games to two and holding a 1-0 lead. If the Royals couldn't put some runs on the scoreboard stat, the show was over.
*****

Contrary to the screams and cries of Biff Kristol, Rachel Maddow, George Will and others........The United States of America is a pretty damn good place to live.
*****
The ONT Musical Interlude
June 26, 2008, Total Guitar magazine voted Celine Dion's rendition of the AC/DC track 'You Shook Me All Night Long' as the world's worst cover version ever. In the best cover versions list, Jimi Hendrix was voted into first place with his version of the Bob Dylan song 'All Along the Watchtower,' The Beatles rendition of 'Twist and Shout', (first recorded by the Top Notes), was in second place, followed by the Guns N' Roses version of the Wings song 'Live and Let Die' via thisdayinmusic.com
***
June 26, 1955, Born on this day, Mick Jones, guitarist, singer with The Clash, who had the 1979 UK No. 11 single London Calling and the 1982 US No. 8 single 'Rock The Casbah. Their 1991 UK No.1 single 'Should I Stay Or Should I Go', was first released 1982. And with Big Audio Dynamite had the 1986 UK No.11 single 'e=mc2'. Jones plays with Carbon/Silicon and also toured the world as part of the Gorillaz live band. via thisdayinmusic.com
*****
My, my, my. NY Times reporterette really gets around.

A New York Times journalist at the center of questions about media ethics and how information leaked from intelligence services reached new heights Monday after a report from the paper shows the reporter had dated more than one member of the Senate Intelligence Committee.

Ali Watkins, currently with The times, faced scrutiny after a Department of Justice investigation revealed that she was having a romantic relationship with Senate Security staffer James Wolfe, a man around 30 years her senior, while she was working at other outlets like BuzzFeed news and Politico.

But Watkins did not limit her romantic entanglements to just one source
*****
Drunk driving? Yes, it can happen. Busted twice in 24 hours. Genius Award Winner.
*****
Customer service above and beyond the call of duty. Tonight's Feel Good Story of The Day.
*****

Tonight's ONT has been brought to you by Take That!!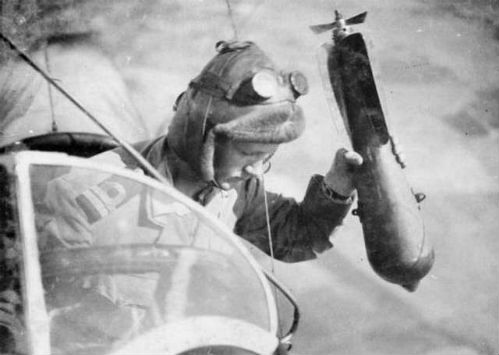 Notice: Posted with permission by AceCorp, LLC. Send cares and concerns to someone who cares and is concerned. Everything else to petmorons at gmail dot com.
Photo above fold: (Cape Elizabeth Maine, h/t Defenestratus)

posted by Misanthropic Humanitarian at
09:16 PM
|
Access Comments