ę LOL: "Famous" Portland Lesbian Bookstore, Parodied in "Portlandia," Goes Out of Business; Blames Racism (Its Own)
|
Main
|
The Morning Report 6/26/18 Ľ
June 25, 2018
Monday Overnight Open Thread (6/25/18 )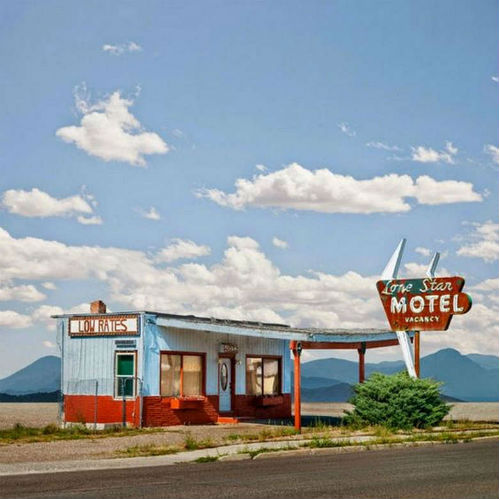 (Happy Trails)
*****
The Quotes of The Day

Quote I

"In a democracy, of course, you always get a choice:
Do you want to be governed by the red or by the blue? It's entirely up to you.
Do you want to be patronized or condescended to by liars or by crooks? You get to choose.
Would you prefer your fundamental values to be insulted or ignored by con men or by charlatans?
In short, do you want your influence to be zero or nil?
And when would you like to be listened to, never or not at all?
It's your choice. Do you want some more choice?
Take it or leave it. Now there's a real choice." ― Pat Condell,

Quote II

"I have always found it quaint and rather touching that there is a movement [Libertarians] in the US that thinks Americans are not yet selfish enough." Christopher Hitchens
Quote III

"Keep away from people who try to belittle your ambitions. Small people always do that, but the really great make you feel that you, too, can become great." Mark Twain
Quote IV

I donít think it is ever wise to cast a broad net, a generalization over any group of human beings. So, yes there are people that cross the border that are dangerous and criminals and alike. I would say through my experience the vast majority of people are coming over because just want a better life. Sen. Marco Rubio (R-FL)

Senator Rubio, they may want a better life, but how does their entry into the USA make our lives better? You are a senator not a (expletive deleted) Red Cross worker.
*****
Thirty years of bullshit condensed into fourteen minutes. The failure videos of 'global warming'.
Imagine where the world would be without the use of fossil fuel.
*****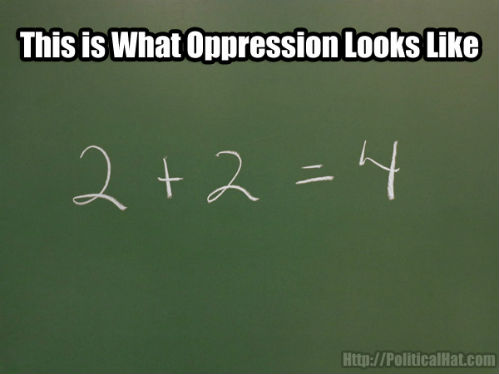 My least favorite subject in school?
Math, and here is the proof that it is damaging and oppressive.
A professor at the University of Exeter claims in a new textbook that learning mathematics can cause "collateral damage" to society by training students in "ethics-free thought."

"The Ethics of Mathematics: Is Mathematics Harmful" was written by University of Exeter Professor Paul Ernest, and published as a chapter in a 2018 textbook he edited called The Philosophy of Mathematics Education Today.

Despite the myriad benefits math offers to society—such as increased scientific knowledge and improved healthcare, allowing us to live longer and happier lives—Ernest warns of three ways mathematics education causes "collateral damage" to society.
*****

The City of Utopia London's energy needs to be met by renewable energy sources by October 2018.


The City of London has announced that they will be sourcing 100% of their energy needs from renewable sources by October 2018.

According to a statement released by the "Square Mile's" ruling body, the city plans on implementing the shift by installing solar panels on all government-owned buildings; investing in off-site renewable energy projects; and buying clean energy from the grid.
*****
It takes an 'outside' organization to file a claim against the lovely and talented Rep. Maxine Waters (D-CA).

Judicial Watch filed Monday an ethics complaint against Rep. Maxine Waters for "inciting violence and assaults on the Trump Cabinet," according to Tom Fitton, president of the watchdog organization.

The group sent a hand-delivered letter to the chairman and co-chairman of the House Office of Congressional Ethics calling for an investigation into whether the California Democrat violated House ethics rules by encouraging violence against Trump Cabinet members.

I'm not holding my breath for any punishment.
*****
The ONT Musical Interlude
June 25, 2009, Michael Jackson died at the age of 50, after suffering heart failure at his home in Beverly Hills. The eighth child of the Jackson family, he debuted with his brothers as a member of The Jackson 5 in 1964. Jackson is credited for transforming the music video into an art form and a promotional tool, four of his solo albums are among the world's best-selling records: Off the Wall (1979), Bad (1987), Dangerous (1991) and HIStory (1995), while his 1982 Thriller is the world's best-selling record of all time with sales of over 50 million. via thisdayinmusic.com
June 25, 2014, Amnesty International apologised to Iggy Pop after it had used an image of the singer in its latest anti-torture campaign without the singer's permission. The Belgian advert featured the Stooges frontman's face bloodied and beaten, quoting him as saying Justin Bieber was "the future of rock and roll" and the slogan: "Torture a man and he will tell you anything." via thisdayinmusic.com

Can't argue with the Justin Bieber angle.
*****
We can't deport all of the illegals? Well, how is this going to work then?

A new study has revealed that of the estimated 1.013 billion smalls arms worldwide, civilians hold 857 million of them, a 32 percent increase since 2006. The study's authors attribute the rise both to better reporting data and to rising gun ownership in the United States, whose citizens hold 40 percent of the world's civilian firearms.

"With acquisition averaging around 14 million guns annually during the last five years, growth of civilian holdings in the United States contributes disproportionately to the increase of the global firearms stockpile," the study's author, Aaron Karp, said in a press release.
*****

As ever, The ONT is always looking to make your life better. How to taste gin like a pro! Step 1, leave the Valu-rite alone.

Artisan gins are big business these days, and if you've invested in a bottle then you will likely want to get the most out of it, to experience the full range of botanicals it has to offer.

Gordon's gin has its very own "expert nosing panel," a team of six distillers dedicated to sampling the spirit — using their noses of course — "every hour on the hour" during the distillation process.
*****
A judge feels insulted. But the general public can be insulted daily. No biggie.

According to court records, he pleaded not guilty and hired a Milwaukee attorney. His case went to the Mid-Moraine Municipal Court for trial on June 13. The judge was not humored by the board member's courtroom attire as heard in an audio recording.

"Client is wearing a clown suit for a lack of a better term," said Judge Steven Cain. "Full clown regalia including the clown shoes, makeup, wig, hat, the whole bit."

The judge described the costume as insulting.

"It's insulting to the court...it's insulting to me, it's insulting to the prosecutor. It's insulting to the system in general."
Don't cops have better things to do to keep the public safe than to target non-seatbelt wearers for $10 fine?
*****

Criminals. Distinguishing marks and/or tattoos? Not in this case. Genius Award Winner.

WHIFF THE SHOE FITS Stinky thief snared by honking armpits after Paisley homeowner identified 'stench' of burglar
Brazen Barry O'Pray was casing out his victim's home when the man left for work and caught a whiff of him - before reporting the exact same smell in his ransacked home later that day
*****

Delivery work is not easy. Yet this delivery driver's act is Tonight's Feel Good Story of The Day.

A Lowe's delivery man in Mississippi is being praised online for going out of his way to make a 6-year-old boy's dream come true.
*****
Tonight's ONT has been brought to you by Self-Promotion.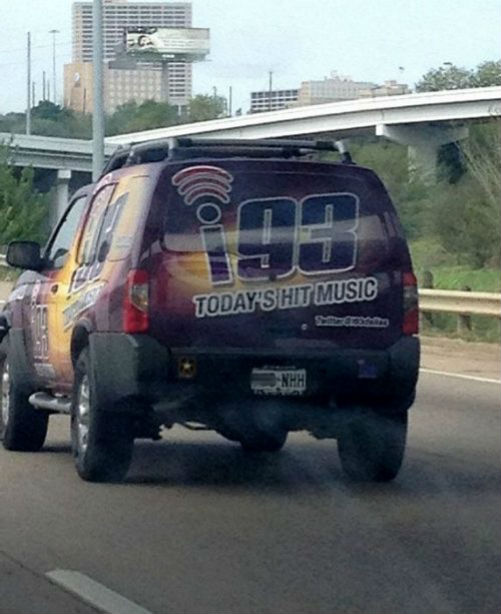 Notice: Posted with permission by AceCorp, LLC. Where self-promotion takes a back seat bookshelf to no one.

posted by Misanthropic Humanitarian at
10:00 PM
|
Access Comments