« Saturday Evening Movie Thread 06-23-2018 [Hosted By: TheJamesMadison]
|
Main
|
EMT 06/24/18 »
June 23, 2018
SCaturday Overnight Open Thread (6/23/18 ) And Yoko Free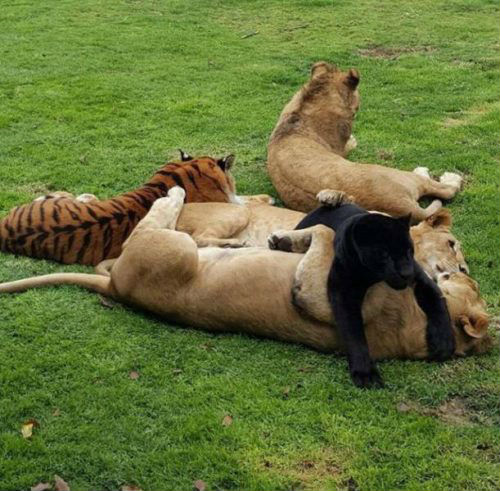 ***
The Saturday Night Joke

A father buys a lie detector robot that slaps people when they lie.

He decides to test it out at dinner one night. The father asks his son what he did that afternoon.

The son says, "I did some schoolwork."

The robot slaps the son.

The son says, "Ok, Ok. I was at a friend's house watching movies."

Dad asks, "What movie did you watch?"

Son says, "Toy Story."

The robot slaps the son again.

Son says, "Ok, Ok, we were watching Stormy Daniels movies."

Dad says," What? At your age I didn't even know what dirty movies were."

The robot slaps the father!

Mom laughs and says, "Well, he certainly is your son."

The robot slaps the mother.

Robot for sale.
***

After a heavy night of drinking studying, Would you try a Philly taco?
***
The ONT Musical Interlude, The Good, The Bad & The Ugly

The Good


The Bad


The Ugly

***
***

Well if you didn't, Karma did.
***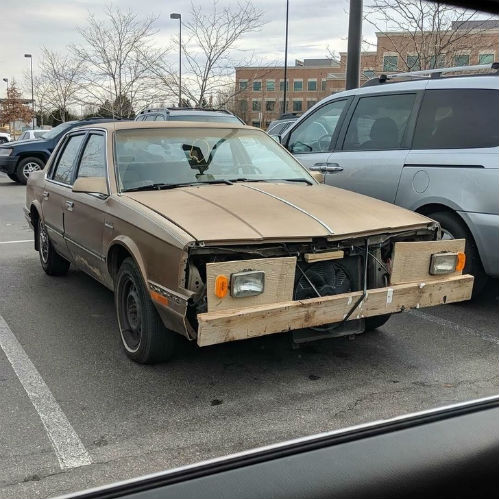 There are handymen and then there are really handymen. My feeling is that AOP and Mike Hammer are in the first category of handymen.
***

Quantity over quality. A theme of many a young Moron. Why cheap beer is good.

Everywhere you look these days, attention is being paid to craft beers — heavy, hoppy small batch brews made by independent companies with artisanal recipes, new combinations of ingredients, and unique flavor profiles.

Cheap, old school beers — the kind your dad used to drink while grilling some brats or watching the World Series — have come to be looked down upon by some as boring, bland, water-downed corporate swill — the "fast food" of brews.

Next week, why Kosher salt is preferred on French Toast.
***
Living up to his name, Genius Award Winner.

A Council Bluffs man who has pleaded guilty to operating while intoxicated after police said they found him next to his upside-down car will be sentenced in July.

Benjamin Beer, 21, was arrested March 16 about a month before his birthday.

According to Council Bluffs Police, officers were dispatched to the 300 block of Eighth Street at 2:21 a.m. for a vehicle reported to be resting on its top after striking other vehicles.
***
It is never too late to succeed. Tonight's Feel Good Story of The Day.

Jo Barton described herself as a "nightmare teen." At 13 years old, the Essex, England, adolescent had little supervision as her mother had been admitted to the hospital due to her mental health.

Barton experimented with alcohol, and by the time she was 14, she'd dropped out of school. With no degree and nowhere to go, her life had gone off the tracks before it had even begun.
***

Tonight's ONT has been brought to you by Math-Free Obituaries.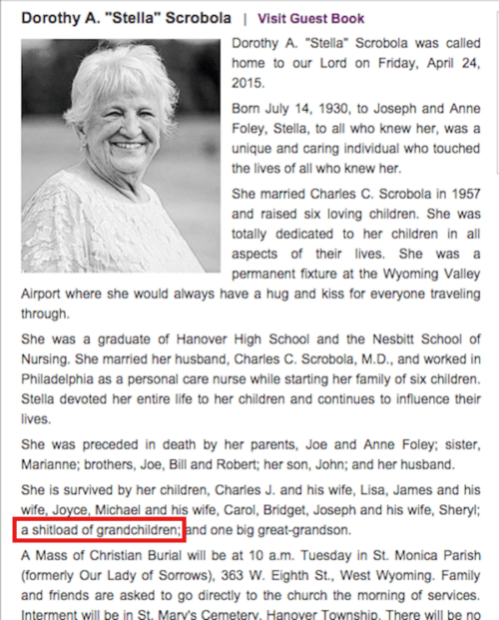 Notice: Posted with permission by AceCorp, LLC. ONT tips and bitches can be directed to petmorons at the gmail dot com thingy. Ikea coupons and carb free mashed potatoes can be sent to Ace.

posted by Misanthropic Humanitarian at
10:00 PM
|
Access Comments