« Evening Briefing
|
Main
|
The Morning Report 6/21/18 »
June 20, 2018
Wednesday Overnight Open Thread (6/20/18 )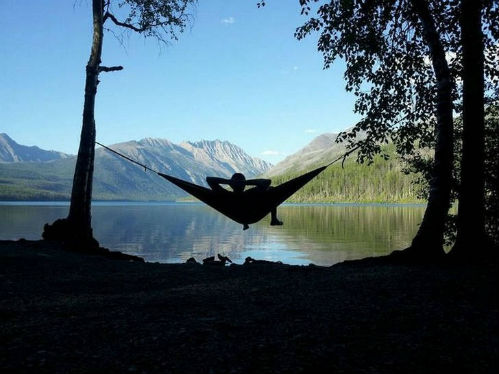 (My work is complete here.)
*****
The Quotes of The Day
Quote I

"I don't know, should I run for president? The terrifying thing is, I might win." Stephanie Clifford

Quote II

"Frankly this law was actually signed into effect in 2008 under her husband's leadership. Not under this administration" Sarah Sanders

Quote III

Guilt: the gift that keeps on giving. Erma Bombeck
*****
The Royal Free Hospital. This free health care doesn't sound free.

Hundreds of thousands more families could be forced to pay the higher 40p rate of income tax under plans to give the NHS a £20.5billion-a-year cash boost.

Ministers have been told that freezing the tax-free allowance at £12,500 and the point at which the higher rate kicks in at £50,000 would raise billions of pounds from 2020.

But the Institute for Fiscal Studies said this would raises taxes on everyone earning over £12,500 and drag an extra 400,000 people into the 40p income tax band in just two years.

The NHS needs to kill them off faster.
*****
Diversity isn't diverse enough: Or thoughts by Shoe0nHead. NSFW-Language
*****

I'm not trying to step on CBD's toes, really I'm not. Summer treats for you and your dog.

While every season holds different charms for dog owners (even brutal winter walks give way to magic moments with doggos frolicking in the snow!), there's nothing quite like lazy summer days with your furry friend. It's the season of restaurant patios, front stoop sittin', and beach outings, all rife with opportunities to bring along your buddy (sun's out, tongues out). And while you can totally pony up a few bucks for those fancy dog cupcakes at your favorite cupcake shop, or blow away your Starbucks budget with too many Puppuccino trips (they're free, but you need a treat, too!), there are plenty of frozen concoctions that you can make at home for both you and your pup to enjoy!
*****

A Democratic congressional candidate appears to have a weeeeee problem. Law suit filed to remove candidate from ballot.

A lawsuit seeking to remove Arizona Democrat Ann Kirkpatrick's name from the ballot this November could stymie the former congresswoman's attempt to run for the House again.

Kirkpatrick represented Arizona's first congressional district beginning in 2009, but was voted out of office in the 2010 Republican wave election. She won back her seat in 2012 and 2014, but then decided to forgo reelection to challenge John McCain unsuccessfully in the 2016 Senate race.

Now Kirkpatrick aims to return to Congress, this time in Arizona's neighboring second district. But a lawsuit from three voters bankrolled by her primary opponent, Matt Heinz, claims she gave false information to election officials about her place of residency.
I know that some GOP swamp creatures are guilty of not residing in their districts. But it is always funny when "Our Betters" are called out for being hypocrites.
*****

The 2nd Amendment and gun ownership keeps getting interesting. There are more guns in the USA than there are people.

We did it! According to a decade-long survey of gun ownership around the world, the United States now has more firearms than people, about 1.2 guns for every man, woman and child. It's always appalled civilian disarmament types and their media stenographers that Americans love their guns so much, so expect this news – that America accounts for almost half the one billion civilian-owned firearms globally — to induce plenty of spittle-spraying cries of horror and think pieces lamenting the depravity of a nation so in love with guns.
*****
The ONT Musical Interlude
June 20, 1942, Born on this day, Brian Wilson American singer, songwriter with The Beach Boys who scored the 1966 UK & US No.1 single 'Good Vibrations', plus over 25 other UK Top 40 singles. The 1966 classic album Pet Sounds is widely considered to be one of the most influential albums in music history. Wilson released and toured the 'lost' Beach Boys Smile album in 2004. via thisdayinmusic.com
***
June 20, 1954, Born on this day, Michael Anthony, American bassist who has worked with Van Halen and other acts. Anthony markets a line of hot sauces and related products named Mad Anthony. He has a number of custom-made bass guitars, including a Jack Daniel's model shaped like a whiskey bottle. via thisdayinmusic.com
*****

Do you like Elvis? Do you like to fly? Here's your chance to own a jet owned by Elvis.

Still, if you're intrigued, you have until July 27 to bid on it. Per auction outfit IronPlanet's listing:

"Custom private jet personally owned by Elvis Presley, the late American singer, complete with red velvet seats, gold plated accents, and red plush carpet. Elvis's Jet has been privately owned for more than 35 years."
*****

The times, they are a changin'.

In 1896, Charles Dow created what came to be known as the Dow Jones Industrial Average—an index consisting of just 12 companies at the time, meant to signal the state of the industrial sector. Nestled among outfits focused on cotton, sugar, tobacco, and railroads was General Electric, then a four-year-old electric company.

Today, some 122 years after the DJIA's debut, GE is being booted from the list.

On Tuesday (June 19), Dow Jones announced it would be replacing GE in the index with Walgreens Boots Alliance. The change will take effect before the market opens on June 26.
*****

Would you like a chuckle? Starbucks is planning on 150 stores.

The coffee chain Starbucks today announced plans to close 150 locations.


The 150 poorly performing company-operated cafés will be closed next year. That's about three times as many stores as Starbucks typically closes per year.

From CNN Money:

The company told investors late Tuesday that it expects same-store sales to grow just 1% for the quarter that begins next month, lowering its previous guidance. The stock slumped 3.5% in after-hours trading.

Goodbye shooting galleries.......
*****
Somewhere a shrink is screaming, "My couch is empty!!"

Forget extreme plastic surgery, tattoos and piercings - a minority are taking body modification to the next level - by voluntarily cutting off their own limbs.

A body modifier has exclusively revealed how his "extra" limbs feel alien, and has resorted to the drastic measure of self-mutilation - because he actually want to be disabled.
*****
Always. Always check your Quotes of The Day. Or you could become a Genius Award Winner.

'One cannot permit unique opportunities to slip by for the sake of trifles.' -from Erwin Rommel, who led Hitler's war machine in North Africa.

The quote from the German commander, known as the Desert Fox during the Second World War, read: 'One cannot permit unique opportunities to slip by for the sake of trifles.'

A spokesman for the university, based in Devon, said it was a 'genuine error'.
*****
Not content for the pricing rollback at Wal-Mart tonight's Genius Award Winner.

Man charged with making $1.3 million in fraudulent returns to Walmart
*****

Trying to help his fellow man, one lawn at a time. Tonight's Feel Good Story of The Day.
*****

Need some more good news? Sure, we all could. Missing toddler and doggeh found safe and sound. Tonight's 2nd Feel Good Story of The Day. h/t Mike Hammer.

A 3-year-old girl was found safe on Friday after spending the night in a rural Missouri cornfield with her faithful Yorkshire terrier by her side.

The Missouri State Highway Patrol said the whole incident began around 8:30 p.m. Thursday after officers received a 911 call that 3-year-old Remy Elliott wandered from her home in the town of Qulin, located about 175 miles south of St. Louis.

Missouri State Highway Patrol Sgt. Clark Parrott told the Associated Press a search began that included an airplane, but the girl was not found overnight.
*****

Tonight's ONT has been brought to you by Fashion.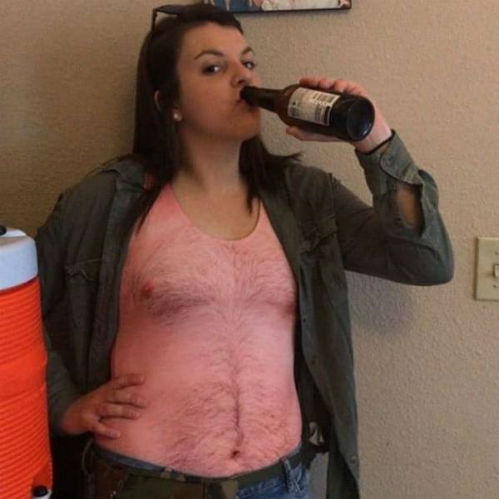 Notice: Posted with permission by AceCorp, LLC. The restrooms are for customers only. There are no ONT closings on the horizon.

posted by Misanthropic Humanitarian at
10:00 PM
|
Access Comments