« Mid-Morning Open Thread
|
Main
|
The Trump Administration vs. The State Department »
June 19, 2018
The Morning Rant: J.V. Edition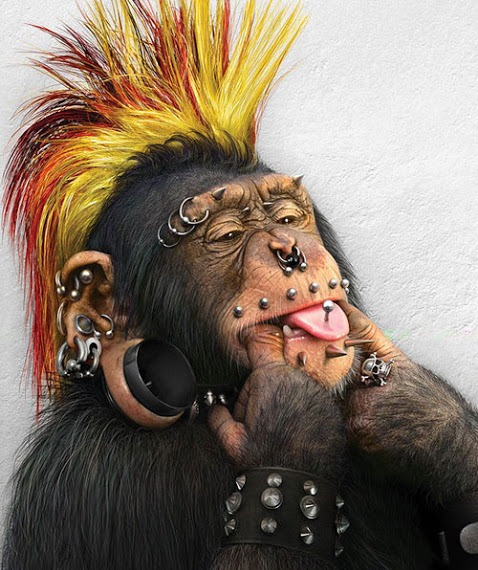 That smarmy little bald-headed cocksucker Rick Wilson has written a nasty, hate-filled diatribe in The Spectator (no link, because fvck 'em) against President Trump and his "national populism." Assuming for the moment that national populism is even a bad thing, then clearly international populism would also be a bad thing, yet the fat stooge has been curiously silent on the topic. I guess he is happy with foreign interference in American politics and culture, and the morphing of American Exceptionalism into Globalism, just as long as he gets a check from its instigators.
The thing about little Rick Wilson is that his only goals seem to be self-aggrandizement and creating a cult of personality around him, courtesy of his sophomoric gotcha! tweets and fact-free articles in corporate Republican publications. He was almost certainly a winless campaign consultant. I can't find any evidence that he was successful anywhere except in his own mind. His political observations are limited to 240 character smart-assed comments, or vitriolic rantings calling Trump an idiot and a Nazi. He has an "amen chorus" on Twitter that rushes to protect his tender sensibilities with similarly childish ad hominem attacks on his critics, and he is curiously unable to respond to substantive criticism. I wonder if that is because he has no philosophical clarity and simply goes where the cash is.
It's not much of a business plan, but he seems to be plugging away. Maybe he has a side gig as a fluffer on private jet flights to Pedo Island, or perhaps he is embracing his masters' cultural psychosis and transitioning. To what? I have no idea, although he does look a bit like a fat, post-menopausal tranny. But if he is, then he thinks there's a buck to be made.
******
There is this thing called a market economy. And this thing punishes bad business decisions very, very quickly. For instance, if I open a business and try to sell products that very few people want, then my business will almost certainly fail, and there is no one to blame but my lack of understanding of my customers.
Feminist bookstore to close this month, blames white supremacy
Of course I could blame the Illuminati or the International Zionist Conspiracy or Aliens...but my business will still fail.

******
He's not as dumb as he looks.
Actually, he seems like a bright and contemplative man. Notice that there wasn't a hint of politics in his speech, it didn't offend anyone (yet), and it was positive and uplifting and, dare I say it...pro-American!

******
My Twitter Feed
&topic=world_news">

posted by CBD at
11:00 AM
|
Access Comments