« Wednesday Overnight Open Thread (6/13/18 ) Obligation Tour Edition
|
Main
|
Mid-Morning Open Thread »
June 14, 2018
The Morning Report 6/14/18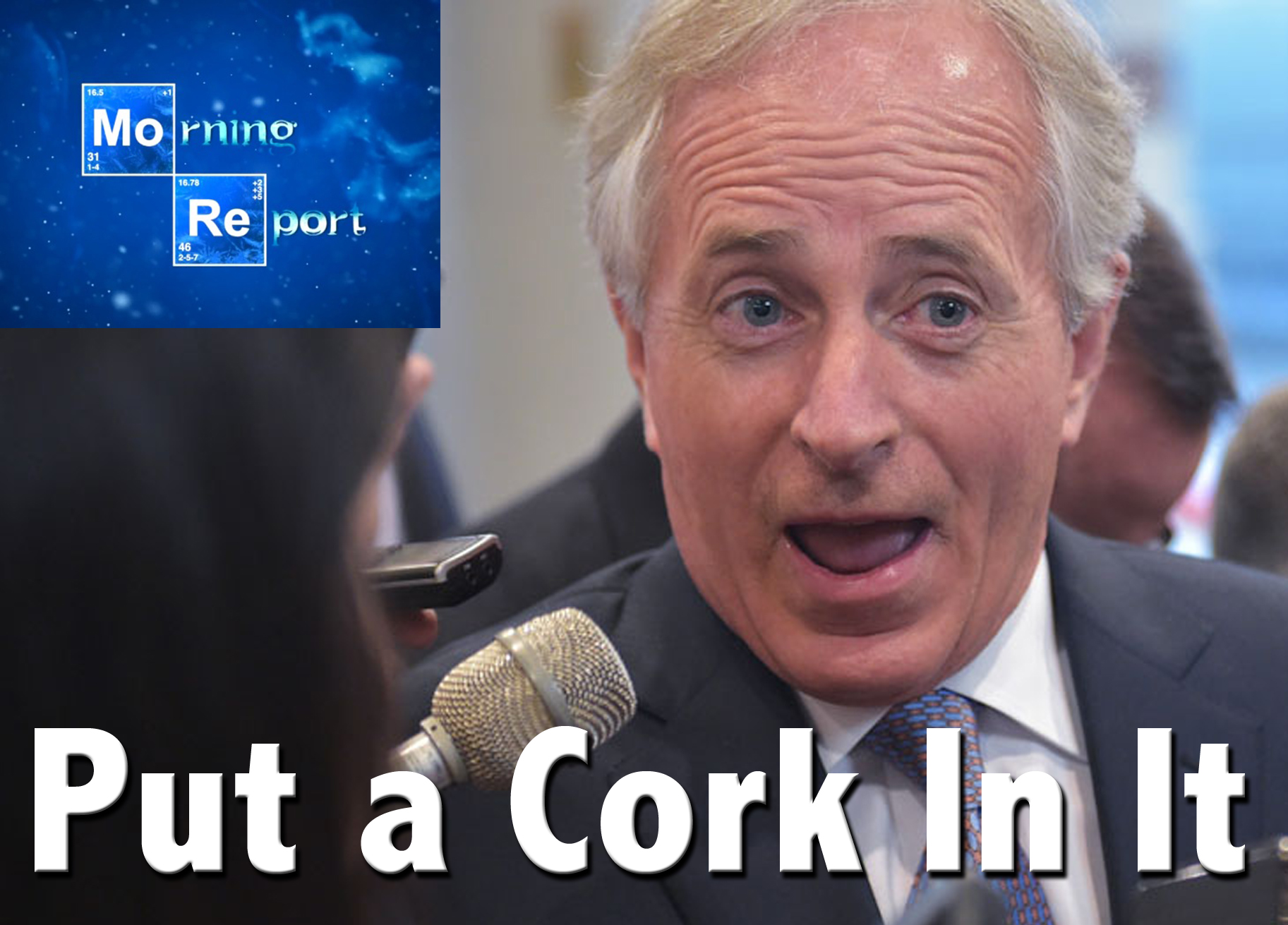 Good morning kids. Happy Flag Day! Let's dive right in, shall we? The big news this morning is the long-awaited IG report on election interference. I'm going to be pessimistic here since, to my way of thinking, IG or no IG, what this amounts to is the criminals investigating themselves. Do we really think that there are going to be recommendations that James Comey be charged let alone Hillary Clinton or even Barack Obama (yes, I believe that it goes that "high" up)? I realize that it's part of the process in crafting these reports that anyone who is accused of anything gets a chance to appear before the IG and clear his or her name. But the fact that in all this time, given the propensity to leak to the press that there has not been one scintilla of a hint of what's in that report can only mean that it's damning to too many people and at the highest levels, and so I fear a whitewash. When Rod Rosensteinpenis can openly threaten Congressional investigators for doing their duty in investigating his agency then what does that tell you about what's going on here? The election of Donald Trump was not supposed to happen. As an aside, and not unrelated, look at how some in the GOP have rushed to the defense of Rosenfraud and the FBI, and then look at their actions in Congress vis a vis the Trump agenda (*cough!* Ryan *cough!*). If nothing else it confirmed what many feared and frankly what most thought of as tin-foil hat nuttery as fact. "Deeze are da conditions dat prevail." And so here we are.
If I wanted to put a positive spin on all of this, look what happened in Singapore, at Nikki Haley in the UN, Scott Pruitt at EPA, Gorsuch on SCOTUS, PDT himself on Twitter every day, the immolation of the Democrat-Left-Media complex and concomitant revulsion/rejection by more and more average Americans every day and so on. On top of it all, there's the mere fact that Hillary Clinton will never be President of the United States of America to warm your cockles.
Domestically, Paul Ryno is going to put an Amnesty bill up for a vote in the House next week and it's a flaming disaster. I will assume the President is going to veto this thing. Would be nice to see a Tweet stating "dead on arrival; Munster go home." Ben Ferguson went off on Bob Corker for his vile remarks about Trump supporters being cultists or some such garbage, in the wake of MAGA candidates scoring big wins last Tuesday. Oddly enough, raging Lefty Glenn Greenwald had a shockingly honest piece about the Dems hypocrisy as they play the identity politics game (safe link to Limbaugh) which dovetails nicely into Cynthia "Dickless" Nixon's campaign for NY governor. Fauxcahontas is hocking a tchainik about billionaires yet again, and the NRSC is not going to support Corey Stewart in his bid in Virginia due to alleged white supremacist claims. Meh, I think that state is almost a lost cause anyway. Then there's the California three-way split and its chances come November. I saw the map and was not happy since each state would have a leftist shit-hole as its capital. I'd rather SF, LA and Sacramento just declare independence than see six more permanent Democrat senate seats created, thank you. Last item politically is an alarming report about the FEC screwing around with GOP groups. Lois Lerner, pick up the courtesy phone...
In gun news, the CEO of Dick's was grilled by a conservative gun owner at a shareholder meeting, and as a good-guy citizen with a gun shot and killed a maniac with an axe attacking his neighbor, the AMA is openly calling for gun bans and confiscations. I assume these are the doctors from Central Casting who stood with Obama in their costume shop lab coats and not real doctors. Then again, look at what happened to the ADL.
In the aftermath of Singapore, SoS Pompeo is stressing that sanctions will remain in place until solid confirmation of NorK denuclearization is seen, Nikki Haley blasts the UN over yet another condemnation of Israel, shooting back with a condemnation of Hamas (it's time to dump the UN), the Chi-Coms are putting advanced missiles on the disputed Spratley Islands (with warheads courtesy of the Clintons and Loral), and an interesting piece about Switzerland not going the quantitative easing route.
On the education front, conservatives are pushing Betsy DeVos to scrap the disastrous Obama school discipline policy that resulted in Parkland, UCLA students are filing criminal charges against the radical Joo-haters who disrupt pro-Israel groups and the cultural revolution comes to high school history classes. Frankly, this seems like old news, and yet...
Lastly, today is Flag Day. Three cheers for the red, white and blue.
Anyway, links from around the world, across the nation and up your street. Have a better one and remain blessed.
CLINTON SCANDALS, OBAMA SCANDALS, DEMOCRAT SCANDALS